| | |
| --- | --- |
| How To Find Top 3 Stressors to Heal | Monday, November 27, 2023 |
Becoming clear on the things in your lives that are driving your body towards negative stress and less joy is huge for healing.
You may know right away what your top stressors are. However, if you don't, you may have gotten used to living on auto-pilot and may not even recognize that you have any stress at all.
Getting in touch with what is creating negative stress and less joy is crucial for your healing so that you can consciously choose to change it.
Below is a guided intuitive meditation.  I suggest getting quiet with yourself to ask your body what your biggest stressors are and what you can do to bring more ease, peace and joy into these areas of your life. Or, if you need to let these stressors go, what is blocking you from doing so?
Questions to Ask Yourself
What areas of my life are holding stress for me? 
What can I do to bring more peace and ease to these stressful areas of my life?
Do I need to let them go?
Do I need to do something different?
What is my body asking for in these situations or stressful areas?
What area of my body am I holding this stress?
How do I release these stressors from the tissues, organs of my body?
| | |
| --- | --- |
| Connect With Your Heart | Monday, November 6, 2023 |
Join me in this Guided Healing Meditation to Connect with your Heart. 
In this guided meditation I take in on an intuitive journey to see what lies within your heart.   
I use this meditation when I need answers about making important decisions and to bring in new information into my consciousness to support positive change.    
So, if there are questions you need answers to, relationships you need healing with, set aside 24mins to connect with your heart.
| | |
| --- | --- |
| How Beneficial Can Meditating Be For Your Mental Health? | Thursday, December 16, 2021 |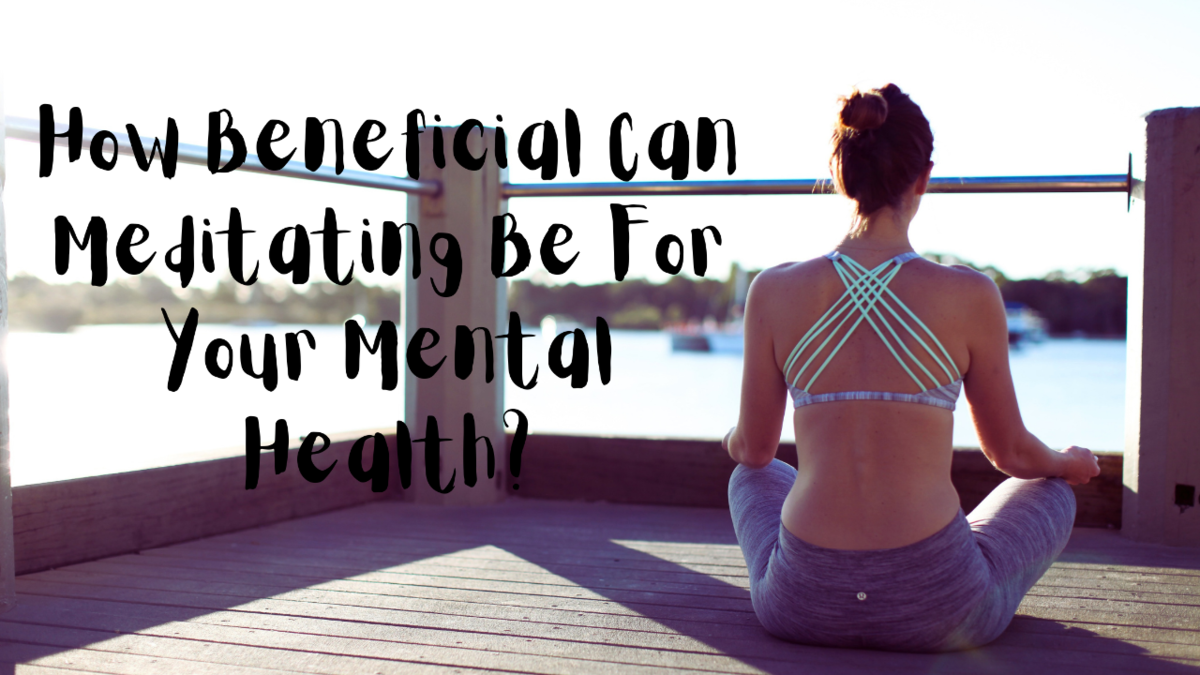 Numerous studies have proven the benefits of Positive aspects of regular meditation.
Few of them are,
Lower blood pressure
improved concentration
decreased stress
reduced anxiety and depression symptoms
And many others also.
It has been proven that different types of meditation provide similar benefits in terms of physical or mental health. Senior Home Health Care Services is playing a vital role, keeping people mentally satisfied and relaxed with meditation.
1.  Better Focus and Concentration
Better focus on the present can be achieved by having mindfulness meditation which can also increase your concentration towards other daily life tasks.
A study was carried out by Harvard Medical School in 2011. They tried to find out the results of mindfulness meditation on your brain, and they were able to find a link between processing new information and mindfulness.
Positive results were achieved in which development in the brain's learning, memory & emotional regulation parts was found, and this research includes 17 people who had an eight-week meditation program.
2.  Strengthen Dignity and Cognizant
It is also found that discovering positive attributes of your personality and more profound self-reflection benefits or positive aspects of mindfulness meditation.
 Mindfulness helps increase self-awareness by increasing the ability to examine one's thoughts and feelings without judgment.
It can help the person having social anxiety, as per research at Stanford University. In Cognitive Psychotherapy Journal, a study was published in 2009, in which two months of meditation of 14 participants took place who was suffering from social anxiety. The results were terrific that improved self-esteem and decreased anxiety were reported after the program was completed.
3.  Reduce Stress
Cortisol can also be kept in control by mindfulness meditation. It is a stress hormone that keeps you in relaxation mode. 
Mindfulness meditation was an effective way to reduce stress in more than 200 studies back in 2013.
There is a meditation in which you keep on repeating sounds or words so that you can keep your self-focused which is known as Transcendental meditation, as a result of which you can achieve a level of stillness and stability.
 It was found that Support staff and teachers who were doing transcendental meditation could reduce their psychological distress in a study conducted in 2019.
To measure the participant's level of burnout, depression, and stress, researchers used stress scales. People who were doing meditation twice a day for 10-25 minutes over four months seven-step transcendental meditation course resulted in minimizing the stress and burnout.
4.  Manage Anxiety or Depression
You will be less likely to use your head on anxious thoughts that will increase your stress, and it can be controlled by having mindfulness meditation.
Jama Internal Medicine reported in 2014 that anxiety and depression could be controlled by mindful meditation, and it can be used for the treatment of mental illness.
The same study reported positive effects of mindfulness-based stress reduction therapy, which integrates the meditation of mindfulness. Using this therapy, a person can reduce the issues or problems like not having a night of proper sleep, less appetite, a bad mood, and calm their mind and other aspects of depression.
5.  Fight Addiction 
By having this meditation, a patient can control the brain's receptors linked with alcohol addiction & drug addiction to reduce the craving of these things. 
"That awareness is compelling because it can allow us to ride the urge or the craving… without getting overcome by it," Davidson says. "We can notice the urge, notice that it's there, but we don't have to give in to it."
It was discovered that mindfulness meditation could help prevent future relapse in patients with substance use disorder, as it generates therapeutic effects that help the brain regulate pleasure experiences.
6.  Control Pain
Doctors also say that mindful meditation is part of the extensive pain management plan. As a result of a study across 60 trials and more than 6500 participants, it was declared in 2020 that pain reduction was found in people who suffered from acute, post-surgical, and chronic pain.
7.  Boost Up Your Kindness and Loving Nature
Circuits that promote altruism decrease unexpressed or unconscious bias responsible for prolonging harms stereotypical, enhancing emotions of people get strengthen through behavior loving-kindness meditation.
To initiate a meditation of loving-kindness, you think of a loved one and wish them happiness. You can know to share this happiness with other people also.
You can use a simple phrase that you silently repeat to yourself, like 'may you enjoy happiness' as you hold that person in your mind. 
In a nutshell, Mental and physical health can have many benefits from meditation. If any person is willing to improve their focus, deal with depression, addiction, or chronic pain should experience it, and it is dead sure that they will have positive results.
| | |
| --- | --- |
| How to Increase Your Life Force for FREE | Wednesday, November 18, 2020 |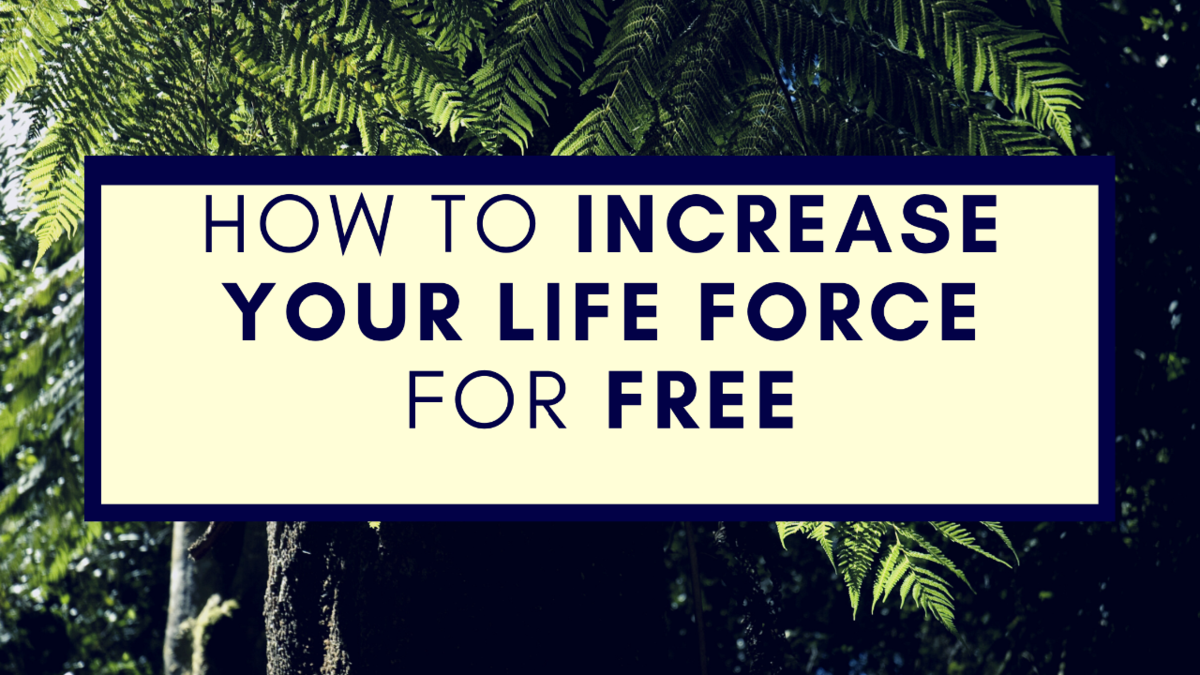 This is something I have been doing for many years and I feel that it has been a huge factor in my development and nourishing of my healing abilities, along with the maintenance of my own health.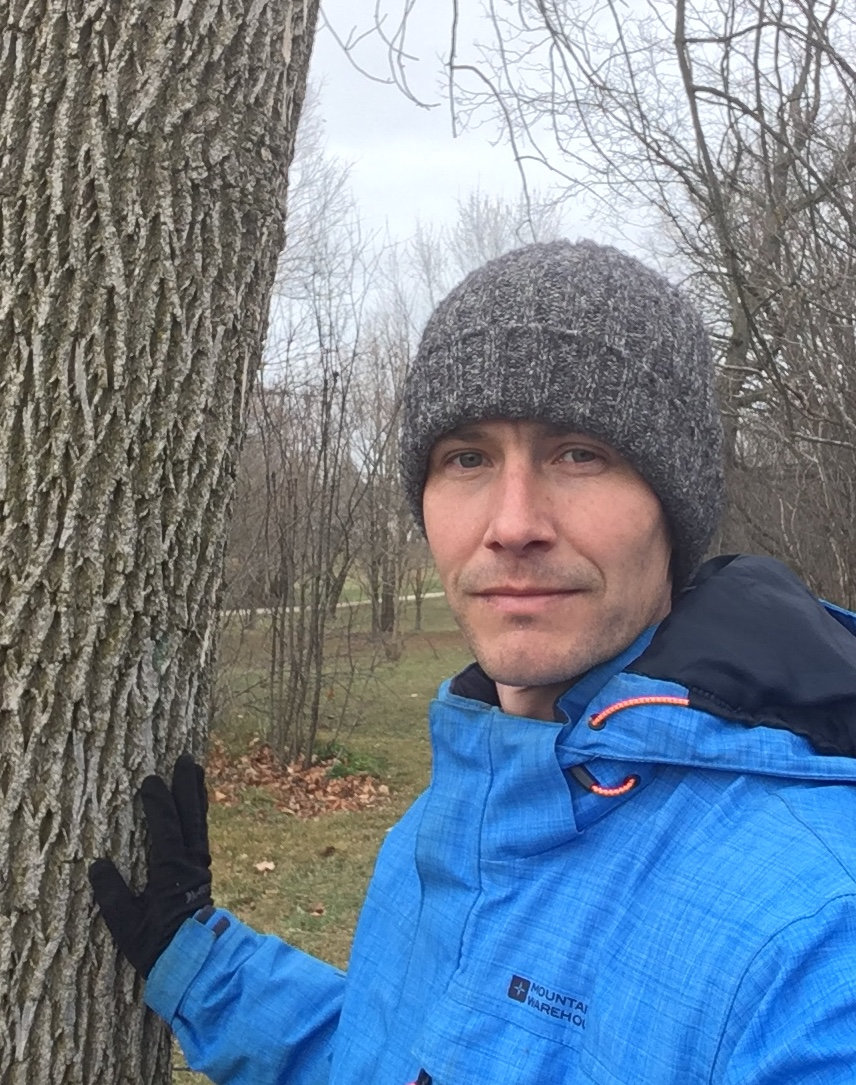 What I am referring to is Meditating with a Tree. 
You know that feeling when you go for a walk or spend time in a forest; how relaxed and balanced you feel during and after.
That is because you are taking in some of the healing energies available to you.  So, what if you took the time to place your hands on a healthy tree and allowed yourself to feel the energy that it wants to share with you on an even deeper level?
This is what I do.  More specifically, I ask if the tree has a message for me, if it has a healing for me and if it has anything it wants to share with me.
You see trees have spirits too, they are alive, and they communicate through frequency.  Once you attune to the frequency you can understand their language. But that is for another conversation. 
If you want to increase your life force, as in help your body be and feel healthier, heal faster from illnesses and injuries, become more adaptable to stress, increase your intuition and simple become more resilient I recommend doing this simple of act of Meditating with a Tree.
The act of Meditating with Trees has a long history and there are many great people throughout history that proclaimed they gained healing power and enlightenment via meditating with a tree.
Two specific people are Buddha and Jesus Christ. 
How I Meditate with a TREE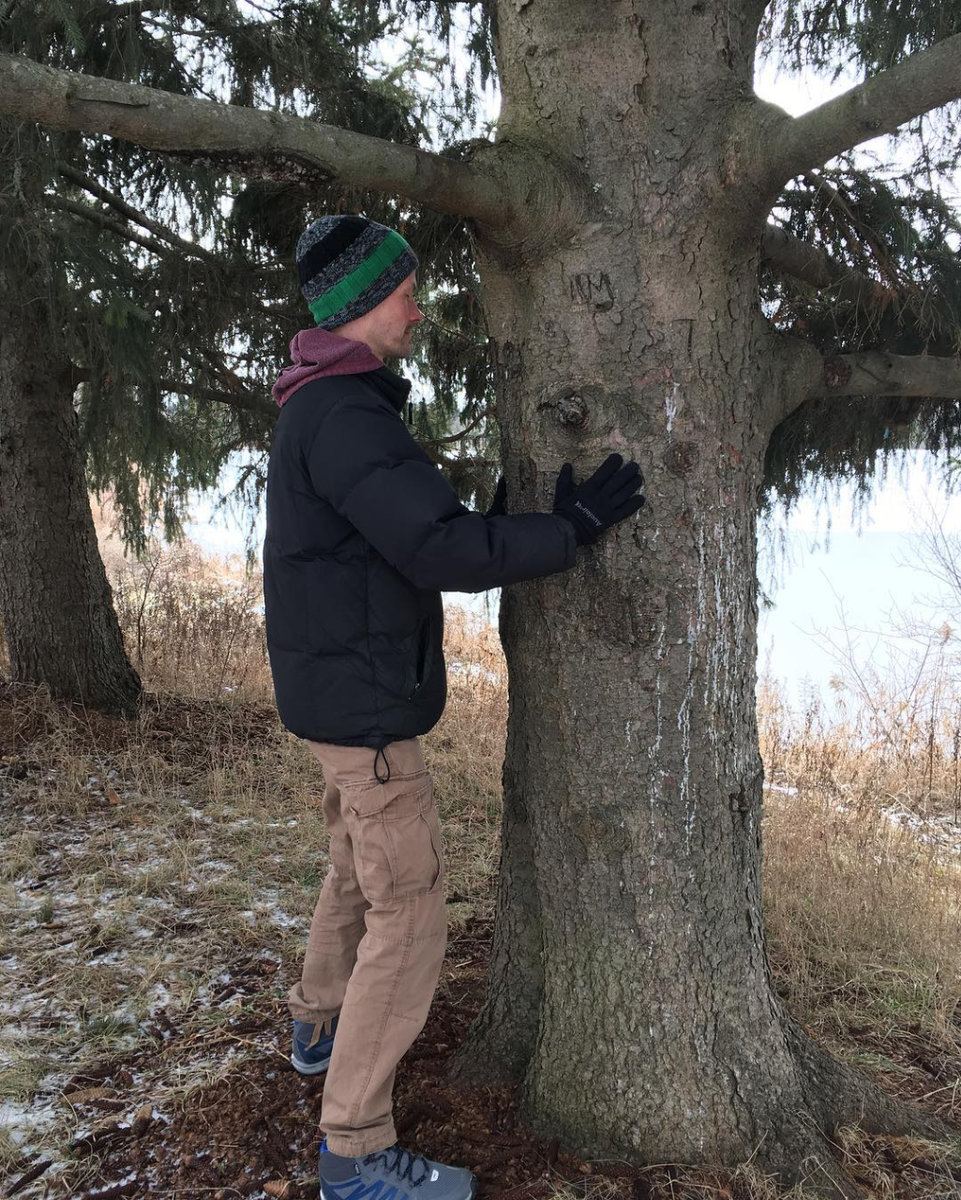 The way I meditate with a tree is I look for a strong healthy tree somewhere where I will not be disturbed (this can even be in your own yard).  I stand in front of it placing my hands on the trunk in a comfortable location with my eyes closed.  I breath naturally and allow myself to feel the energy of the tree. 
The more you do this the more sensitive you become to the subtle energy of the tree. 
If you have never done this before I recommend using the same tree daily to develop a relationship with it.  You will be amazed that overtime you will feel the love from that tree before you even touch it because it will be projecting to you when you are close by and even from further distances. 
To help deepen your relationship with the tree ask it questions like the ones I wrote above.  Along with asking it, "is there anything I can do for you?"  Trees love it when you give back to them.  This can be as simple of projecting love to them or visualizing them healthy. 
If you are hearing for the first time, it might sound strange.  But, think about it, you have nothing to lose.  If anything, you have much to gain. 
I'd love to hear from you.  Let me know if you have ever meditated with a tree and what your experience was like?
| | |
| --- | --- |
| Why I do Qi Gong | Tuesday, June 11, 2019 |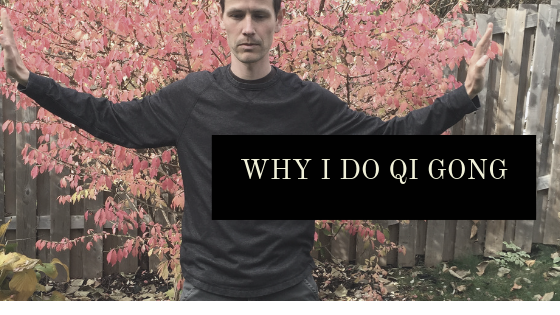 "If you want to be healthy and live a 100 years, do qigong." ~ Dr. Oz
In China they have known this fact for 1000s of years.  Qi Gong is the foundation from where all Traditional Chinese Medicine originates.  It is well known for its health and longevity promoting benefits. 
What is Qi Gong?
Qi Gong is a holistic system of coordinated body posture and movement, breathing, and meditation used for the purposes of health, spirituality, and martial arts training. Qi Gong is traditionally viewed as a practice to cultivate and balance qi (energy/life force).
Qi Gong practice typically involves moving meditation, coordinating slow flowing movement, deep rhythmic breathing, and calm meditative state of mind. Qi Gong is now practiced throughout China and worldwide for recreation, exercise and relaxation, preventive medicine and self-healing, alternative medicine, meditation and self-cultivation, and training for martial arts.
Cool Fact about Qi Gong
There are both medicine-less and regular hospital in China where Qi Gong is practiced to restore health to the sick for even issues like cancer.    
But Qi Gong is not only practiced by the sick, it's a way of life for many (including myself). 
I've been practicing Qi Gong for over 20yrs and I've experienced many benefits and seen other benefit in the following ways:

Pain reduction
Emotional stress relief
Faster recovery time from illness and injuries
Improved concentration and focus
Intuitive and psychic development
Increased energy levels
Regulate blood pressure
Improve coordination and balance
These benefits are all possible because Qi Gong exercises help to declutter your personal energy which gets altered by negative thinking, stress, poor food choices, toxins, electro-magnetic frequencies (EMF) and more. 
When your energy is flowing smoothly, then your blood flows smoothly and nourishes your cells, tissues, organs, glands, etc. efficiently.  Thus, helping to strengthen your body. 
Where can you learn Qi Gong?
1. Look for an instructor in your local area.
2. I teach weekly classes in the Balanced Health Membership.  Each class is recorded, so members can practice exercises several times to master them. 
| | |
| --- | --- |
| 5 Things to Make 2019 Great! | Monday, January 7, 2019 |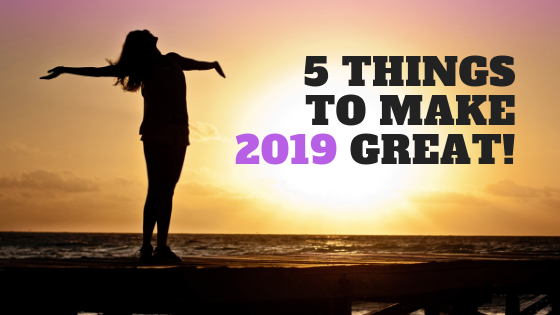 Greatness doesn't happen overnight, it's created through regular consistent investment of your time and energy. 
You're already putting your energy into things, why not direct your time and energy into things that help you to thrive.
Below I share 5 things I have been doing to help me increase my health and happiness and I know you will benefit from them too!
5 Things to Make 2019 Great
1. Exercise for 1hr daily. 
If you want to take your health to the next level exercise is the way to do it.  I have been working out, lifting weights and swimming 3-4 days per week for 2 months.  In that short amount of time I have built up more muscle mass, am physically stronger, improved my endurance and energy level, feel less stressed, and haven't gotten a sick (in the most notorious time of year to get sick).  
On top of all that, I walk 1-2 hrs per day with my dogs.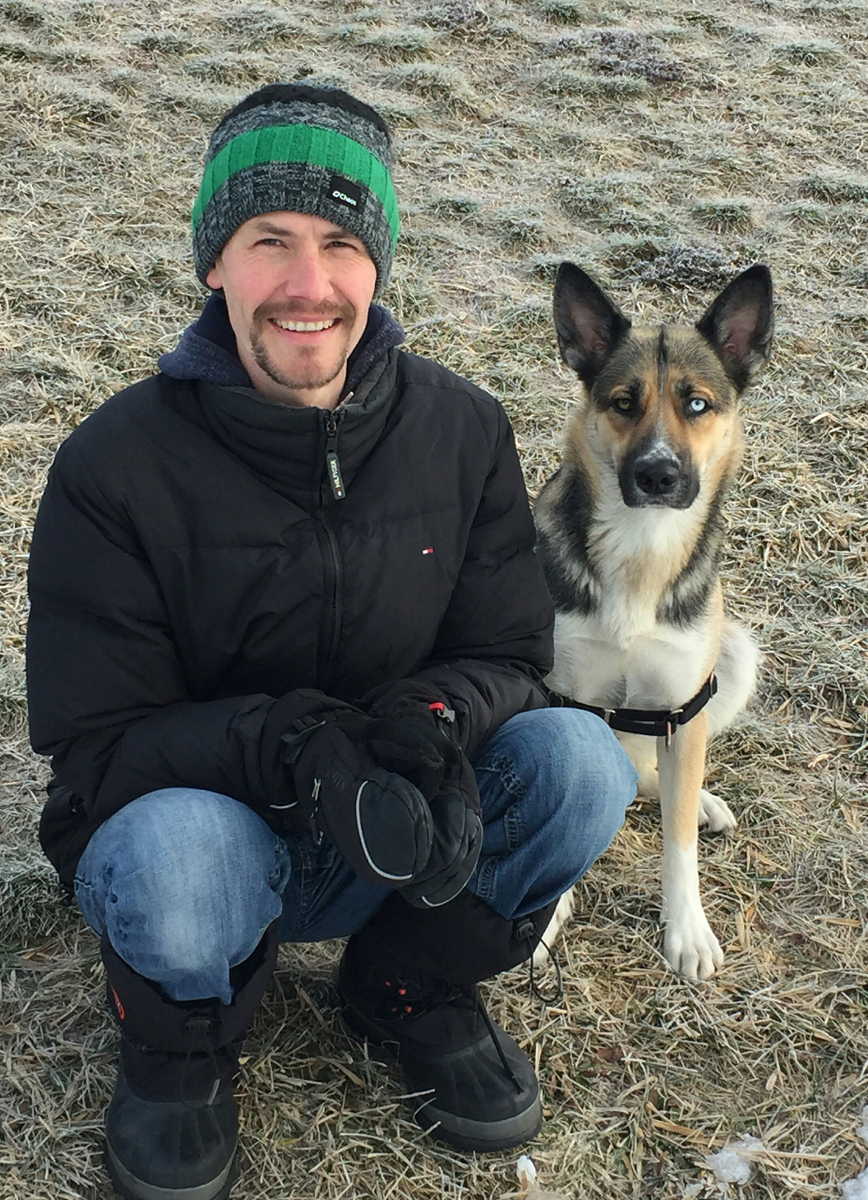 There are so many benefits to exercise like:
Stronger lungs = more oxygen to your muscles and brain = more energy.
Protection from flus and colds.  Exercise increases immunoglobulins, which are proteins that help bolster your immune system and ward off infection.
Mental calmness - Mood-enhancing chemicals, like serotonin, dopamine, and norepinephrine, flood your brain for a couple of hours post-exercise and for up to a day if you've competed in an endurance event, like a marathon. Stress? What stress?
Healthy weight - You're blasting calories, even at rest. "For every 100 calories you burn during your workout, you can expect to burn 15 calories after," Example, If you went on a three-mile run, you would torch about 300 calories, which could mean zapping an extra 45 later.
Healthy Heart – After every sweat session you lower your blood pressure for up to 16hrs.
Risk of diabetes goes down - The more you work out, the greater your sensitivity to insulin. That, in turn, lowers your blood sugar levels, reducing your risk of type 2 diabetes.
Physically stronger – regular exercise strengthens your muscles, bones and organs, helping to prevent weakness as you age.
Anti-aging – Fitness buffs have more telomeres. The DNA that bookends our chromosomes and protects them from damage, which can slow the aging process, studies show.
Melt away fat – After 4 weeks of regular exercise, your body ditches flab and gains muscle.  Overweight people who took part in a four-week program of moderate aerobic exercise in an Australian study reduced ab fat by 12%.  Wow, that's fantastic!
2. Love yourself every day!
I have been focusing on loving myself unconditionally for the last 6yrs.
The benefits I have gained from this are:
Less stress
Attracted more friends into my life
Developed healthier relationship with family and friends.
Heal faster physically
Feel more optimistic about life.
The trick to loving yourself is to tell yourself, "I love myself unconditionally," and allow yourself to feel the how you react to that statement.
Allow yourself to fully embrace the feelings created by loving yourself unconditionally.
The next thing, I recommend you do is ask yourself, "What do I want to do today that will help me love myself even more?"
Ask yourself this question in a quiet & calm place and listen to the answer your body gives back to you.
3. Set a goal of something you really want to do for yourself? 
This could be a trip, get into better shape and health, learn a new skill or make a new friend.  
This is not limited to one goal, set as many as you would like, but remember to take action to make them happen.
4. Go somewhere you have never been before.
This helps you get out of routine, your comfort zone and realize there's more to life than what is going on in your world.
I know when I go somewhere I haven't been before I experience a lot of unexpected happiness. This is due to growing and learning new things, which stimulates serotonin production.
5. Meditate on a daily basis.
Meditation is amazing at showing you where you could be limiting yourself.  Limits create stagnation and stagnation is the root of all imbalances: mental, emotional, spiritual and physical.
Therefore, by meditating you have the ability to make the unconscious conscious and see how you are affecting yourself and make the changes needed to live a fulfilling life.
To help align with the happier and healthier version of yourself I have created the Meditation Removing Restrictions for you.
| | |
| --- | --- |
| 3 Biggest Health Robbers | Wednesday, January 24, 2018 |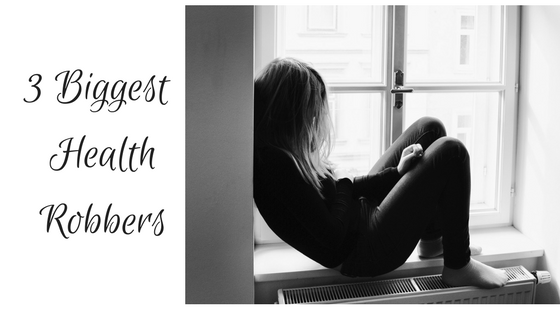 Over the past few weeks, I had the opportunity to accompany a friend to Sanoviv Medical Institute in Mexico.
Sanoviv specializes in treating many chronic health conditions like cancer, autoimmune disorders and Lyme disease.  They also run detox programs to improve your health.
There were a few things that became quite apparent for health and healing while I was there. Nothing that was new to me, but instead reinforced the importance of it to maintain and optimize health.
3 Things that Rob Your Health and What you can do about them
1. Sugar
Sugar is one of the worst things you can eat.  If you were to add up all the sugar you eat in a day, you would be astounded.  Most of the sugar people eat, is not even in realization that they are eating sugar in the first place. 
Did you know that bread even turns to sugar in your body? 
Or how about sweeteners like agave nectar, corn syrup, dextrose, fructose, etc. that show up in most of our packaged foods? 
I learned sugar feeds ill health and in particular cancer. 
Now, fruit shouldn't be confused with sugar.  Fruit in its whole form contains fiber which slows down the rate at which glucose hits the blood stream.  However, you should still be careful with how much fruit you eat. 
Did you know that 1 apple contains 4 teaspoons of sugar?  If you juice that apple, the entire 4 tsp will absorb and feed your cells with sugar.  That is why it's best to eat fruit in its whole form, fiber intact. 
The last thing I will say about sugar is watch the amount of sauces you use and even salad dressings.  Make your own and keep sugar out.
I also learned that sugar causes a fatty liver.  Got a fatty liver?  A fatty liver is the liver being flooded with too much sugar.  Cut it out and see what happens.
2. Inflammation
Keep Inflammation as low as possible.  Inflammation is rampant in people's bodies these days. The common North American diet is very inflammatory with gluten and processed foods like dairy, sugar, sauces and dips, coffee, etc. 
Inflammation clogs up your body's ability to properly detoxify, and to heal. 
Eating a very heavy diet in vegetables which is as organic as possible is one of the best ways to keep inflammation at bay. 
At Sanoviv, most meals were completely vegetable base with some added nuts and fats like avocado.  I found myself eating a big salad with seeds and avocado, and then some steamed veggies on the side.  Very little white meat/poultry was eaten, and the only grains consumed were quinoa, oatmeal, wild rice and brown rice.  There were very few legumes aside from lentils.  I noticed I felt very clean eating this way. 
One of my favorite things they served was Golden Milk.  Now, Golden Milk is amazing at reducing inflammation, getting your liver detoxifying and blood purifying.  It's great for the joints and arthritis and is even a great tonic for a woman's reproductive system.  
I recommend that you make Golden Milk if you have never tried it. 
Golden Milk Recipe
¼ cup of water
1/8 tsp of turmeric
1 cup almond or nut milk
1-2 tablespoons of almond oil or nut oil 
Pinch of cardamon and cinnamon 
Raw honey to taste if desired. 
Boil water and turmeric in a small saucepan over medium to high heat for 8 mins.  This cooks the turmeric and releases its properties.  Meanwhile bring the rice or nut milk to a boil in another saucepan and then remove from heat.  Add in the coconut oil or almond oil, cardamon and cinnamon as well as the raw honey if desired.  Mix both mixtures together.  Drink and enjoy. 
3. You Can't Heal if You are Stressed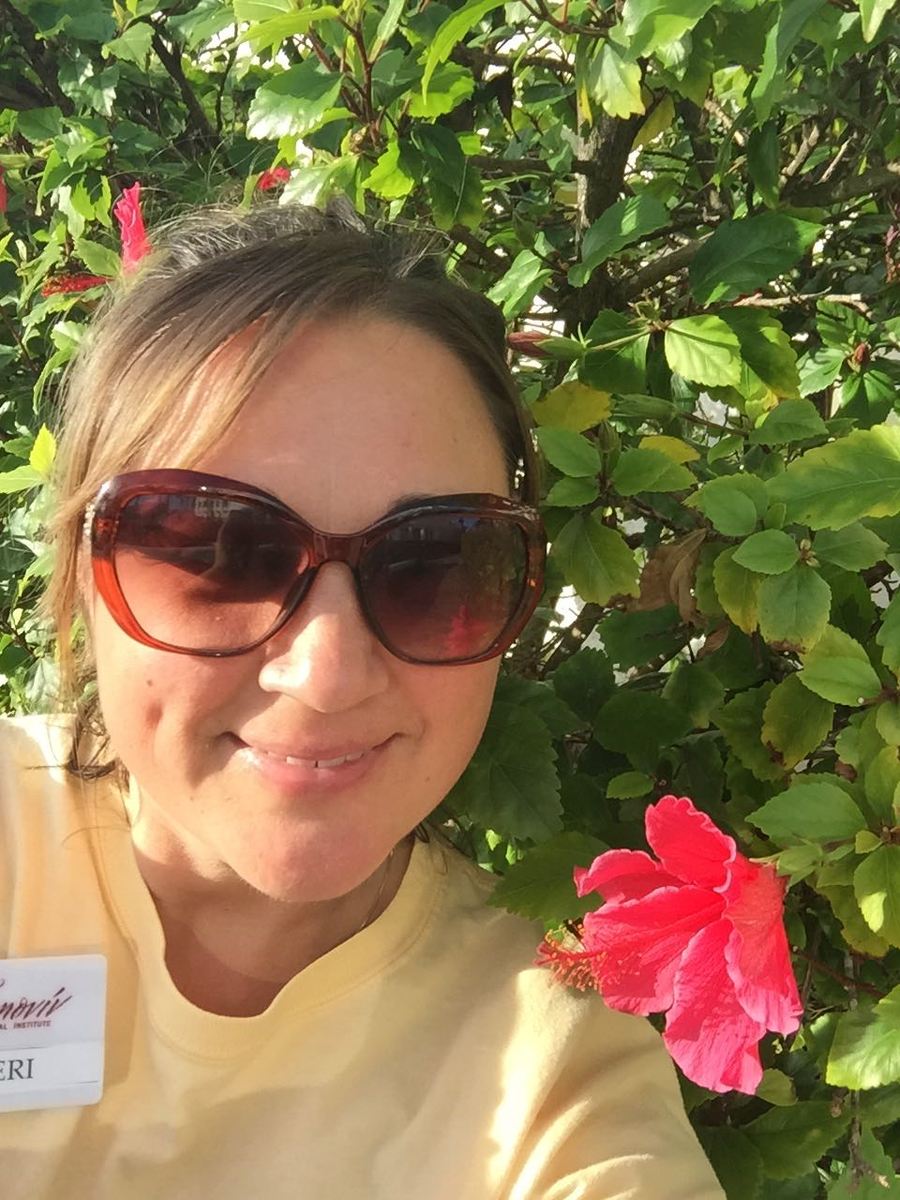 Lastly, I would like to mention my biggest takeaway.  If one cannot maintain a balanced state of inner peace, and allows stress to lead the way, health will be hard to maintain.  I realized that stress comes in many forms.  Complaining, control, or feeling a lack of control, worry, feeling unloved, not being present in the moment, anger and supressed frustration, harboring old hurt (which only hurts you) and lack of self-love to name a few. 
I learnt that surrender and acceptance even in crappy circumstances is essential to healing.  One woman I met at Sanoviv was able to align her mind and body into a place of peace, acceptance, and wellbeing while she was there.  In three weeks, her cancer markers returned to that of a healthy person.  Rather than stressing about the disease itself, she choose to be at peace and know that her mind was her biggest ally in healing. 
One doctor at Sanoviv said that there are only two reasons for illness other than injury, a bad diet and stress.  If you can work on both of those, you have the best chance at a good healthy life.
Of course, I re-learned a lot more while visiting Sanoviv Medical Institute.  I will be sharing these with you over the coming weeks.  So, stay tuned!
If, you are wanting to find more peace in your life and emotions, why not work with Adam Fulmore, Intuitive Energy Healer to get to the bottom of your body's emotional stress patterns? 
Sign Up for a Distance Healing Session
Or, I would love to help you with a Full Medical Intuitive Reading.  Make 2018 your healthiest year yet!
Sign Up for a Full Medical Intuitive Reading
In Good Health,
Keri Fulmore
Medical Intuitive
Functional Medicine Practitioner
Author
| | |
| --- | --- |
| New Insomnia Solutions | Tuesday, September 5, 2017 |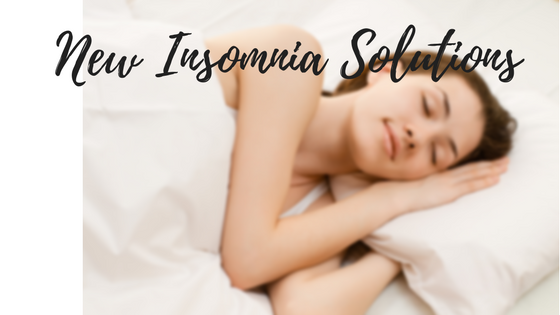 If you are suffering from insomnia, you understand how the sleepless nights can be frustrating.  You get it when I mention feeling like a zombie in the morning, and dragging yourself all day long.  Not getting 6-8 hours of REM sleep effects every aspect of your life.
Luckily, there are some great solutions that you may not know about.
But first, I think it is important to talk about the mental and emotional aspect of insomnia.  Insomnia is usually the last symptom in a stress response.  After a long bout of stress or life changes, the mind can have a hard time shutting off.  This is usually due to cortisol (our stress hormone) and a brain that has been wired for stress.  The first step in battling insomnia is to look at your life from a new perspective. 
Are you doing things that you don't like doing? 
Are you a people pleaser?
Do you over extend yourself to meet deadlines? 
Insomnia is a symptom that should prompt you to re-evaluate your life.  Not only should you re-evaluate your life, but re-training your brain to slip into the healing and relaxation response is necessary. 
There are two kinds of insomnia.  The kind where you can't seem to fall asleep no matter what you do, and the kind where you fall asleep but wake up frequently. 
Frequent waking can be a sign of high blood sugar or hypoglycemia, too much alcohol, caffeine, spicy foods and even stress. It can also be a sign that you are deficient in minerals like chromium, vanadium and manganese and other nutrients.  A deficiency in these minerals can cause you to wake every few hours with a hard time falling back asleep.
Then there is the "happy hormone" serotonin, which is a hormone that is a precursor to melatonin.  You make serotonin from the amino acid tryptophan.  But, when you are stressed for an extended period of time, serotonin depletion can happen. 
Did you know that 95% of serotonin is made in the gut?  Because the gut and brain are so closely linked, both stress and poor diet can lower serotonin. 
There are literally dozens of studies that show low serotonin and tryptophan levels lead to insomnia.  Some of the symptoms of low serotonin are waking feeling unrested, inability to stay asleep after getting there, and lying awake all night.
For many years now, studies have proven that the amino acid tryptophan (which is a precursor to serotonin), produces great sleep.  In fact, it has been shown to improve mental clarity in the day.  It can also be helpful for depression, pms, fibromyalgia, and anxiety as well as carbohydrate cravings and alcoholism.
Recently, I have learned through Functional Medicine that zinc or B6 deficiency can lead to insomnia. When you are deficient in B6, it can literally keep you awake all night.  Or, low zinc can cause a B6 conversion issue, which is needed to make more tryptophan and serotonin. 
6 STEPS YOU CAN DO TO FINALLY SLEEP
1 . De-stress – Try to turn off all electronics an hour before bed.  Meditate and deep breathe.  Both of these techniques have been shown to reduce the stress response in the brain. You can also try to laugh more during the day.  Laughter will help to reduce over all stress.  Lastly, re-evaluate your life and make sure you are leading from your heart not your head.
2. Stay away from PLASTICS – Too many plastics in your body lowers zinc.  Zinc is needed to convert B6 to an active form to produce tryptophan and serotonin.  So, Cut Plastics Out!
3. Optimize your gut health – 95% of serotonin is made in your gut.  If you have gas and bloating, alternating constipation and diarrhea, indigestion etc. The chances of curing your insomnia are not high.  Make sure you are eating whole foods, cutting out sugar, alcohol, caffeine, wheat and all gmo foods, corn and corn derivatives and soy.  Contact a good practitioner to help put a plan together for yourself.  I can certainly help!
4. Optimize your minerals – Make sure you are eating foods and even supplementing with a good multi-mineral.  Healthy chromium, vanadium and manganese help prevent blood sugar imbalances and frequent wake up. 
5. Eat plenty of B Vitamin rich foods -  You can increase B Vitamins using foods like nutritional yeast, nuts and seeds, fish, chicken, meat, eggs etc. 
6. Try out Tryptophan or 5-HTP – These are supplements that are a precursor to serotonin.  Serotonin is a precursor to melatonin which is our sleep hormone. 
*I should mention that if you are on SSRI's or anti-depressants you should not supplement with Tryptophan or serotonin as they interact.  *
*Of course, you should not start any new supplement or health regime without contacting your doctor. 
There are so many root causes to insomnia! If you would like help to get to the root of your insomnia along with a health protocol, contact me!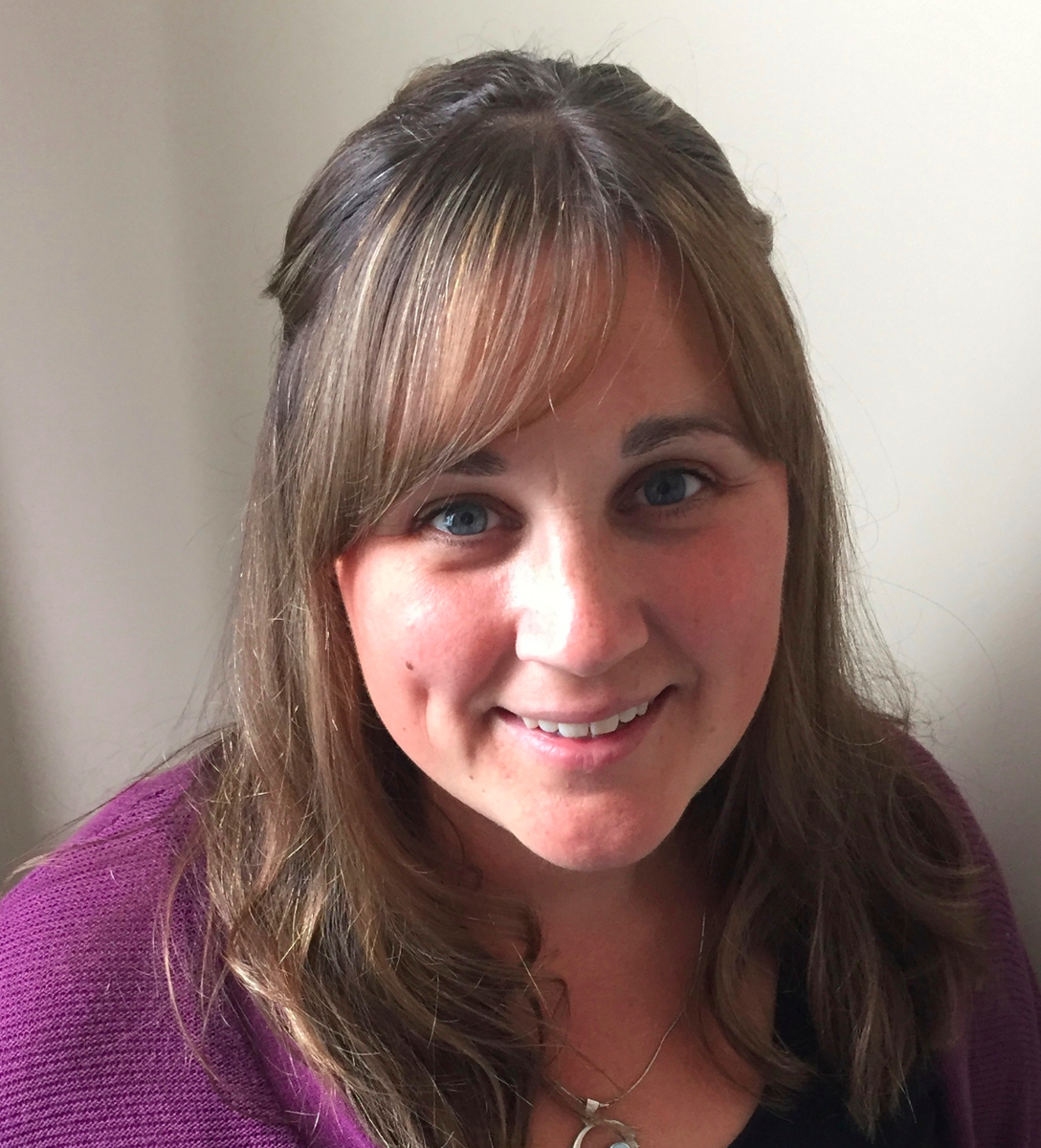 Click here to contact Keri Dennis-Fulmore
| | |
| --- | --- |
| Discover How to Improve Your Health for FREE! | Wednesday, December 14, 2016 |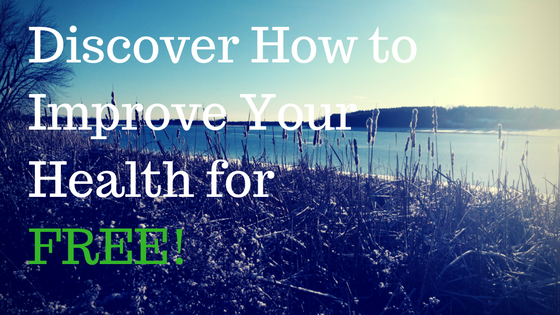 Have you ever noticed how good you feel when you spend time in nature?  If you do not know what I am talking about, it is time to get out into nature.
Nature is in a constant state of UNCONDITIONAL LOVE and it gives without expecting anything in return.  Unconditional love is what all the great sages and healers like: Jesus, Buddha, and even Mother Theresa embraced.
We have a lot to learn from nature.
Albert Einstein understood it when he said, "Look deep into nature and then you will understand everything better."
I have noticed, in general, people who spend little time in nature have more health issues.  Is there a connection?  Personally, I believe there is and you might think so after reading the scientific health benefits below.
First, I would like to share with you how nature has favourably impacted my life.
I find time spent in nature helps return me to who I am….my natural, balanced state…. I believe nature does this for everyone.
It happens because being in nature, naturally, aligns you with the healing vibration of unconditional love.  When in a state of unconditional love, your stress melts away and your body can heal much faster.
You breathe in more oxygen, as well as, therapeutic scents of trees and plants.
8 Things Nature Has Taught Me
Slow down and enjoy the moment
Unconditional love
Inner peace
Forgiveness
Adaptability
Energy Medicine
Herbal Medicine
Wild Food
The famous Chinese philosopher, Lao Tzu said it well, "Nature does not hurry, yet everything is accomplished.
I like to walk in nature every morning before I start my day.  Also if I have had a particularly stressful day, I like to go into nature as it is naturally therapeutic.  I have also found my intuition has been enhanced by spending time in nature.
For years, I have been intuitively guided to daily spend time in nature in order to balance myself and improve my health.
And guess what, science has done several studies that prove this is exactly what is happening.
Scientific Health Benefits of Nature
Improved short-term memory
Restored mental energy
Stress relief
Reduced inflammation
Better vision
Improved concentration
Sharper thinking and creativity
Anti-cancer effects
Immune system boost
Improved mental health
Reduced risk of early death
If you are struggling with any health issues, I challenge you to daily spend time in nature and see how much your health improves.   
All health issues are a sign the body is out of balance and not in its natural state.
Positive Improvement of Health Issues With Time Spent In Nature
Memory problems
Mental fatigue
Fatigue
Autoimmune disorders
Inflammatory bowel disease
Depression & anxiety
ADHD & ADD
Cancer
Hypertension
Myopia (nearsightedness)
If you want to enhance your health… get out into nature.  Its therapeutic benefits are FREE!
I would love to hear any comments you have about nature.  Share them below in the comment section.
* Click here to read scientific studies done on people in nature. 
| | |
| --- | --- |
| How to Boost Your Heart's Coherence and De-Stress | Monday, October 17, 2016 |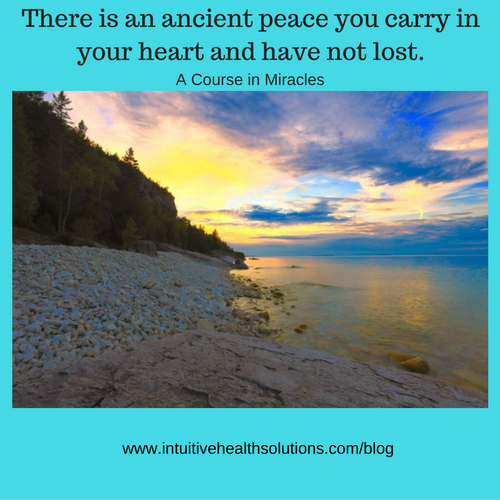 "Healing is accomplished the instant the sufferer
no longer sees any value in pain."  
~ A Course In Miracles
Have you ever wondered if STRESS is the reason for your HEALTH ISSUES?
You try to keep your level of stress, but you still find yourself stressing about what to make for dinner, juggling work and kids, paying your bills on time and even trying to fit in some needed  "me" time. 
Have you noticed that you just don't feel as alive or happy as you once did? 
Your body is telling you that it needs rest, you are fatigued, not sleeping well and even find yourself a little irritable, but you keep pushing yourself anyways.  
Your body is silently beginning to give you warning signs that you need to unplug and tune in! 
I know I have been there before.  In fact, I believe that stress is what brought about my very own health storm.  Learning to unwind the after effects of stress, has been one of my greatest healers.
So, if you feel emotional turmoil more than you feel happy, it's time to listen to yourself and do something about it!  
The Scoop On Stress
Stress really is all about your perception of life and your experiences.  It is often related to your feelings of:
Anxiety
Irritation
Hopelessness
Helplessness
Despair
Self -judgement
Resentment
Insecurities
Self-doubt 
Over time, these negative feelings and emotions become compounded and can trigger chronic stress. 
Stress is the number one reason for illness these days, and your body's symptoms are often just signs and signals that something is wrong.
Negative emotions and feelings have been known to drain energy and wreak havoc on the body.
These emotions trigger the body's stress response and autonomic nervous system to a cascade of stressful hormones.
Stressful hormones not only lower your immune system, but they also weaken your digestion and steal your sex hormones and deplete them.  This leads to a chaotic rhythm of your heart. 
What is a Chaotic Rhythm of the Heart?
When your heart and brain have poor communicating, physical issues begin to show up in the body. 
People often treat these symptoms with medications, nutritional supplements, diet changes and even new exercise programs. 
The truth is, nobody wants to feel awful or imbalanced. 
The trouble with only treating your body on a physical level is that usually your results are not sustained.  If the original thought patterns and stressors is not dealt with, new symptoms often arise.
I know for me, I had to learn to tame my self judgement and learn acceptance so that I could surrender to the things I could not change.  It was a process of letting go, that brought me greater healing.
Your approach to healing needs to incorporate all levels for permanent healing.
Symptoms Of Stress
Stress has a laundry list of symptoms that manifest in the body over time.
A chronically stressed person can have any of the following symptoms and sometimes multiple symptoms.
They are...
Fatigue
Brain Fog
Memory and Concentration issues
Weight Gain
Hormonal Imbalances
Thinning hair
Blood Sugar Regulation issues
Inflammation
Autoimmunity
Digestive Issues (the gut is our second brain and closely linked)
Sluggish Detoxification Pathways
Multiple Chemical Sensitivities
Musculoskeletal imbalances and Misalignments
Cardiovascular issues
Respiratory issues
Anxiety
The list is long and certainly this is not an exclusive list.
Stress showed up in my body as chronic pain.  This triggered an even bigger stress response which eventually created a lot of hormonal imbalances for me.  I had burning pain, which created weight gain and sluggish detox pathways.  This was all from stress.
As you can see Stress can truly create many issues in the body and not something you want to let take control of your life and body!
Remember: illness is just a reminder that you have stepped away from wholeness.  It's finding your way back to that which will bring about TRUE HEALING.
"The miracle comes quietly into the mind
that stops an instant and is still"
~ A Course in Miracles
5 Steps To Quiet Your Mind and De-Stress For Better Health
Breathe  - Take time for yourself each day to slow down and focus on deep breathing.  Deep slow breaths have actually been proven to turn down the sympathetic nervous system or stress response and engage the parasympathetic healing response. 
It takes a few minutes each day to achieve a peaceful state through our breath.  
I have incorporated deep breathing into my everyday routine.  It brings about a sense of peacefulness and an abiltiy to cope with stress like I have never had before.
Visualize Love and Happy Memories  - One of the best ways to improve the communication between your heart and your brain is to sit quietly each day, or whenever you are feeling stressed, and visualize a happy, joyful, loving memory.  It can be something that you hold dear in your heart, or something you make up.  All it has to do is bring you that warm feeling in your heart.  At the same time breathe in deeply and slowly. 
I also find it helpful to smile while doing this.  It has been proven that a smile will release your happy hormones, even if it is a fake one! 
According to the HeartMath Institute, healthy heart and brain communication is beneficial for improving Heart Rate Variability. As a result, communication between the heart, brain and nervous system are enhanced. 
They have proven that positive emotions are associated with a specific physiological state called coherence.  When your heart and brain are in coherence you will have improved physiological functioning, emotional stability and mental performance.  So in a nutshell, better heart brain coherence equals less stress and negativity.
I have used the HeartMath clip in my meditations and deep breathing exercises to monitor how relaxed and peaceful my body is.  I have found it a great tool for showing me when I am stressed and how to better relax.
Make Time For Yourself – In today's busy and hectic world, it is even more important to take time out for yourself.  Create time by...
Taking an uninterrupted bath
Going for a walk in nature
Meditation
Spend time with your friends
Getting out of your routine and remembering to have fun is what this is all about.  With more joy comes less stress, and a healthier immune system.
For me, daily walks on my own are a time to reflect, be one with nature and they bring me a sense of peace.
Let Things Go – In the past I used to get caught up in the small things.  Like whether or not the dishes got done, or the mess the kids left behind.  I realized that those things didn't deserve my energy.   I have gotten into the habit of using a great destressing technique called, Will this matter later.
The technique is done when stress arises by asking yourself, "Will this Matter Tomorrow?"  If the answer is no, then I do something that will bring me joy instead.
Count Your Blessings – I used to get caught up in all the things that were wrong with my life, and all the things I did not have.  Focusing on those things only intensified the amount of stress I had."
To change this I made a Gratitude List.  I wrote down all the things I am thankful for.  I focus on that list every day and add things when appropriate.  It reminds me that I have so much to be happy about.
Are there things that you do to combat stress and your inner thought demons?  I would love to hear from you!  Leave me a comment below.
Contributors
Latest Posts
Archive
2023

2022

2021

2020

2019

August

July

June

May

February

January

2018

2017

September

August

March

February

January

2016

December

November

October

September
Tags
Everything
Happy
Relaxing
Outdoors
Healing
Medical Intuition
Emotional healing
stress
De Stress
Anxiety
heart health
fatigue
self-love
unconditional love
energy healing
self healing
Qi Gong