| | |
| --- | --- |
| Connect With Your Heart | Monday, November 6, 2023 |
Join me in this Guided Healing Meditation to Connect with your Heart. 
In this guided meditation I take in on an intuitive journey to see what lies within your heart.   
I use this meditation when I need answers about making important decisions and to bring in new information into my consciousness to support positive change.    
So, if there are questions you need answers to, relationships you need healing with, set aside 24mins to connect with your heart.
| | |
| --- | --- |
| What is Self-Love? | Wednesday, March 2, 2022 |

Can Self-Love actually be enough to power intentional healing of the body?  
Most people think that love requires other people, but even self-love has the power to move mountains. Love really does have the power to heal us from the inside out. In fact, love has been proven to heal wounds at rapid paces. 
So, what exactly is Self-Love??? 
How can we know if we are truly loving ourselves unconditionally? 
This has taken me a lot of thought. 
When I was hard on myself and especially my body, my body internalized that self-judgement with chronic body wide pain. 
My body ached and burned for me to pay attention to it and love it just the way it was. It took me a lot of time to learn how to love myself. I think I am still mastering it and it may end up being my personal soul work in this life. 
Self-love has taught me that I am loving to myself when….. 
I take the time to slow down in my life. When I allow for more flow and ease and give up the stress of trying to control situations. 
Self-love to me has been the ability to look inward and ask myself questions while listening for my soul's answers. Listening to my intuition, my soul's whispers have been my greatest ally. 
Self-love has been revelling in the perfection that I truly am. Perfect right now. Every body part, every thought, every curve, every pound.
Self-love is trusting my instincts and saying no when I need to rest or relax. This has not been easy for me. As an empath, I want to heal the world. Saying no has been an art for me. 
Self-love has been about being kind and patient with myself and really accepting myself as a perfect creation of god/creator/spirit. 
Self-love is about letting go of my judgements towards myself. I have learned that I am my worst critic. Quieting my inner critic with love and respect has been a vital part of my daily practice. It is sort of like brain gym for my negative Nancy. Correcting her behaviour when I notice her coming to visit. 
Self-love is embracing my sensitivity. I tend to be a little emotional at times and can easily cry. Embracing this sensitivity has been so freeing for me. I have learned that showing my emotions in all situations has deepened my relationships with people and myself. 
Self-love has been letting go of my past mistakes and forgiving myself. Thanking my soul for the knowledge and learning that came with it. After all, my biggest challenges have been my greatest teacher.  
Self-love has been honouring my truth even when it is hard. Even when others disagree. I am still working on this one.  
Self-love is about letting go of relationships and things that no longer align with my highest and best interest.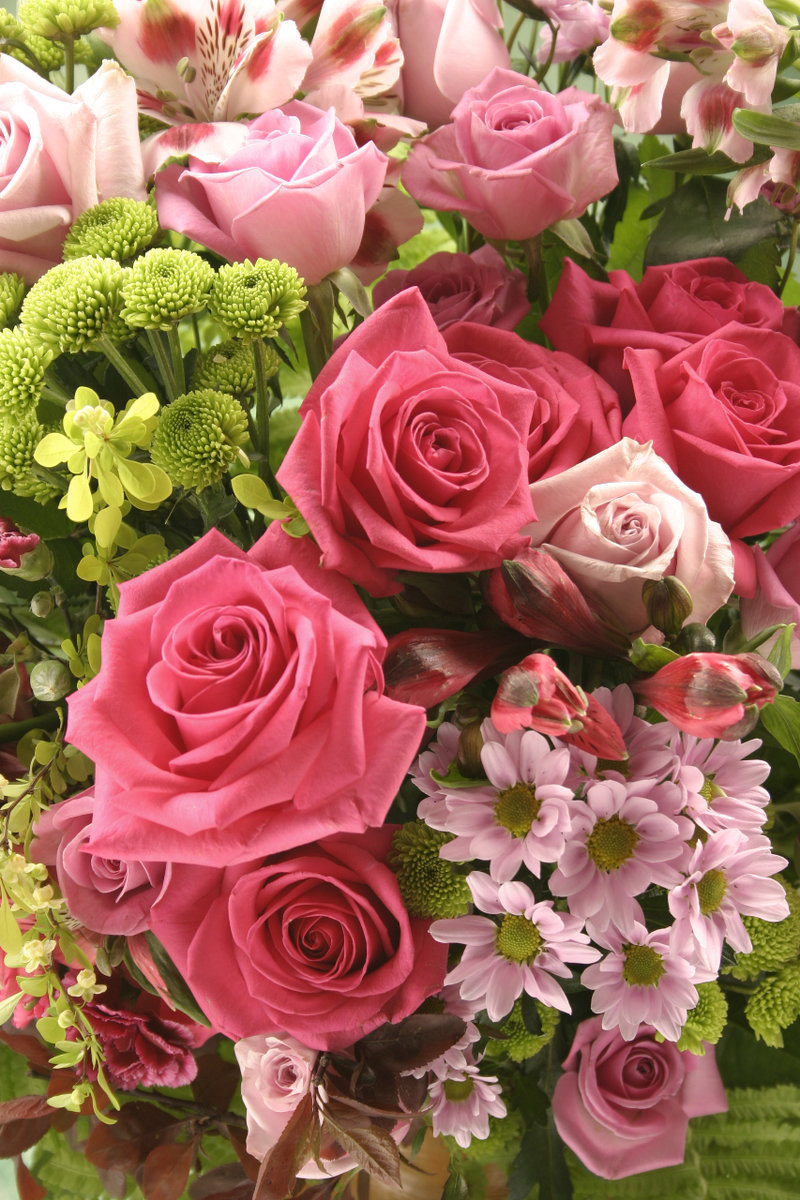 It has also been about taking myself on dates, buying myself flowers and being my very best friend. It is about knowing that I deserve the best and giving myself permission to give that best to myself. I love to treat myself to the very best when I can. 
We can also lean into loving our partners/spouses/friends and even animal companions more. Making time for hugs and cuddles. Love of all kinds releases lovely hormones like dopamine and oxytocin. They relax the stress response and really make the body ripe for miracles. 
When we feel a lack of self-love, love and connection, we are more susceptible to imbalances in the body. Our bodies are so wise. The body shifts as our frequencies shift.
When we are out of cinq with love we can be more susceptible to...
Chronic inflammation
Immune system imbalances
Elevated blood pressure
Increased cortisol levels
Pain
Fatigue
Depression
Anxiety
Increased reactivity to stress
This is really because lack of love can activate our stress response. 
When we feel love in our hearts we….
Have more flexibility
Immune systems are balanced
Pain is less
Your Heart beats stronger
Hormones are better balanced
Feel happy 
Sleep deeper
Blood sugars are more stable. 
Exercise more, and our blood chemistry physically changes
SELF LOVE 
For me, it has been about learning to say no, taking time for myself and really turning my attention to self-care. 
Self-love has been about being kind to myself and loving every curve and dimple on my body. It has been about being my biggest fan, and my very best friend. 
It has been about being patient with myself and knowing that there is a great timing for everything. 
It has also been about self-forgiveness and even permission to let out the parts of myself that are not all that pretty. 
Self-love has been my greatest healing journey. 
Do you practice self-love? 
I would love to hear about it.  Leave your comments below.
Keri Fulmore
Medical Intuitive & Functional Medicine Practitioner
| | |
| --- | --- |
| How to Increase Your Life Force for FREE | Wednesday, November 18, 2020 |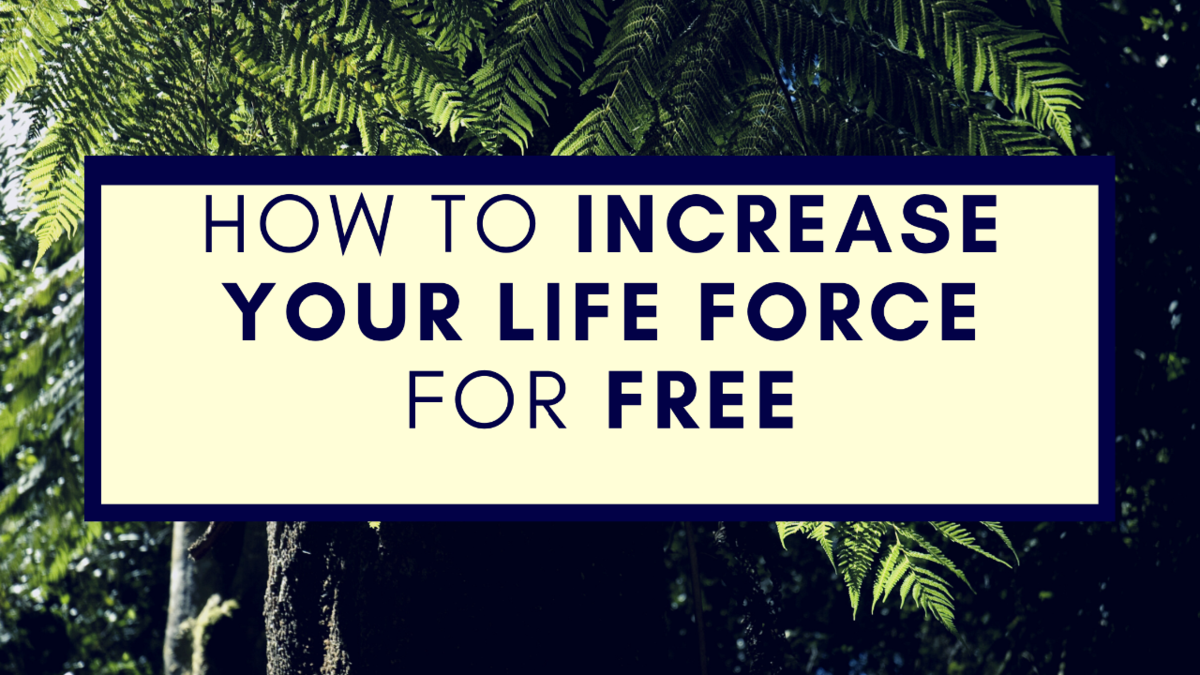 This is something I have been doing for many years and I feel that it has been a huge factor in my development and nourishing of my healing abilities, along with the maintenance of my own health.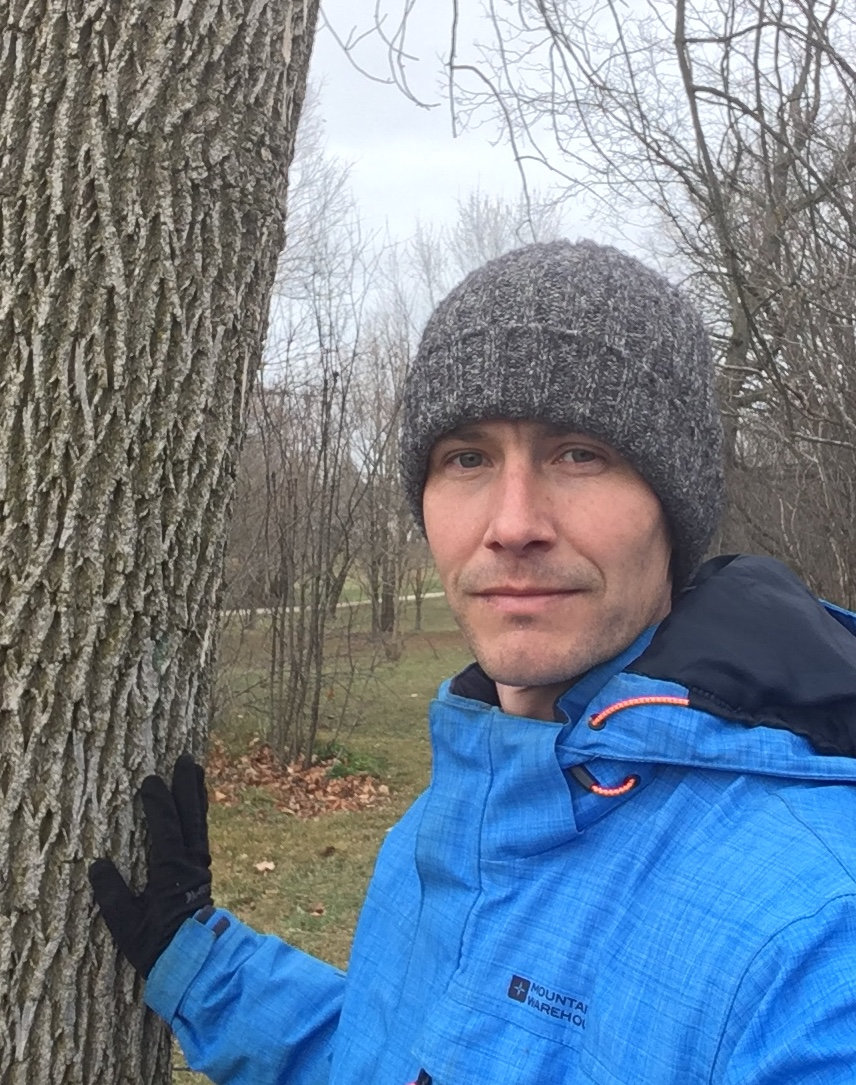 What I am referring to is Meditating with a Tree. 
You know that feeling when you go for a walk or spend time in a forest; how relaxed and balanced you feel during and after.
That is because you are taking in some of the healing energies available to you.  So, what if you took the time to place your hands on a healthy tree and allowed yourself to feel the energy that it wants to share with you on an even deeper level?
This is what I do.  More specifically, I ask if the tree has a message for me, if it has a healing for me and if it has anything it wants to share with me.
You see trees have spirits too, they are alive, and they communicate through frequency.  Once you attune to the frequency you can understand their language. But that is for another conversation. 
If you want to increase your life force, as in help your body be and feel healthier, heal faster from illnesses and injuries, become more adaptable to stress, increase your intuition and simple become more resilient I recommend doing this simple of act of Meditating with a Tree.
The act of Meditating with Trees has a long history and there are many great people throughout history that proclaimed they gained healing power and enlightenment via meditating with a tree.
Two specific people are Buddha and Jesus Christ. 
How I Meditate with a TREE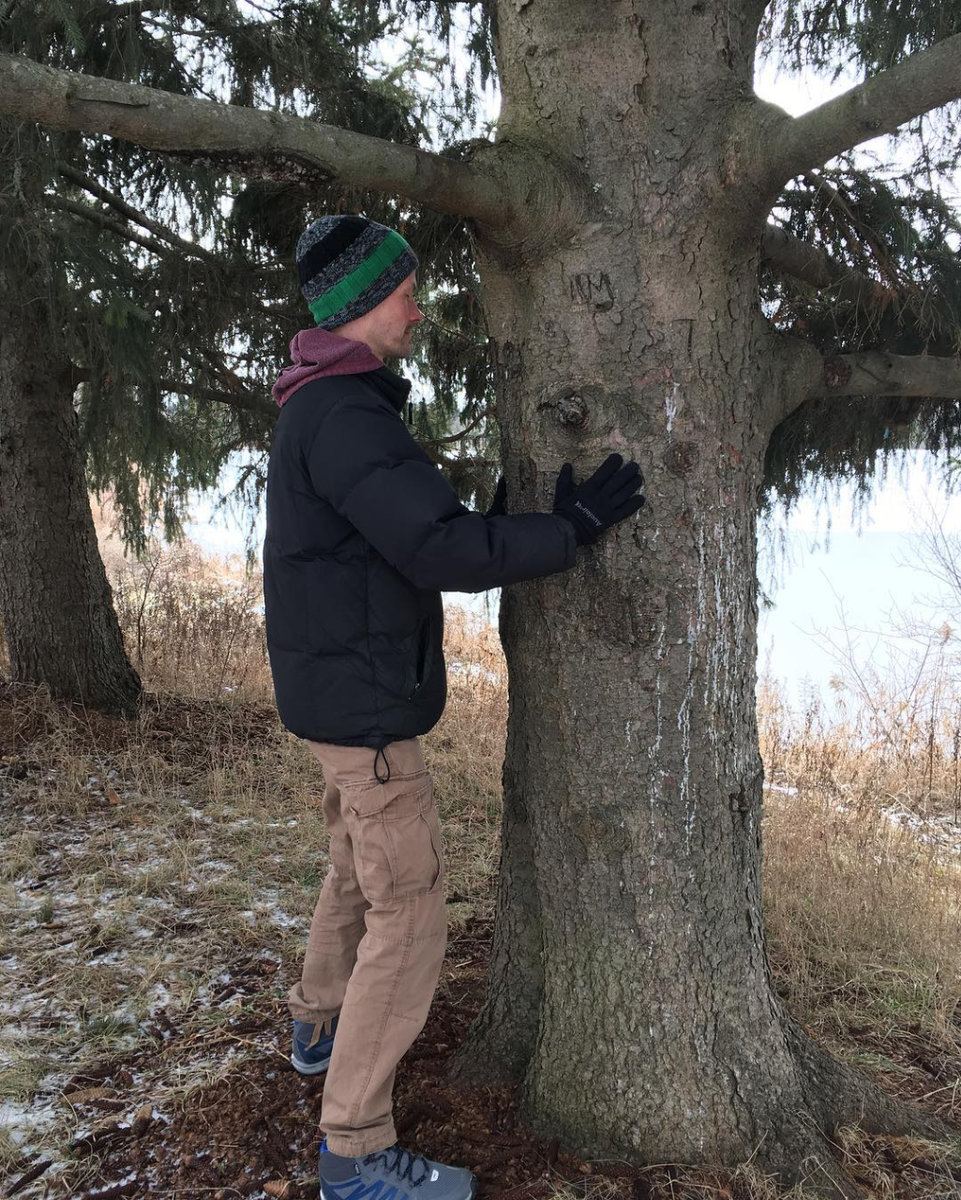 The way I meditate with a tree is I look for a strong healthy tree somewhere where I will not be disturbed (this can even be in your own yard).  I stand in front of it placing my hands on the trunk in a comfortable location with my eyes closed.  I breath naturally and allow myself to feel the energy of the tree. 
The more you do this the more sensitive you become to the subtle energy of the tree. 
If you have never done this before I recommend using the same tree daily to develop a relationship with it.  You will be amazed that overtime you will feel the love from that tree before you even touch it because it will be projecting to you when you are close by and even from further distances. 
To help deepen your relationship with the tree ask it questions like the ones I wrote above.  Along with asking it, "is there anything I can do for you?"  Trees love it when you give back to them.  This can be as simple of projecting love to them or visualizing them healthy. 
If you are hearing for the first time, it might sound strange.  But, think about it, you have nothing to lose.  If anything, you have much to gain. 
I'd love to hear from you.  Let me know if you have ever meditated with a tree and what your experience was like?
| | |
| --- | --- |
| My 4 Favourite Essential Oils for Boosting Intuition | Thursday, July 11, 2019 |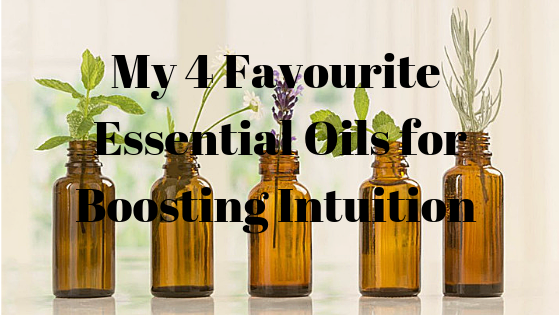 Do you want to enhance your intuitive abilities, feel calm in your day to day life, increase your mental clarity and feel spiritually connected?
Many people are stressed out, overwhelmed and burnt out due to all their daily demands. They don't have time to get calmed down enough to get into the intuitive head space. 
But what if you could do it naturally and faster?
Wouldn't that be great to clear the stress that interferes with your intuition and loving-peaceful feelings?
When you increase times of inner peace, unconditional love and spiritual connection it helps to boost your intuition.
Intuitive messages are much easier to receive, understand and act upon when you are calm, balanced and have a strong spiritual connection. 
I like to use essential oils, even while driving because they make me a more aware and intuitive driver.
Specific high-quality essential oils are great to achieve fast results. They calm your mind down quickly, provide mental clarity and a strong spiritual connection, so you can trust your intuition and get clear answers.
My 4 favourite essential oils for boosting intuition are Basil, Frankincense, Rosemary and Sandalwood.  
I only use Doterra essential oils because I know they're high quality.  Did you know 80% of essential oil brands on the market are contaminated either intentionally or unintentionally. 
I know that Doterra oils have extremely high standards, are third party lab tested and therapeutic grade.  Making some of them even fit for consumption.
My 4 Favourite Essential Oils for 
Boosting Intuition
Basil – The oil of Renewal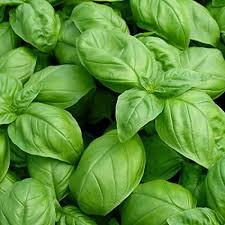 Basil oil cleanses and refreshes the soul.  It opens to the heart to release thoughts and feelings that can interfere with your intuition. 
Basil oil helps connect you with the divine, Archangels, Ascended Master and ancestors to receive clear messages. 
Physically, basil oil releases nervous tension, overwhelm and exhaustion from your body.  It supports healthy blood circulation and mental clarity.
Basil oil is great for people that suffer from: Anxiousness, overwhelm, tiredness, drained feeling, exhaustion and negative habits.
The positive benefits of Basil oil are: Feeling energized, renewed, rejuvenated, rested and strengthened.
Frankincense – The oil of Truth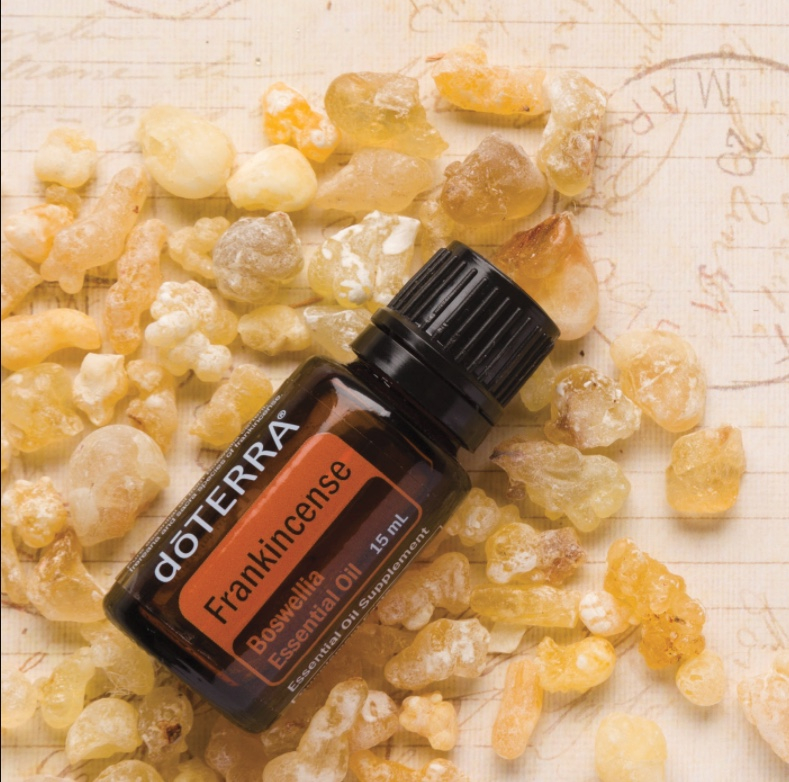 Frankincense oil purifies your soul.  It clears dark energy and thoughts from your mind.  It helps raise your energetic vibration by flushing out low vibrating energy, lies, deceptions and negativity.
Frankincense helps expand your spiritual awareness to understand the bigger picture, your truth, it increases your concentration and focus and aligns you with unconditional love.   
This oil opens your spiritual channels and enhances your spiritual connection. Thus, making it a great oil to use during meditation, prayer, energy healing and for when you want to receive intuitive messages.
Frankincense oil is great for people that suffer from abandonment, spiritual disconnect, feel distant from their father, feel unprotected and feel spiritually dark.
The positive benefits of Frankincense oil are feeling enlightened, loved, protected, wise, spiritually open, connected with one's father and healthy discernment.
Rosemary – The oil of Knowledge & Transition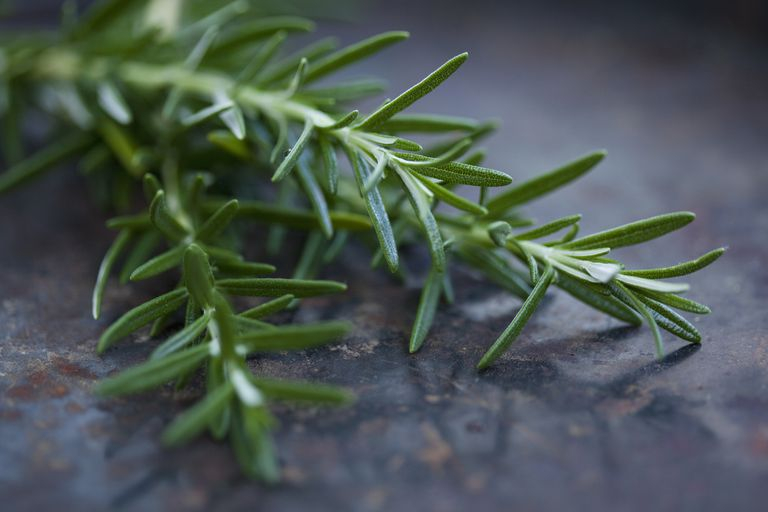 Rosemary oil helps purify your mind and develop true knowledge and wisdom.  It helps strengthen the mind and memory to function better, hold a longer attention span and focus deeper on a topic, person or situation.  Rosemary is a great oil to apply on your forehead, temples, neck and head for doing intuitive body scanning, intuitive readings and visualizations. 
Rosemary oil is excellent for people that suffer from low attention span, memory problems, brain fog, confusion, difficulty adjusting or transitioning, ignorance and difficulty learning.
Rosemary oil helps stimulate mental clarity, feeling inspired, open to new experiences, teachable and knowledgeable.   
Sandalwood – The oil of Sacred Devotion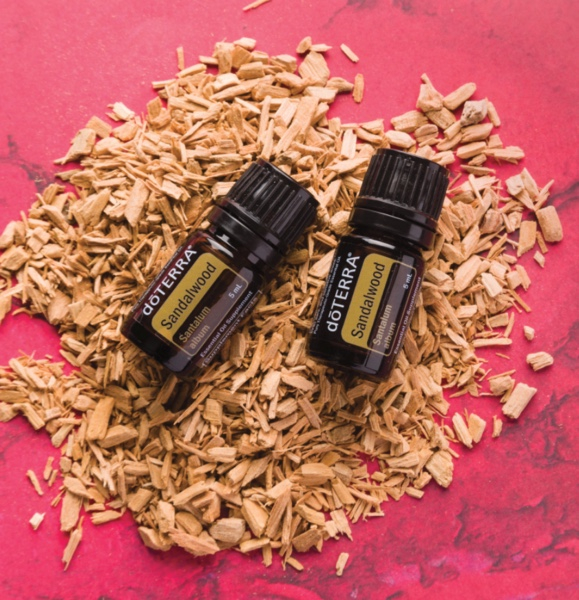 Sandalwood oil calms the mind and assists with prayer, meditation, intuitive readings and energy healing.  It teaches one to be respectful and kind. 
I like to apply 1 or 2 drops to my forehead and 3rd Eye Chakra for doing body scanning or at the beginning of a meditation.
It helps people feel grounded as they align themselves with the spiritual world and god.  Sandalwood teaches spiritual devotion and spiritual sacrifice helping people let go of materials, habits. foods, and people that do not serve them.
Sandalwood is great for people that suffer from being disconnected from god or spiritual self, feeling empty, overthinking and materialism.
Sandalwood oil is excellent if you want to increase your spiritual clarity and devotion, stillness, surrender, humility and higher consciousness.
You can use all four oils separately or in combination.  I take 1-2 drops of essential oil and apply it on my forehead, temples, neck, lower abdomen and bottoms of feet.  Sometimes I will mix them with a carrier oil or lotion like fractionated coconut oil or a non-scented lotion. 
Doterra essential oils are not available in stores you have to purchase them from a Wellness Adovate like Keri Fulmore
If you are interested in saving money and getting Doterra essential oils at wholesale email me @ [email protected]
One last thing.  Have you ever used essential oils for boosting your intuition?  If so, which ones?  Comment below, I'd love to know what which oils.
| | |
| --- | --- |
| #1 Thing That Helped Me Heal | Tuesday, January 15, 2019 |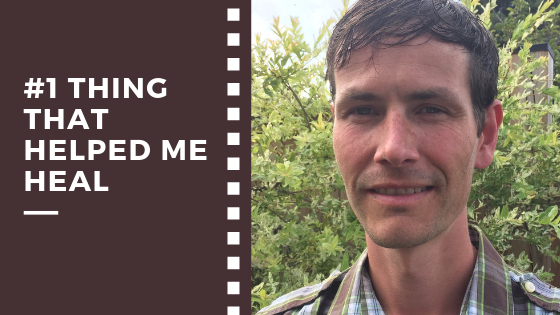 As a child and teenager, I suffered from severe irritability.  I felt like a ticking time bomb ready to go off if someone said or did something to trigger me.  It was rare if I didn't wake up irritated and frustrated.
But these intense feelings I felt were the result of what was going on inside of me, creating perpetual stress.    
On an unconscious level I was attached to anger, frustration, fear and sadness to many people without realizing it.   
This was because at different points in my past I felt these people had hurt me through their words and actions. 
Though it was me that was still holding onto those painful experiences, because I didn't know how to process them. 
Those experiences were kind of like undigested food rotting in my stomach, creating all kinds of different problems.
Those unprocessed negative experiences were telling my central nervous system (CNS) on an unconscious level to be in a state of fight or flight all the time, causing me to feel terrible.  
This made it very hard for me to relax and feel comfortable with myself and others. 
Physically, this affected my sleep, digestion and caused my body to feel tense and tight all the time.
At the time, I had no idea that I was still being affected from past experiences until I did this….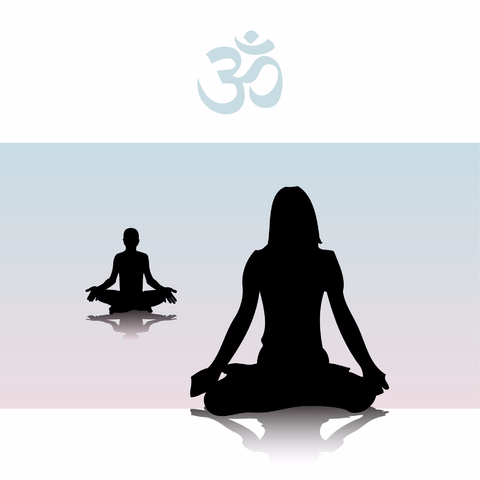 Quieted my mind and listened through meditation. 
When I first began meditating at age 20yrs old, I had a flood of negative feelings, thoughts and images arise to my consciousness.  It was quite scary and intimidating at first.  
But, I quickly learned an EXERCISE (listen to it below) that was centred around focusing on loving myself and other people. 
This powerful exercise helped me process the painful experiences, so I could finally overcome the pain they were causing me. 
It helped me to realize that I needed to forgive the people that hurt me and send love to them (including myself). 
All the negative feelings I was creating on a day to day basis were creating so much tension in my body that they were continually creating a toxic state for myself. 
As a result the physical, mental and emotional symptoms quickly resolved.
Clearing the stress in my mind also enhanced my intuition because it was no longer being blocked by stress and negativity.
When I decided to stop and observe, rather than reacted to every thought and feeling I experienced, it allowed me to create change.
Looking back at it now I find it amazing how simple it was to process the old emotional pain when I decided to let love in and let go. 
If you are anything like I was, the following Loving Kindness Exercise may be one of the most important things you do for your healing and moving forward with your life.    
| | |
| --- | --- |
| 5 Things to Make 2019 Great! | Monday, January 7, 2019 |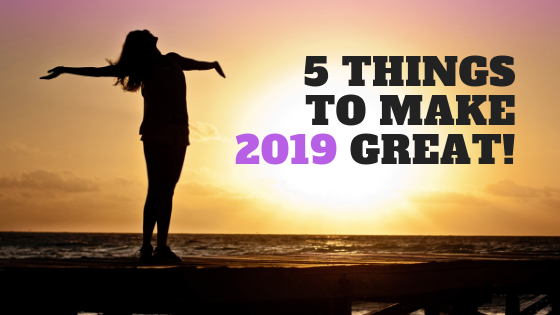 Greatness doesn't happen overnight, it's created through regular consistent investment of your time and energy. 
You're already putting your energy into things, why not direct your time and energy into things that help you to thrive.
Below I share 5 things I have been doing to help me increase my health and happiness and I know you will benefit from them too!
5 Things to Make 2019 Great
1. Exercise for 1hr daily. 
If you want to take your health to the next level exercise is the way to do it.  I have been working out, lifting weights and swimming 3-4 days per week for 2 months.  In that short amount of time I have built up more muscle mass, am physically stronger, improved my endurance and energy level, feel less stressed, and haven't gotten a sick (in the most notorious time of year to get sick).  
On top of all that, I walk 1-2 hrs per day with my dogs.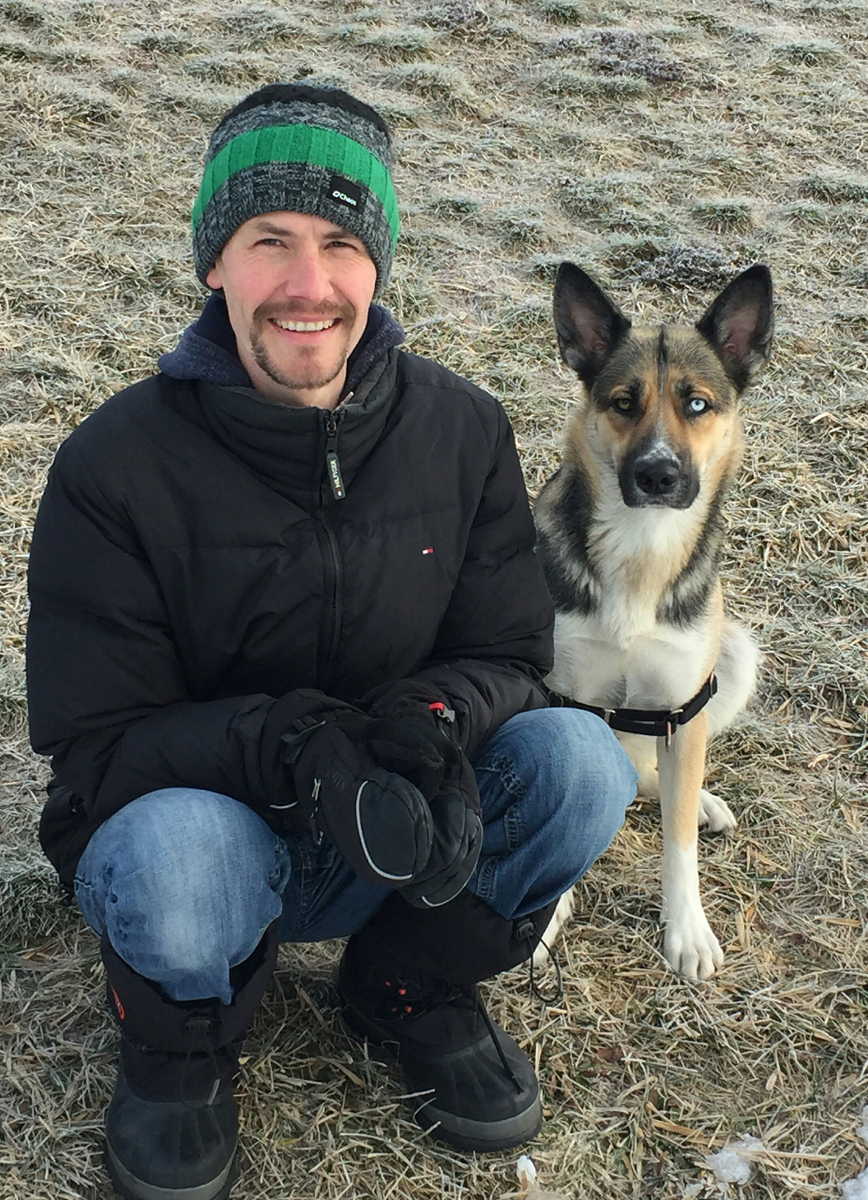 There are so many benefits to exercise like:
Stronger lungs = more oxygen to your muscles and brain = more energy.
Protection from flus and colds.  Exercise increases immunoglobulins, which are proteins that help bolster your immune system and ward off infection.
Mental calmness - Mood-enhancing chemicals, like serotonin, dopamine, and norepinephrine, flood your brain for a couple of hours post-exercise and for up to a day if you've competed in an endurance event, like a marathon. Stress? What stress?
Healthy weight - You're blasting calories, even at rest. "For every 100 calories you burn during your workout, you can expect to burn 15 calories after," Example, If you went on a three-mile run, you would torch about 300 calories, which could mean zapping an extra 45 later.
Healthy Heart – After every sweat session you lower your blood pressure for up to 16hrs.
Risk of diabetes goes down - The more you work out, the greater your sensitivity to insulin. That, in turn, lowers your blood sugar levels, reducing your risk of type 2 diabetes.
Physically stronger – regular exercise strengthens your muscles, bones and organs, helping to prevent weakness as you age.
Anti-aging – Fitness buffs have more telomeres. The DNA that bookends our chromosomes and protects them from damage, which can slow the aging process, studies show.
Melt away fat – After 4 weeks of regular exercise, your body ditches flab and gains muscle.  Overweight people who took part in a four-week program of moderate aerobic exercise in an Australian study reduced ab fat by 12%.  Wow, that's fantastic!
2. Love yourself every day!
I have been focusing on loving myself unconditionally for the last 6yrs.
The benefits I have gained from this are:
Less stress
Attracted more friends into my life
Developed healthier relationship with family and friends.
Heal faster physically
Feel more optimistic about life.
The trick to loving yourself is to tell yourself, "I love myself unconditionally," and allow yourself to feel the how you react to that statement.
Allow yourself to fully embrace the feelings created by loving yourself unconditionally.
The next thing, I recommend you do is ask yourself, "What do I want to do today that will help me love myself even more?"
Ask yourself this question in a quiet & calm place and listen to the answer your body gives back to you.
3. Set a goal of something you really want to do for yourself? 
This could be a trip, get into better shape and health, learn a new skill or make a new friend.  
This is not limited to one goal, set as many as you would like, but remember to take action to make them happen.
4. Go somewhere you have never been before.
This helps you get out of routine, your comfort zone and realize there's more to life than what is going on in your world.
I know when I go somewhere I haven't been before I experience a lot of unexpected happiness. This is due to growing and learning new things, which stimulates serotonin production.
5. Meditate on a daily basis.
Meditation is amazing at showing you where you could be limiting yourself.  Limits create stagnation and stagnation is the root of all imbalances: mental, emotional, spiritual and physical.
Therefore, by meditating you have the ability to make the unconscious conscious and see how you are affecting yourself and make the changes needed to live a fulfilling life.
To help align with the happier and healthier version of yourself I have created the Meditation Removing Restrictions for you.
| | |
| --- | --- |
| How to Align Yourself With Who You Really Are | Monday, March 20, 2017 |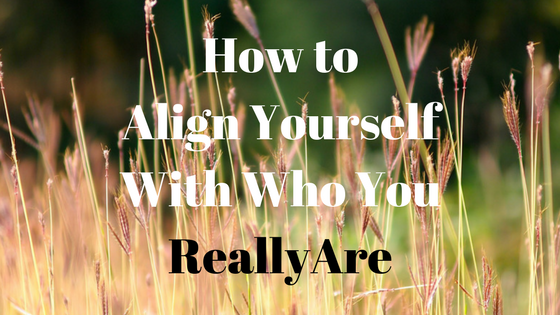 Do you feel out of balance, unhappy, sad or depressed?  Or even worse are you struggling with a chronic health problem?
Do you ever wonder how you got this way?
Well, let me tell you how I see these problems manifest.... 
They are the result of being out of touch or alignment with who you truly are.  Regular reinforcement of being fearful of not trusting your gut feelings, desires and passions have created a life that you don't like.   
This is because you haven't developed yourself in the way that you want to be.  Instead you are acting like someone other than your natural self.  You are an accumulation of stress, insecurities, resistance, etc. resulting in your current state of being.    
Why would you ever do something like that?
Actually, it's extremely common due to the society we live in, and the other reason for it is a lack of being taught how to get in touch with who you are. 
Think about it from day one of your birth you are born into a world where people all around you are working a job that they don't like, think they must dress a certain way because they saw it on a magazine, tv or the internet.  So, you are being bombarded with people and their feelings and attitudes of being unhappy with not being themselves.
But, the biggest influence on you is your parents, siblings or whoever you grow up around.  Everything they say you take as truth and very rarely are you taught to think for yourself and choose what you want to do.  Instead you were forced to be like someone else, to fit in to prevent them from feeling embarrassed and to do things you really didn't want to do or have no interest in.  Many times, what ends up happening is, people just think that this is the way life is and give up on their hopes and dreams.
No wonder it is so easy to get out of alignment with who you are.
But, listen it's not too late, you still have a chance to get in touch with who you are and your needs. 
Reconnect With Yourself
To do this you must be willing to put total trust in yourself….  Are you ready to do that?
Some people aren't because of old hang ups in their mind that interfere with trusting themselves.
If you are one of these people, here are some important questions to ask yourself:
Am I willing to trust myself? Yes or No
Am I willing to learn how to trust myself? Yes or No
Can I move forward from this point in my life? Yes or No
To get a Yes or No answer from these questions, close your eyes and ask each question.  Make a note of the answers you receive.  You may receive the word Yes or No, or you may get a feeling for your answer.  A Yes feeling is calming while a No answer is tensing. 
If you received a No to any of these questions you will likely require assistance to remove what is inhibiting you from moving into a place of trusting yourself.  This can be a variety of things, such as insecurities, which were made up at some point in your life, but through reinforcing them, they have grown and now hold a lot of power over you.
Your blockages to trusting yourself can be resolved in one on one Sessions with me. 
Sign Up for Distance Healing Session
If you received Yes to the questions then, you can move forward with trusting yourself. 
The next step into trusting yourself is asking yourself, "what do I need to do to achieve… name a specific goal you have."  It may be overcoming an illness, relationship issue, financial issue, etc. 
It is best to close your eye when you ask this question and be somewhere quiet and peaceful.  Have a pen and paper handy, so you can write notes.  There may be several steps you need to take to achieve your goal.  Make sure to ask yourself if there are steps you need to take. 
There you go.  Now it is up to you to follow the answer you received. 
When you follow the answers, you received, it helps to solidify that you do trust yourself and the process then gets easier and more comfortable every time you do it.
Leave a comment below about your experiencing in trusting yourself or any challenges you may have with trusting yourself.
If you feel stuck in this area and would like help, we can work one on one to overcome your challenges that are inhibiting you.
Sign up for Distance Healing Session
Be well & Trust,
Love
Adam Fulmore
Intuitive Energy Healer
| | |
| --- | --- |
| The Most Important Thing I Did To Facilitate My Healing! | Tuesday, March 14, 2017 |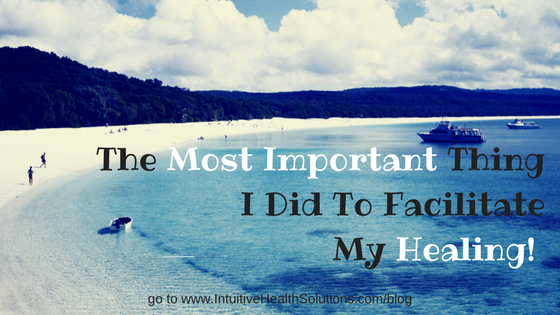 One of the things that came up for me on my journey to wellness was a lot of fear in trusting new things. 
Would this new treatment make me better or worse? 
Could I handle the changes if they were not favourable? 
Did this person really know what they were doing to treat me properly?
What I didn't realize was this way of thinking was the wrong approach entirely.  I was living in fight or flight.  I was living in a fear-based mindset.  I expected the worst, so I would not have the rug pulled out from under me.
With every new treatment I had oodles of hope, but deep down I was scared of the outcome.  At a core level I didn't think it would work.
This way of thinking never brought me the right therapies or the right environment for healing.  All it brought me was more fear, more pain and even more of what I didn't want in my life….  STRESS!
Did you know that this type of negative thinking, also called 'worse case scenario thinking' is seen and felt as stress to the body?
Stress is not something you want to be dancing with on a daily basis.  Chronic stress will NEVER open you up to Health and Healing.  It actually creates the opposite effect.  
It took me a long time to realize that I was blocking my own healing by the way I was thinking. 
I was causing myself stress!
Stress and Healing
The funny thing about stress is that people often do not even realize that they are stressed!
I didn't. 
I was happy with my career, my family life, my marriage, my life seemed flawless at the time!
So, if someone asked me if I was stressed, I would have said no.  I loved my life.
I had no idea that my own thoughts, my innermost darkest thoughts, that played around in my mind day after day could be causing so much turmoil for my body.
I was a 'worst-case scenario thinker.' 
Even worse than that, I was hard on myself.  I didn't except myself for what I was.  I didn't love every inch of myself.  Instead, I judged myself everyday. 
When constantly thinking that the other shoe is going to drop, or wishing for something better than what's there, it causes a huge amount of stress to the body.
I found that De-Stressing and checking in with myself everyday was paramount for my healing.
4 Simple De-stressing Techniques for Self-Healing.
1. Check Your Thoughts – If you are prone to worry and fortune telling about the outcome of your health and future, there are simple techniques.  I found that when I had a fearful thought or worry, I stopped and asked myself, "I am 100 percent sure that what I am thinking is true?"  
If the answer is "no," I let it go.  Unless you are sure of the outcome, don't give it energy.  I have also found that asking myself, "Will this matter tomorrow?" Is just as important. 
If what you are worrying about will not matter tomorrow, what is the point about stressing about it?  Be sure that what you are giving your energy to is worth it!
2. Meditate and Deep Breathing – Meditation and inner reflection is really important for self-healing.  Your body has all of the answers that you need when it comes to healing.  Taking the time to get quiet with yourself to ask your body why you are having a certain problem is important.  With practice you will hear your inner voice and it will 'no doubt' guide you to healing.  So don't forget to ask!
Deep Breathing is just as important   A deep breathe lets your body know that you are relaxed and there's nothing to worry about.  It also engages your parasympathetic healing response.  This is the opposite of your stress response.  Because stress is the number one cause of most health issues, deep breathing is essential.
3. Positive Reinforcement – It does a body no good to think judgemental or hurtful thoughts towards one's self.  It is important to stop negative self -sabotaging thoughts in their tracks and reinforce it with a positive statement.  This tells your brain that you are not stressed and everything is ok.

4. Do Something Joyful – Most people can get really caught up in their health issues.  It can bring about melancholy, depression and even anger.  It is important to counter act those feelings with joy. 
Did you know that laughter heals? Or that a smile, even if faked can release feel good hormones in your body.  Feel good hormones are what you need to heal.  Watch a comedy, do laughter yoga, smell some flowers, call a good friend, or simply think about something that brought you joy (really visualize it).
These are just a few techniques to get your started.  Doing them on a daily basis will help to increase your vibration, keep your body out of stress, and keep your moods positive.  It can even heal.  When your vibrating at a higher frequency, you attract all that you need to be well.
| | |
| --- | --- |
| Can YOU Self Heal? Find Out How I did it. | Monday, February 27, 2017 |
Have you ever wondered if SELF HEALING was possible for YOU?  
Perhaps you have read stories of miraculous healings in other people.  
I too wondered the same thing when my life turned upside down.  I was doing great.  I was eating all the right foods, exercising, loving my children, had a loving husband, but I learned that wasn't enough. 
One day suddenly out of nowhere I found myself in the 'dark night of the soul', or a very tomultuous health storm.  I was crippled with head to toe pain, burning, shaking, tremors and crippled posture.  I could barely get out of bed, let alone take care of my kids.  Doctor's told me I was normal and there was nothing wrong with me.  I had lost all hope.  
I didn't believe healing could happen to me, that is until I decided to take my power back.  Until I decided to take healing into my own hands.  
Find out what I did to heal my body in video below......  and what you can do to!
You are more powerful than you could ever imagine and if I can do it, so can you!
Self Healing Video
| | |
| --- | --- |
| How to Transmute Emotions! | Tuesday, January 10, 2017 |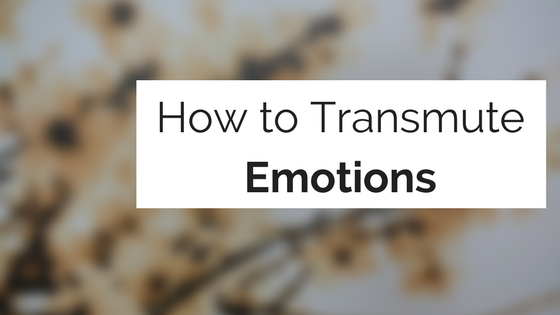 Don't let negative emotions stop you from healing. 
Did you know that negative emotions like anger, fear and hatred work against you if you are trying to heal?
They stop you from healing because they inhibit you from feeling love and LOVE HEALS.
Dr. Bernie Siegel explains the connection between love and health by saying that when you do not love your life your body suffers.  It's the 'good girl' who gets breast cancer.  She's the one who takes care of others needs and desires at the expense of her own.
The 'good girl' may see love as conforming.  Of course, there are times that conforming is in your best interest. But conforming for love's sake stifles creativity and makes it impossible to live an authentic life. This creates stress and chronic stress leads to illness.
People often feel this stress on Monday - the most common day for suicide, heart attacks and illness.
Dean Shrock, PhD, author of "Why Love Heals" discovered scientific proof that love heals.  Dr. Shrock was a director of Mind-Body Medicine for 40 cancer centers.  He found that his patients lived much longer than those receiving only conventional medical care.
It was not his programs or teachings that made the difference, but the care his patients felt from him.
I wonder what would have happened if his patients learned how to love themselves unconditionally.
Dr. Shrock defines love as an all pervasive energy that flows through everything.  Connecting emotionally and spiritually is the essence of life and health.
He explains that love is oneness.  On a subatomic level, we are all connected. When you experience it, you are resonating with the essence of the universe and who you are. The quantum field flows freely and health is the result. You yourself are source energy.
When you love yourself and accept it from others, you naturally attract healthier relationships, healing, and blessings from the universe.
Very few people are taught this as children or let alone at all.  So, now is your chance to integrate this knowledge.
To make things easier for you I have created a video with an exercise on How to Transmute Emotions that Stop You from Healing.
Watch Video.

In the video you learned how to transmute negative emotions into healthy emotions.  Doing so allows for more unconditional love to flow through you for better and even optimal health
Have questions or comments, write them below.
If you would like to work together to go deeper into transmuting negative emotions into healthy ones sign up for a Distance Healing Session with me.
 Read more about Distance Healing Sessions with Adam
Contributors
Latest Posts
Archive
2023

2022

2021

2020

2019

August

July

June

May

February

January

2018

2017

September

August

March

February

January

2016

December

November

October

September
Tags
Everything
Happy
Relaxing
Outdoors
Healing
Medical Intuition
Emotional healing
stress
De Stress
Anxiety
heart health
fatigue
self-love
unconditional love
energy healing
self healing
Qi Gong