The Balanced Health Membership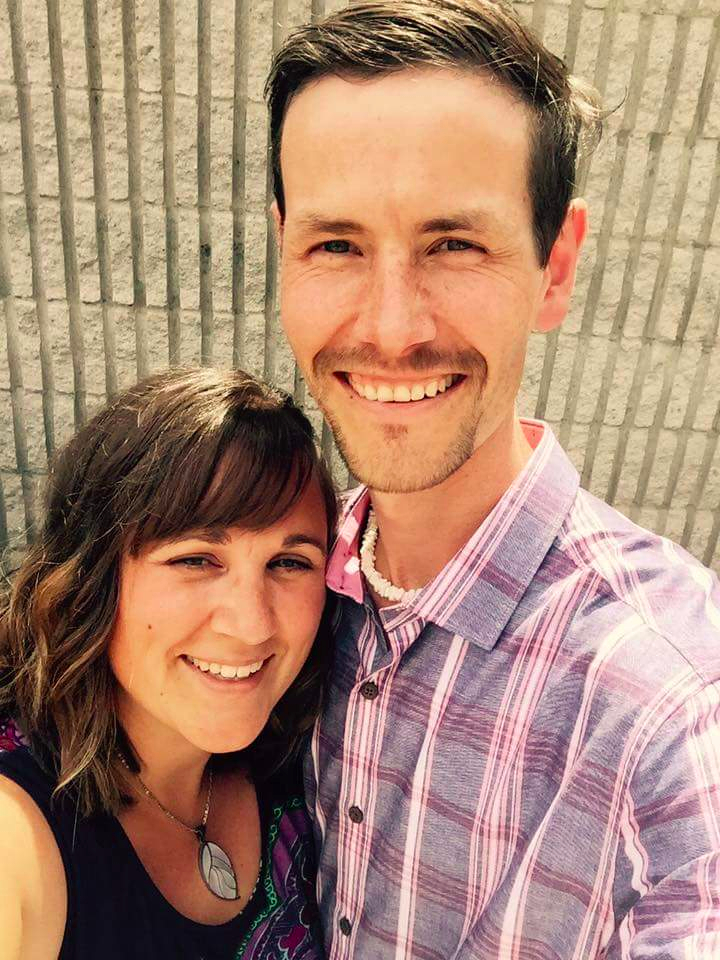 Are you ready to be HEALTHY?

 

We have helped so many people obtain balanced health (including ourselves), when they commit to a healthy lifestyle.

 

But, we know it's easy to get off track.

 

You start off strong.  But eventually find reasons to not take care of yourself, or maybe a stressful situation knocks you off track and you fall back into a harmful pattern that doesn't serve you.

 

We know how easy it is to fall back into unhealthy habits that feed poor health.

 

You want to be healthy!

There's just one problem....

You don't know where to begin.

 

If you ever.....

 

 Feel your health challenges are beyond you?

 Feel too depressed to want to help yourself?

Feel you lack the support to acheive your health goals?

Aren't sure what to eat or what diet to be on?

Confused what supplements to take?

Wonder if anything you are doing is even working?

 

You want to feel healthy and happy, but not sure what to do to achieve it?  And you say, "I wish I had someone to help me?" Well my friend, you don't only have 1 person, but 2 people to help you!

 

We've seen these struggles again and again.  So we've created something that will change your health forever....

 

Let us introduce you to the Balanced Health Membership

 

We created this Membership to make it easy for you to get all your health needs in one place. So you can feel healthy, happy, inspired and connected.

 

Each month we deliver live group healings, medical intuitive readings, intuitive development classes, medical Qi Gong classes, health tutorials and more. You can easily access this material from your computer or mobile device.

 

Every Month

8 or more Group Healings. (valued at $240)
4 or more Intuitive Reading and Q&A sessions. (valued at $240)
Medical Qi Gong class database (valued at $97)
4 or more Intuitive Discovery Classes

 

(valued at $240)
Health Protocols for specific symptoms and conditions. (valued at $1000)
Archived Energy Healing Exercises. (valued at $400)
Recipes. (valued at $60)
Archived Expert Interviews.

All for only $50 US per month!
Where else can you get all this from two people with 20+ years of experience and results??
 

When you have a daily focus on Optimizng your health, it makes it so much easier to heal, be happy and thrive, rather than desiring health, just when you are in crisis.  When you focus on optimizing health you end up preventing health issues and or recover so much faster.

 

The Balanced Health Membership makes it easy and fun to live a healthy life.  Because it give you the tools, confidence and guidence to thrive.  You're never on your own.  The moment you join you become part of a supportive healthy community.   

 

 

 

I'm feeling really good, Adam! Now there's NO pain from the fibroids! I'm so happy! Also, my anxiety is nearly nonexistent. I look forward to checking out the energy medicine exercises.

 

Thanks again! :D 

 

Tui Snider, Azle, Tx, USA

---

 

Keri has extensive medical knowledge and is able to express herself very well.  She has the ability to identify medical issues quickly and has a straightforward approach.    

 

Gwen Shatz, Kelowna, BC, Canada

---

 

A few years ago I was feeling anxious about my health and some health issues, that have been completely resolved. I feel God led me to Adam Fulmore, who popped up on the internet out of nowhere. And performed a long distance healing that resolved a chronic digestive issue. I have experienced other healings, just by association.

 

I am so grateful,

Sonia, USA

 

 

And it gets even better......

 

When you sign up now you get you get full access to Keri Fulmore's 5 module Intuitive Discovery Course.  So you can develop your intuition to gain access to your most presessing questions about health, life choices, love life, finances are more. 

 

 

"It was so easy to connect to my intuition with Keri's guidance. 

 

I have done/experienced hypnosis and I was not able to get all of the answers and messages during hypnosis than I was able to get when listening to my intuition.

 

All you have to do is really listen and ask the right questions (which Keri will help with) and your mind/body/soul will tell you what you need to do in order to heal. I didn't think it would be that easy, but it really is. It's incredible."

 

~ Gabby Wnek

 

 

The Balanced Health Membership combines knowledge, wisdom, intuition and healing needed to guide you to optimal health. You no longer have to go from doctor to doctor looking for answers and wondering if you will ever get better.  Instead, each month we dive into helping you heal, thrive and develop your own intuition, so you have the confidence to create powerful transformation.

 

Who should join the Balanced Health Membership.

 

It doesn't matter if you have worked with us before or are new to holistic healing.  No matter where you are now, the Balanced Health Membership has powerful resourses to help you heal, decrease your stress, develop your intuition to create meaningful and sustainable changes in your life.

 

If you want an easy and fun way to be healthy and thrive - to feel connected, supported and inspired, then the Balanced Health Membership is for you.  

 

 

I know personally I've worked with Keri and Adam for many months now(over 6) and so glad I have. I wouldn't miss it and learned/gained so much.

Love Keri's intuitive insight-she's helped me so much physically on a weekly bases & at a time I got bit by an insect that developed into Cellulitis-that's dangerous or scared me. Boy, would I have been lost without Keri's help- she kept guiding me to what my body needs and it cleared up.

And I did her Intuitive Development courses by itself-not to be missed-I still think about that course and how much I learned to work with my body and still do.

Adam-his energy work and insight. There's not been 1 time working with Adam that I haven't felt the energy healing...and his intuitive insights.I now have a shoulder muscle that's healed after years of a problem and other issues cleared up. Oh, plus Group Healing.

Well, words aren't going to say enough, I feel very fortunate to be part of their program.That's 3 weekly sessions (+Group Healing), very affordable, and lots of information on their website, too.

 

- Boni, U.S.A 

 

 

The Balanced Health Membership is only $50 per month.

 

 

Each month you get 8+ Live Group Healings, where Adam does healing on you and guides you how to heal yourself. 

 

4+ Live Intuitive Discovery Coaching classes with Keri, where she teaches you how to develop your intuition with confidence.
4+ Live Intuitive Reading and Q&A sessions per month.  This would be like you getting a mini medical intuitive reading (from Keri). WOW! 
Join our Private Facebook group and become part of an amazing community.  Connect with other members, ask questions, share your experiences, grow and have fun.

 

Get access to healing protocols for specific symptoms and conditions, healing recipes, energy healing exercises like Medical Qi Gong. 

 

Develop your Intuition with Keri's Intuitive Discovery Course.  Get immediate access to this course and learn to use your intuition to improve your health, ask questions about important life decisions, love life, finances and more.

 

Receive 20% of supplements in our online store.  This benefits is only available for Balanced Health Members.

 

 

Hi Keri and Adam,

 

Thank you for the healing. Mark and I were driving up the Slocan Valley toward Silverton, and I decided to go into meditation while we were driving for 20 minutes during the time you recommended. The energy was intense, and I could definitely feel it combining with the absolute sunny beauty of that particular day. About five minutes prior to the end, I felt this incredible intense vibration penetrating every cell, not only in my body, but the space around me, outside and out to the universe.

 

Thank you to the moon and back for your generous spirit!

 

- Donna Hollman, Nelson, BC, Canada

---

 

Since I've been received group healing, I was able to move myself out of a residential home, and into my own townhouse.

 

The relationship with my daughter which has been distant for years has miraculously shifted...bringing us much closer into the relationship we'd each truly wanted, I've been able to release old traumas and hurt lingering in my mind, and I have moved into a much more loving and accepting relationship with myself.  I ALSO FEEL STRONGER.

 

Slowly, but surely, I am making changes in my life, and find that I am much more able to handle the stresses in my life.

 

Just knowing someone is sending me positive energy, in the midst of what can be chaotic energy here (floods, forest fires, etc.) helps!

 

I HIGHLY RECOMMEND ADAM'S GROUP HEALINGS.

 

Deeply grateful,

 

~ Deirdre, Canada

 

 

Become a Balanced Health Member

 

Choose the Membership subscription that works best for you!

 

                                  
 

Have Additional Questions?

 

Q: What is the Balanced Health Membership?

 

A: The Balanced Health Membership is a very affordable way of working with both Keri and Adam Fulmore to receive healing, intuitive guidance, health protocols ane develop your own healing ability and intuition.  Each month you receive a ton of support, love and content to assist you with all your health needs.  You can connect with Keri, Adam and other members in a supportive Facebook group.  Plus get 20% discounts off supplements.

 

Q: What if I want to cancel my membership?

 

A: Annual Subscription

 

If you selected the annual subscription and decide the Balanced Health Membership isn't for you, you can cancel within first 30 days of purchasing by contacting us at [email protected].   Upon cancellation there will be a $50 administration fee and the rest of the purchase price will be refunded.  Access to the Mentorship Program and Private Facebook group will be suspended.

 

Monthly Subsription

 

If you selected the monthly subscription and decide the Balanced Health Membership isn't for you, you can cancel anytime by contacting [email protected].  Canceling your Membership prevents your payment method from being charged in any future month. For instance, if you cancel anytime in January, you will not be charged in February. You'll continue to be able to access and benefit from the Mentorship Program through the last day of your signup period.

 

Q: Is the Balanced Health Membership for me?

 

A: If you struggle to stay healthy, feel lost or confused to which direction to take to be healthy, happy and develop your intuition.  The Balanced Health Membership will give you the help, healing, support, guidance and structure to optimize your health and intution.  

 

If you don't have the support you need to be healthy and happy, the Balanced Health Membership is a wonderful way to receive it.  The Balanced Health Membership is for anyone that wants to be motivated, consistant and improve their health and intuition.

 

Q: How is the Balanced Health Membership Delivered?

 

A: The live Group Healings and Intuitive Classes are done over Zoom (free online virtual platform) which can be accessed via computer, taplets and other mobile devices as well as a call in number.  The Health Protocols, Intuitive Discovery Course, Recipes, Energy Medicine Exercises and more are accessed in a secure log in area, which you get access to once you sign up.
Q: What is Medical Qi Gong?
A: Medical Qi Gong is an 4000 year old Chinese practice that incorporates gentle exercise, movement, visualization and breathwork.   
The exercises can be done by people young and old and everyone inbetween.
The benefits of Qi Gong are reduced stress, more energy, increased recovery time of illness and injury, improved concentration, focus and coordination, and enhanced intuition.
Q: How much of my time is required each month?

 

A: That's up to you.  You can join Adam or Keri for any of the live healing or classes, read the specific health protocol, recipes, watch and listen to the intuitive discovery course, energy medicine exericses and expert interviews, read the emails and connect in the private Facebook group whenever you want, as often as you want. If you're super busy one week or month, don't sweat it. You can't fall behind as a Balanced Health Member! However, we encourage you to remember: There is a reason you've been called to improve your health, happiness and intuition. The awesome thing about the Balanced Health Mentorship Program is that it makes it really easy to stay on track and live a healthy life. When you commit to improving yourself, you'll find that time expands!

 

Q: What if I can't make it to one of live Group Healing with Adam Fulmore?

 

A: Adam included all members in the Group Healings whether you join him live or not.  He energetically connects with everyone to direct healing energy to them.  Group healings are recorded and sent to members via email and shared in the Private Facebook group.     

 

Q: What if I can't make it to one of Keri Fulmore's live Intuitive Coaching Classes?

 

A: Prior to each class you have the opportunity to email Keri any questions you may want answered.  She will then answer your questions during the live class and you can listen to them when recording is emailed to you or in Private Facebook group.

 

Q: Is the Balanced Health Membership right for me if I am really sick or unwell?

 

A: Yes!  The Balanced Health Membership is for anyone that wants to be healthy and happiness.  All you need to start is the desire to be change and be healthy.  The Balanced Health Membership gives you healing, structure, support, inspiration and community as you begin your journey. In fact, it's an awesome place to start because we address the physical, mental, emotional and spiritual aspects of health and healing. Instead of going in a million directions and feeling overwhelmed, you can lean on our guidance and start your healing with clarity!