| | |
| --- | --- |
| Connect With Your Heart | Monday, November 6, 2023 |
Join me in this Guided Healing Meditation to Connect with your Heart. 
In this guided meditation I take in on an intuitive journey to see what lies within your heart.   
I use this meditation when I need answers about making important decisions and to bring in new information into my consciousness to support positive change.    
So, if there are questions you need answers to, relationships you need healing with, set aside 24mins to connect with your heart.
| | |
| --- | --- |
| Super Charge Your Energy | Wednesday, October 25, 2023 |
| | |
| --- | --- |
| How to Increase Your Life Force for FREE | Wednesday, November 18, 2020 |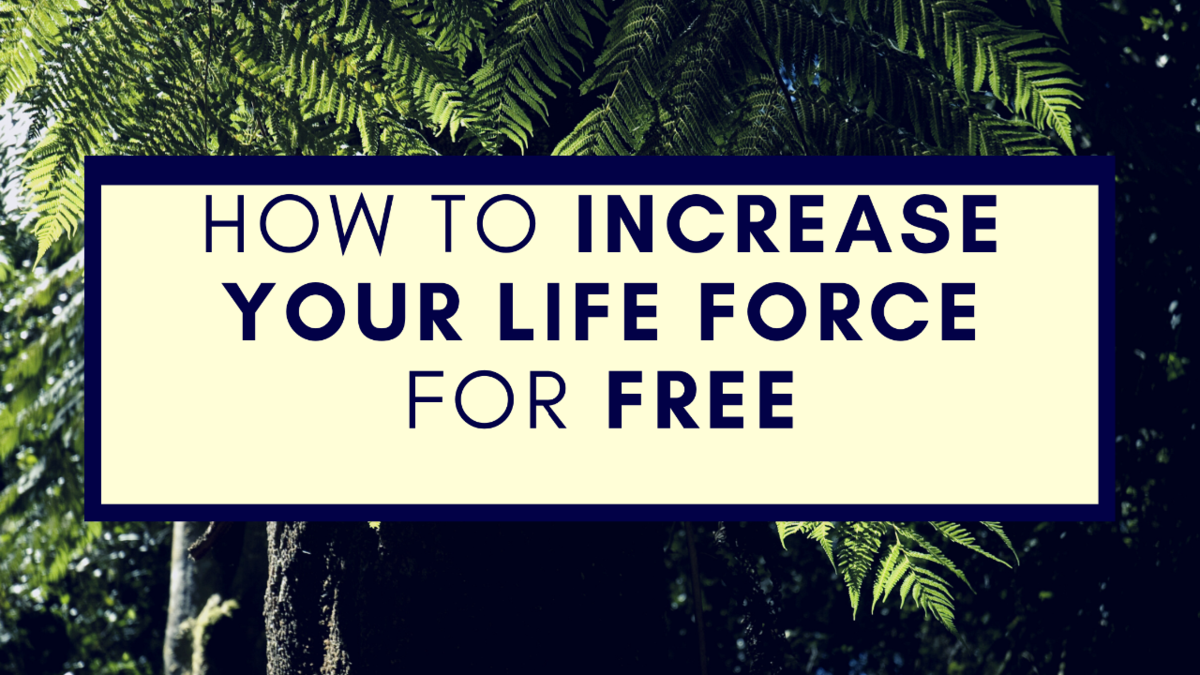 This is something I have been doing for many years and I feel that it has been a huge factor in my development and nourishing of my healing abilities, along with the maintenance of my own health.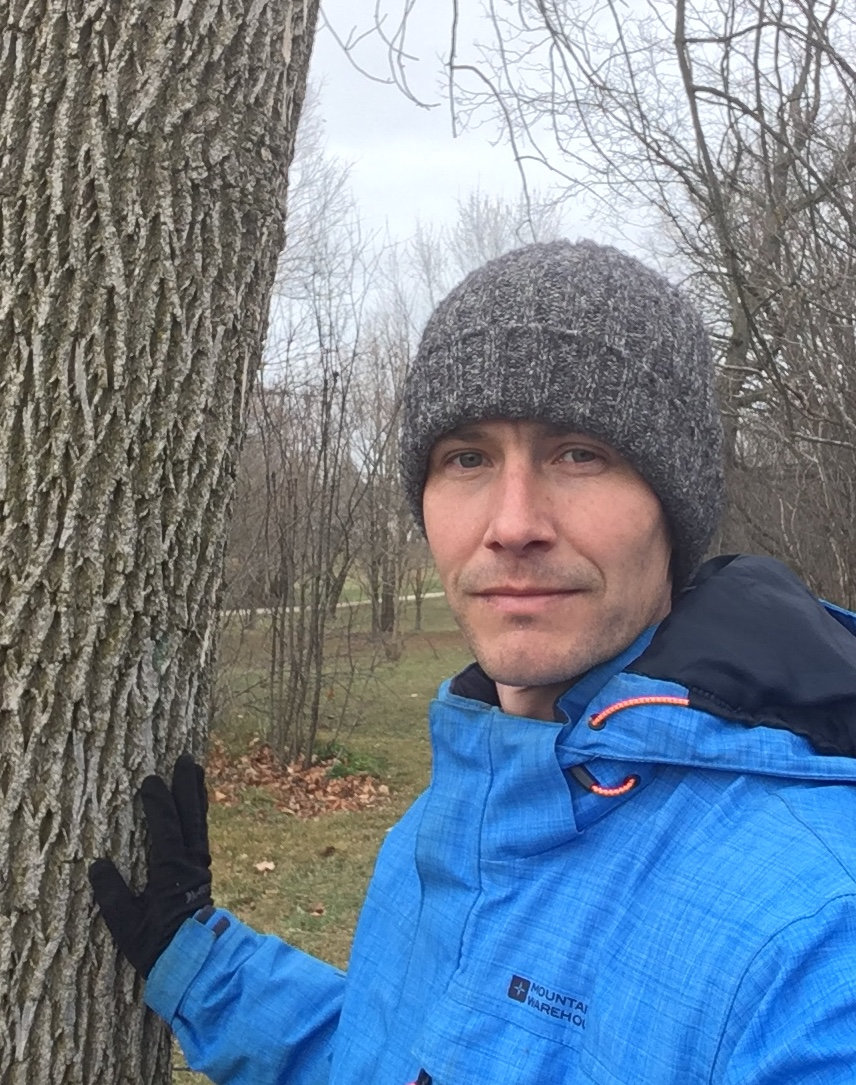 What I am referring to is Meditating with a Tree. 
You know that feeling when you go for a walk or spend time in a forest; how relaxed and balanced you feel during and after.
That is because you are taking in some of the healing energies available to you.  So, what if you took the time to place your hands on a healthy tree and allowed yourself to feel the energy that it wants to share with you on an even deeper level?
This is what I do.  More specifically, I ask if the tree has a message for me, if it has a healing for me and if it has anything it wants to share with me.
You see trees have spirits too, they are alive, and they communicate through frequency.  Once you attune to the frequency you can understand their language. But that is for another conversation. 
If you want to increase your life force, as in help your body be and feel healthier, heal faster from illnesses and injuries, become more adaptable to stress, increase your intuition and simple become more resilient I recommend doing this simple of act of Meditating with a Tree.
The act of Meditating with Trees has a long history and there are many great people throughout history that proclaimed they gained healing power and enlightenment via meditating with a tree.
Two specific people are Buddha and Jesus Christ. 
How I Meditate with a TREE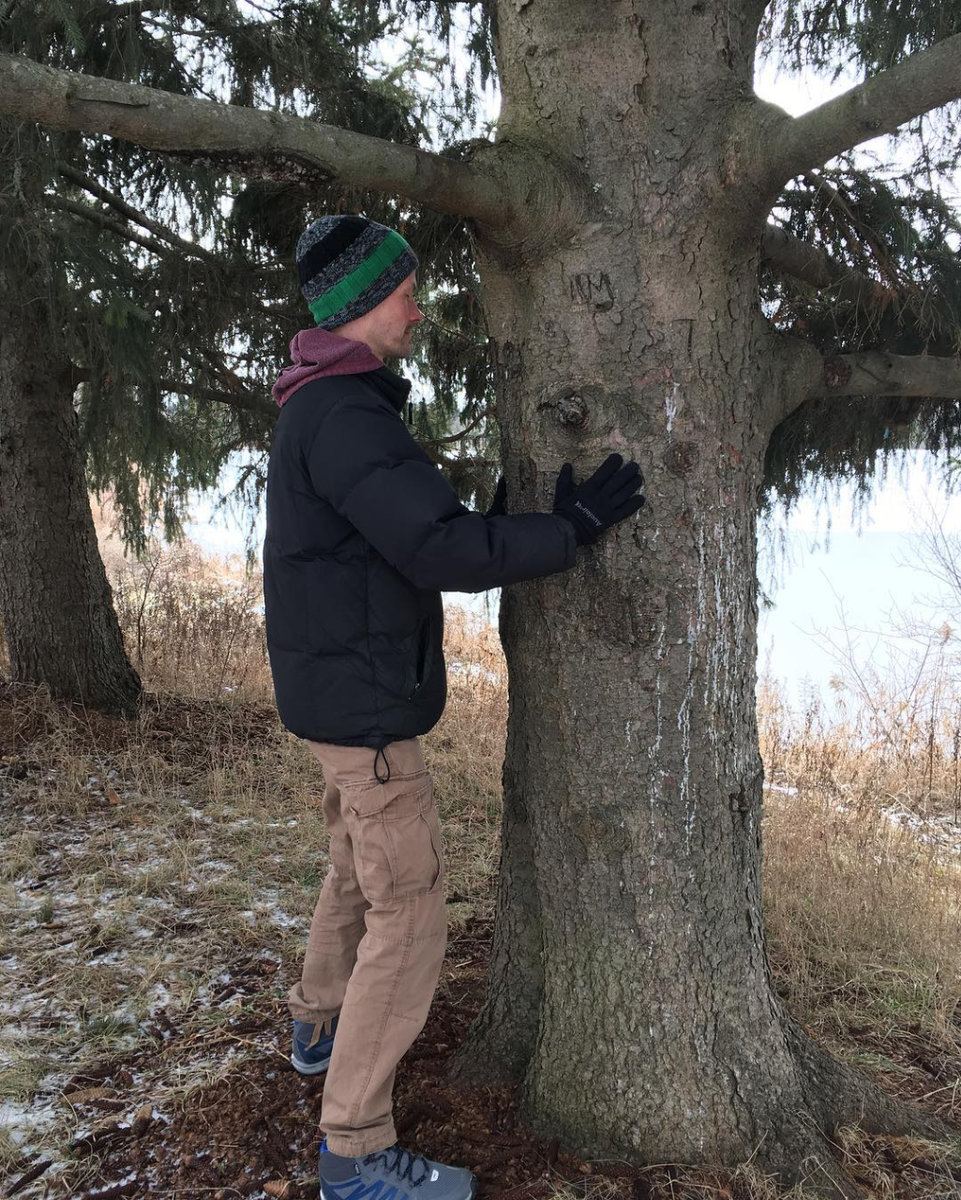 The way I meditate with a tree is I look for a strong healthy tree somewhere where I will not be disturbed (this can even be in your own yard).  I stand in front of it placing my hands on the trunk in a comfortable location with my eyes closed.  I breath naturally and allow myself to feel the energy of the tree. 
The more you do this the more sensitive you become to the subtle energy of the tree. 
If you have never done this before I recommend using the same tree daily to develop a relationship with it.  You will be amazed that overtime you will feel the love from that tree before you even touch it because it will be projecting to you when you are close by and even from further distances. 
To help deepen your relationship with the tree ask it questions like the ones I wrote above.  Along with asking it, "is there anything I can do for you?"  Trees love it when you give back to them.  This can be as simple of projecting love to them or visualizing them healthy. 
If you are hearing for the first time, it might sound strange.  But, think about it, you have nothing to lose.  If anything, you have much to gain. 
I'd love to hear from you.  Let me know if you have ever meditated with a tree and what your experience was like?
| | |
| --- | --- |
| What I learned During my 14-Day Self-Isolation with my Family. | Wednesday, April 8, 2020 |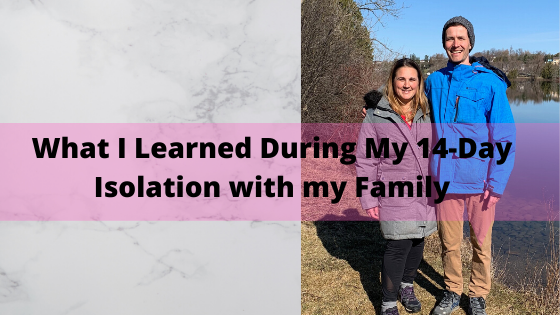 Firstly, I want to mention that as soon as Keri and I found out we were exposed to suspected Covid-19 cases, we went into self-isolation.  5 days later it was confirmed that the people we were exposed to tested positive.
We were lucky that the doctor that exposed us reached out to let us know, so we could begin taking the precautions.   
During our 14-day family isolation, I realized even more how grateful I am to have such an amazing intuitive knowledgeable wife (Keri).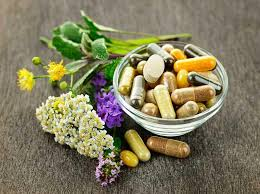 Before our exposure we began stocking up on specific immune boosting supplements in case we needed them.  Plus, we already had several high-quality essential oils in our house, which are also great for supporting immunity. 
Keri has over 20yrs of training and education in natural medicine, which include a diploma in Traditional Chinese Medicine (TCM), practitioner in Functional Medicine and studying to be a Dr. of Natural Medicine. So she knew the what we needed to be taking, plus therapeutic doses we needed.
I learned how efficient my immune system is.  Out of all 4 of us (Keri and my 2 daughters) I had the least of the symptoms.  We were all taking the same supplements and essential oils, but the main difference with me is I do specific energy healing techniques daily that boost my ability to heal faster and clear stress.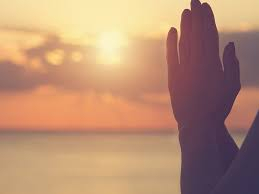 I learned that I have a very supportive community both online and in person.  We had many people praying for us, along with buying us groceries and checking in on us daily to make sure we were ok. 
Thank you, if you were one of those people. 
Lastly, what I learned is I would like to move onto a big piece of property to be able to still go outside, get fresh air, sunshine and connect with nature during times like this because it is really important for my physical, mental, emotional and spiritual health. 
How about you, I know your situation is different than mine.  Is there anything that you've learned about yourself during this Covid-19 pandemic?
I'd love to hear. Comment below.
P.S if you want to take part in a Group Healing for boosting your immune system, ability to heal and clearing stress click here.  
Every Friday at 12pm Keri and I are facilitating an Energy Healing and sharing what we did to overcome Covid-19.
| | |
| --- | --- |
| I was Exposed to Covid-19 | Thursday, April 2, 2020 |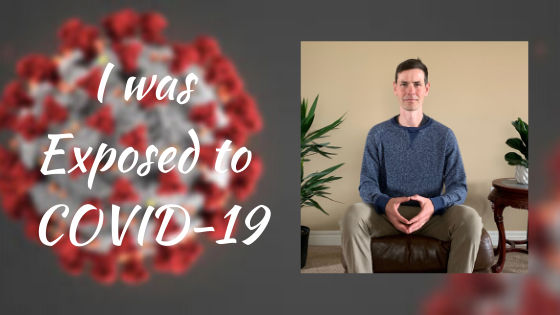 My family and I were exposed to Covid-19 on March 24.  First of all I want to let you know we are all doing good.  
We have all experienced some minor symptoms that have come and gone like sore throat, mild coughing, loss of sense of smell temporary and headaches.  Thankfully no breathing troubles or fevers.
I know we will overcome this because we have strong immune systems from eating well and we are taking specific supplements and essential oils that are supporting are immunity during this time.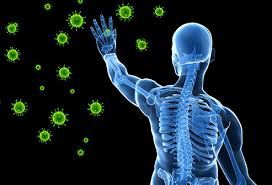 One thing Keri and I made sure to do when we first heard about Covid-19 was to make sure we had the supplements and essential oils in our house we needed in case we did get exposed.  
Another thing I do everyday is to make sure that I am connecting with the energy of unconditional love everyday.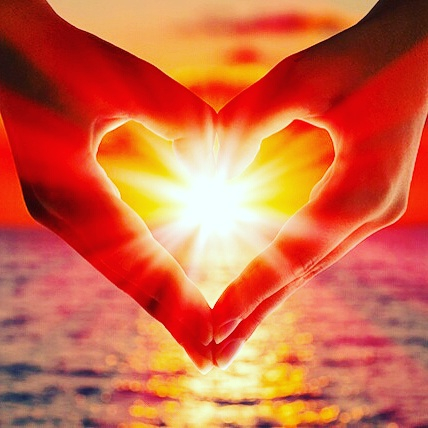 Unconditional love boosts immunity, promotes healing and clears stress.  Something that is very important with all the fear and scarcity right now. 
Information is power my friend and I want to let you know that Keri (my wife) and I are sharing everything we are doing in specific details and why we are doing it to optimize our health during Covid-19 and our recent exposure. 
If you are a person that falls into the high risk group, then this information is particularly important to you. 
High Risk Group Includes:
Age 65 years and up
High blood pressure
Cardiovascular issues
Chronic lung disease or moderate to severe asthma
Obesity
Diabetes
Liver disease
Kidney disease
Immunocompromised: including cancer treatment, smoking, bone marrow or organ transplantation, immune deficiencies, poorly controlled HIV or AIDS, and prolonged use of corticosteroids and other immune weakening medications.
If you would like to find out what we are doing, along with take part in a Group Healing to boost your immunity, ability to heal and clear stress, fear, anger, worry, sadness to help bring you back to a state of balance check here.
| | |
| --- | --- |
| How Does Distance Energy Healing Work | Friday, August 2, 2019 |
There are 4 steps for Distance Energy Healing
1. Connect with the person energetically.
2. Ask what is going on with the person.  Example of a question is, "What is the root cause of the person's pain?"
3. Listen.  Using my intuitive abilities I listen, feel, see or know the answer to their symptoms.
4. Heal. Once I know the root cause, I ask what the person needs in order to heal from their symptoms. 
Often the person needs a specific high vibrating frequency like Unconditional Love to heal.  So, I direct that frequency to the person to promote healing and repair.
| | |
| --- | --- |
| Herbal Hacks to Boost Your Intuition | Friday, June 21, 2019 |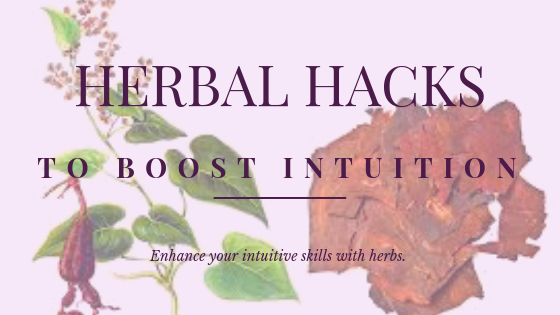 In order to have the best intuition you need to have a vital mind and body.
Many people tell me they don't trust their intuition or think it is unreliable.   What I find with these people is their vitality is low.
The reason for this, is because their minds and bodies are clogged up with toxins and lacking certain nutrients to perform on a consistent basis.
You can enhance your intuition with herbs whether you are just starting out using your intuition or you have been using it for a while. 
I know this to be true, because I did it. 
There are two herbs that work together synergistically to feed and nourish your intuition.  I'm talking about Fo-ti (He Shou Wu) and Gotu Kola.
Together these herbs bring together one of the most important Traditional Chinese Medicine rejuvenates with one of the most important Indian (Ayurveda) herbs.
Both are used to counter the effects of aging and revitalize the mind and body.
Fo-ti for building and rebuilding tissues
Gotu Kola for revitalizing the mind.
Why do these Herbs Enhance Intuition?
Fo-ti
Fo-ti enhances intuition because it builds up the physical life force of the body. 
It builds blood and sperm and makes the ova more vital.  Thus, considered to be a primary fertility-enhancing herb.  It strengthens the muscles, tendons, ligaments and bones. It strengthens the kidneys, liver and nervous system and prevents premature aging.  It's a famous herb for restoring head hair from grey to its natural color. 
Research has demonstrated that Fo-ti can greatly increase superoxide dismutase (SOD) activity.  SOD is a powerful natural antioxidant and free-radical scavenger that has powerful anti-aging properties.  Fo-ti also inhibits beta-monoamine oxidase.
Gotu Kola
Gotu Kola enhances intuition revitalizing the nerves and brain cells.
Gotu Kola is used for increasing intelligence, longevity, memory and decreasing senility and aging.  It fortifies the immune system, both cleansing and feeding it and strengthens the adrenal glands.  At the same time, it is a powerful blood purifier for chronic skin conditions like eczema and psoriasis.
It's considered one of the most spiritual of all herbs.  Used by yogis as food for meditation.  It awakens the crown chakra and helps balance the right and left hemispheres of the brain.
How to Ingest Fo-ti & Gotu Kola?
As a decoction (tea) I recommend taking these herbs together in equal portion and adding a little bit of fennel to assist with digestion and assimilation.
Another way to take these herbs is via tincture (alcohol extraction) in equal portions. 
Interested in learning about other foods, supplements and techniques to enhance your intuition and life force?
Check out the Intuitive Energy Healing Course, where Keri and I will be teaching all about it.
| | |
| --- | --- |
| Why I do Qi Gong | Tuesday, June 11, 2019 |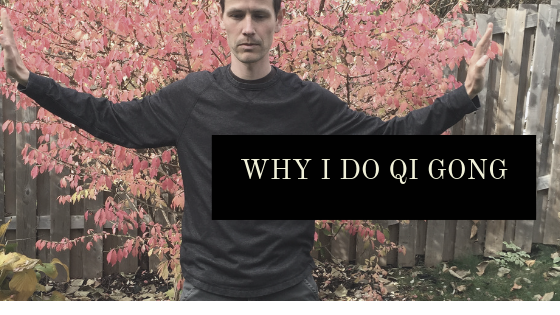 "If you want to be healthy and live a 100 years, do qigong." ~ Dr. Oz
In China they have known this fact for 1000s of years.  Qi Gong is the foundation from where all Traditional Chinese Medicine originates.  It is well known for its health and longevity promoting benefits. 
What is Qi Gong?
Qi Gong is a holistic system of coordinated body posture and movement, breathing, and meditation used for the purposes of health, spirituality, and martial arts training. Qi Gong is traditionally viewed as a practice to cultivate and balance qi (energy/life force).
Qi Gong practice typically involves moving meditation, coordinating slow flowing movement, deep rhythmic breathing, and calm meditative state of mind. Qi Gong is now practiced throughout China and worldwide for recreation, exercise and relaxation, preventive medicine and self-healing, alternative medicine, meditation and self-cultivation, and training for martial arts.
Cool Fact about Qi Gong
There are both medicine-less and regular hospital in China where Qi Gong is practiced to restore health to the sick for even issues like cancer.    
But Qi Gong is not only practiced by the sick, it's a way of life for many (including myself). 
I've been practicing Qi Gong for over 20yrs and I've experienced many benefits and seen other benefit in the following ways:

Pain reduction
Emotional stress relief
Faster recovery time from illness and injuries
Improved concentration and focus
Intuitive and psychic development
Increased energy levels
Regulate blood pressure
Improve coordination and balance
These benefits are all possible because Qi Gong exercises help to declutter your personal energy which gets altered by negative thinking, stress, poor food choices, toxins, electro-magnetic frequencies (EMF) and more. 
When your energy is flowing smoothly, then your blood flows smoothly and nourishes your cells, tissues, organs, glands, etc. efficiently.  Thus, helping to strengthen your body. 
Where can you learn Qi Gong?
1. Look for an instructor in your local area.
2. I teach weekly classes in the Balanced Health Membership.  Each class is recorded, so members can practice exercises several times to master them. 
| | |
| --- | --- |
| What's Causing Hypothyroidism? | Wednesday, May 29, 2019 |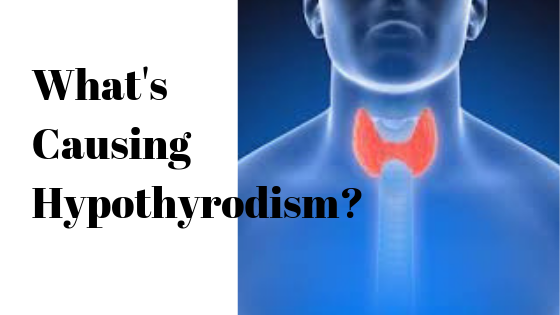 Levothyroxine (generic for Synthroid) is one of the most prescribed medications in North America and it's for Hypothyroidism (underactive thyroid). 
Underactive thyroids appear to be an epidemic, but why are they so prevalent?
Let's first get clear what a healthy thyroid does. 
Your thyroid produces hormones to regulate metabolism, healthy growth and development of your body.
On an energetic level your thyroid creates balance within yourself that creates a sense of calmness and shields/protects your body from negative energy like other people's negative influence.    
So, what's going on….  Why do so many people have an underactive thyroid?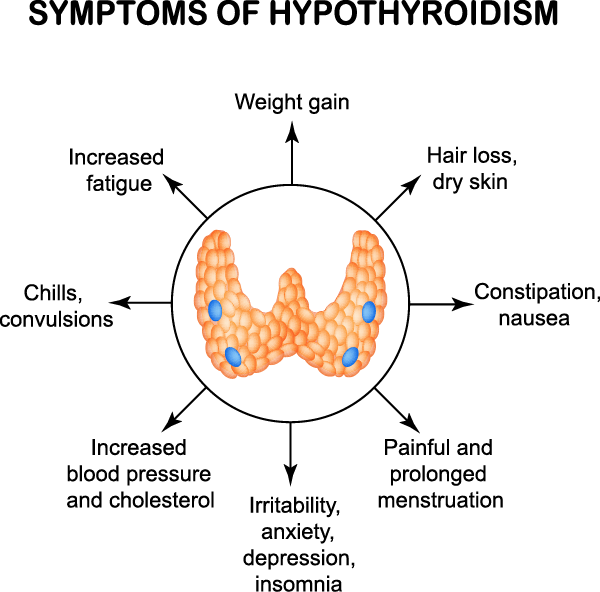 On a physical level the thyroid becomes imbalanced from:
Consuming too many foods and substances that create disharmony in the body.  These are things like excess animal protein (meat and dairy), rancid oils (found in processed foods, many restaurants, etc.), refined sugars and fluorinated water.
Toxic exposure to things like heavy metals, pesticides, herbicides and insecticides.
Radiation exposure.
On an energetic level I find people's thyroids become out of balance via:
Not being true and trusting oneself on an ongoing basis.
Think low of oneself
Lack confidence in one's decisions.
When one's brain overpower our heart to make the right choice due to fear, worry, sadness, anger, past trauma, etc.
Not Understanding that one's voice matters.
Not taking care of one's health.
Lacking healthy habits.  I.E. diet, exercise & sleep.
Not trusting one's gut feelings.
Not speaking one's truth.
How do you prevent developing hypothyroidism or heal from it?
The strategy for prevention and healing on the physical level are different.  But, on the energetic level there are many similarities.  Those being:
Accept yourself for who you are.
Focus on what you are good at and what makes you happy….  This naturally boosts confidence.
Trust your gut feelings.
Speak your truth.
Make a point to do something each day that nourishes yourself.  Ex. Eating a healthy meal, telling yourself, "I love myself unconditionally," going for a walk in the nature, etc.
Preventing Hypothyroidism:
Adequate exercise.
Healthy eating.
Proper sleep.
Cleansing to prevent toxicity build up.
Healing from Hypothyroidism:
Discovering the root cause of hypothyroidism.
Taking the right supplements to support healing.
Detoxification to clear toxins and inflammation from the body.
Dietary changes to support healing and a healthy thyroid.
Exercising to support healing and a healthy thyroid.
Ensuring healthy sleeping habits.
Daily visualization to support healing.
If you need help overcoming a Thyroid imbalance don't hesitate to ask…..  I'm here to help.
Heather Mills
Mc Cune, Kansas, USA
"Before working with Adam, blood work had shown that my thyroid levels were low. My doctor recommended I start taking a prescription thyroid drug. Instead, I did 2 Distance Healing Sessions with Adam. A few weeks later I had my blood work done again. My thyroid levels were back to normal.
I am so thankful that I did not have to resort to taking a prescription medication. Adam also discovered mercury toxicity in my body that was an underlying cause of other health issues I was dealing with. After removing the mercury, these issues were resolved. I'm so blessed to have found Intuitive Health Solutions."
Yes, I would love your help! Click here
References:
https://www.ncbi.nlm.nih.gov/pmc/articles/PMC3847753/
| | |
| --- | --- |
| How to Align Yourself With Who You Really Are | Monday, March 20, 2017 |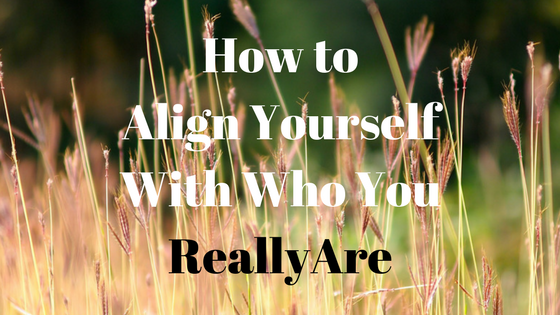 Do you feel out of balance, unhappy, sad or depressed?  Or even worse are you struggling with a chronic health problem?
Do you ever wonder how you got this way?
Well, let me tell you how I see these problems manifest.... 
They are the result of being out of touch or alignment with who you truly are.  Regular reinforcement of being fearful of not trusting your gut feelings, desires and passions have created a life that you don't like.   
This is because you haven't developed yourself in the way that you want to be.  Instead you are acting like someone other than your natural self.  You are an accumulation of stress, insecurities, resistance, etc. resulting in your current state of being.    
Why would you ever do something like that?
Actually, it's extremely common due to the society we live in, and the other reason for it is a lack of being taught how to get in touch with who you are. 
Think about it from day one of your birth you are born into a world where people all around you are working a job that they don't like, think they must dress a certain way because they saw it on a magazine, tv or the internet.  So, you are being bombarded with people and their feelings and attitudes of being unhappy with not being themselves.
But, the biggest influence on you is your parents, siblings or whoever you grow up around.  Everything they say you take as truth and very rarely are you taught to think for yourself and choose what you want to do.  Instead you were forced to be like someone else, to fit in to prevent them from feeling embarrassed and to do things you really didn't want to do or have no interest in.  Many times, what ends up happening is, people just think that this is the way life is and give up on their hopes and dreams.
No wonder it is so easy to get out of alignment with who you are.
But, listen it's not too late, you still have a chance to get in touch with who you are and your needs. 
Reconnect With Yourself
To do this you must be willing to put total trust in yourself….  Are you ready to do that?
Some people aren't because of old hang ups in their mind that interfere with trusting themselves.
If you are one of these people, here are some important questions to ask yourself:
Am I willing to trust myself? Yes or No
Am I willing to learn how to trust myself? Yes or No
Can I move forward from this point in my life? Yes or No
To get a Yes or No answer from these questions, close your eyes and ask each question.  Make a note of the answers you receive.  You may receive the word Yes or No, or you may get a feeling for your answer.  A Yes feeling is calming while a No answer is tensing. 
If you received a No to any of these questions you will likely require assistance to remove what is inhibiting you from moving into a place of trusting yourself.  This can be a variety of things, such as insecurities, which were made up at some point in your life, but through reinforcing them, they have grown and now hold a lot of power over you.
Your blockages to trusting yourself can be resolved in one on one Sessions with me. 
Sign Up for Distance Healing Session
If you received Yes to the questions then, you can move forward with trusting yourself. 
The next step into trusting yourself is asking yourself, "what do I need to do to achieve… name a specific goal you have."  It may be overcoming an illness, relationship issue, financial issue, etc. 
It is best to close your eye when you ask this question and be somewhere quiet and peaceful.  Have a pen and paper handy, so you can write notes.  There may be several steps you need to take to achieve your goal.  Make sure to ask yourself if there are steps you need to take. 
There you go.  Now it is up to you to follow the answer you received. 
When you follow the answers, you received, it helps to solidify that you do trust yourself and the process then gets easier and more comfortable every time you do it.
Leave a comment below about your experiencing in trusting yourself or any challenges you may have with trusting yourself.
If you feel stuck in this area and would like help, we can work one on one to overcome your challenges that are inhibiting you.
Sign up for Distance Healing Session
Be well & Trust,
Love
Adam Fulmore
Intuitive Energy Healer
Contributors
Latest Posts
Archive
2023

2022

2021

2020

2019

August

July

June

May

February

January

2018

2017

September

August

March

February

January

2016

December

November

October

September
Tags
Everything
Happy
Relaxing
Outdoors
Healing
Medical Intuition
Emotional healing
stress
De Stress
Anxiety
heart health
fatigue
self-love
unconditional love
energy healing
self healing
Qi Gong