| | |
| --- | --- |
| Super Charge Your Energy | Wednesday, October 25, 2023 |
| | |
| --- | --- |
| How Beneficial Can Meditating Be For Your Mental Health? | Thursday, December 16, 2021 |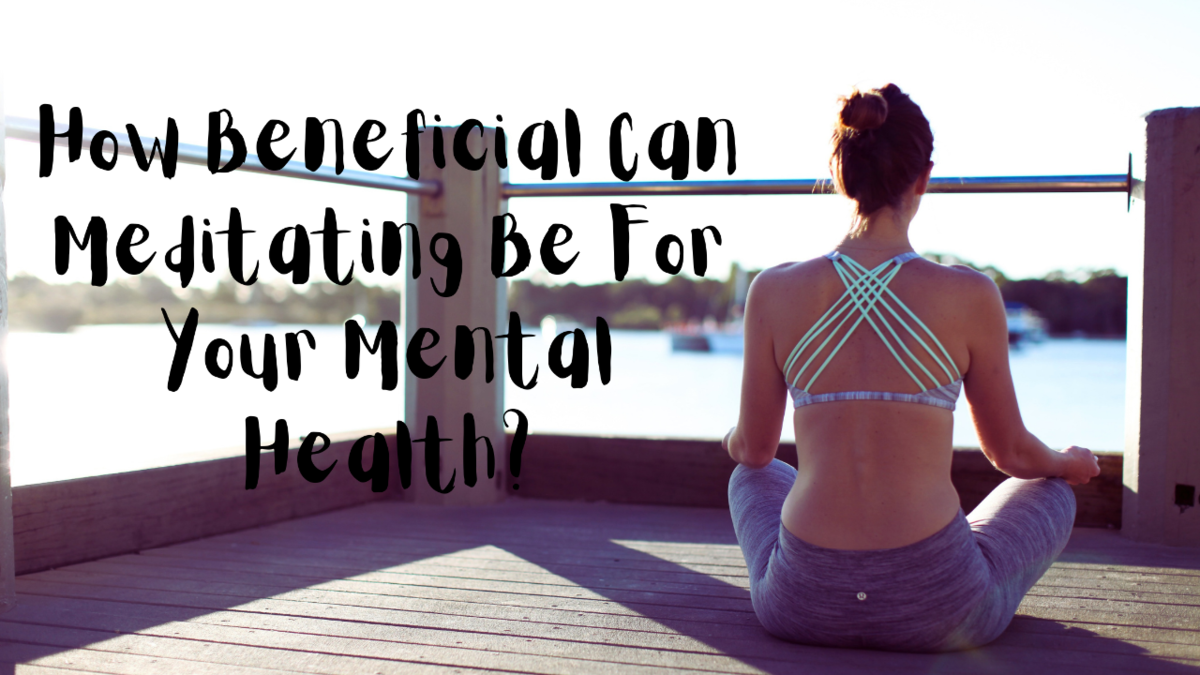 Numerous studies have proven the benefits of Positive aspects of regular meditation.
Few of them are,
Lower blood pressure
improved concentration
decreased stress
reduced anxiety and depression symptoms
And many others also.
It has been proven that different types of meditation provide similar benefits in terms of physical or mental health. Senior Home Health Care Services is playing a vital role, keeping people mentally satisfied and relaxed with meditation.
1.  Better Focus and Concentration
Better focus on the present can be achieved by having mindfulness meditation which can also increase your concentration towards other daily life tasks.
A study was carried out by Harvard Medical School in 2011. They tried to find out the results of mindfulness meditation on your brain, and they were able to find a link between processing new information and mindfulness.
Positive results were achieved in which development in the brain's learning, memory & emotional regulation parts was found, and this research includes 17 people who had an eight-week meditation program.
2.  Strengthen Dignity and Cognizant
It is also found that discovering positive attributes of your personality and more profound self-reflection benefits or positive aspects of mindfulness meditation.
 Mindfulness helps increase self-awareness by increasing the ability to examine one's thoughts and feelings without judgment.
It can help the person having social anxiety, as per research at Stanford University. In Cognitive Psychotherapy Journal, a study was published in 2009, in which two months of meditation of 14 participants took place who was suffering from social anxiety. The results were terrific that improved self-esteem and decreased anxiety were reported after the program was completed.
3.  Reduce Stress
Cortisol can also be kept in control by mindfulness meditation. It is a stress hormone that keeps you in relaxation mode. 
Mindfulness meditation was an effective way to reduce stress in more than 200 studies back in 2013.
There is a meditation in which you keep on repeating sounds or words so that you can keep your self-focused which is known as Transcendental meditation, as a result of which you can achieve a level of stillness and stability.
 It was found that Support staff and teachers who were doing transcendental meditation could reduce their psychological distress in a study conducted in 2019.
To measure the participant's level of burnout, depression, and stress, researchers used stress scales. People who were doing meditation twice a day for 10-25 minutes over four months seven-step transcendental meditation course resulted in minimizing the stress and burnout.
4.  Manage Anxiety or Depression
You will be less likely to use your head on anxious thoughts that will increase your stress, and it can be controlled by having mindfulness meditation.
Jama Internal Medicine reported in 2014 that anxiety and depression could be controlled by mindful meditation, and it can be used for the treatment of mental illness.
The same study reported positive effects of mindfulness-based stress reduction therapy, which integrates the meditation of mindfulness. Using this therapy, a person can reduce the issues or problems like not having a night of proper sleep, less appetite, a bad mood, and calm their mind and other aspects of depression.
5.  Fight Addiction 
By having this meditation, a patient can control the brain's receptors linked with alcohol addiction & drug addiction to reduce the craving of these things. 
"That awareness is compelling because it can allow us to ride the urge or the craving… without getting overcome by it," Davidson says. "We can notice the urge, notice that it's there, but we don't have to give in to it."
It was discovered that mindfulness meditation could help prevent future relapse in patients with substance use disorder, as it generates therapeutic effects that help the brain regulate pleasure experiences.
6.  Control Pain
Doctors also say that mindful meditation is part of the extensive pain management plan. As a result of a study across 60 trials and more than 6500 participants, it was declared in 2020 that pain reduction was found in people who suffered from acute, post-surgical, and chronic pain.
7.  Boost Up Your Kindness and Loving Nature
Circuits that promote altruism decrease unexpressed or unconscious bias responsible for prolonging harms stereotypical, enhancing emotions of people get strengthen through behavior loving-kindness meditation.
To initiate a meditation of loving-kindness, you think of a loved one and wish them happiness. You can know to share this happiness with other people also.
You can use a simple phrase that you silently repeat to yourself, like 'may you enjoy happiness' as you hold that person in your mind. 
In a nutshell, Mental and physical health can have many benefits from meditation. If any person is willing to improve their focus, deal with depression, addiction, or chronic pain should experience it, and it is dead sure that they will have positive results.
| | |
| --- | --- |
| How to Increase Your Life Force for FREE | Wednesday, November 18, 2020 |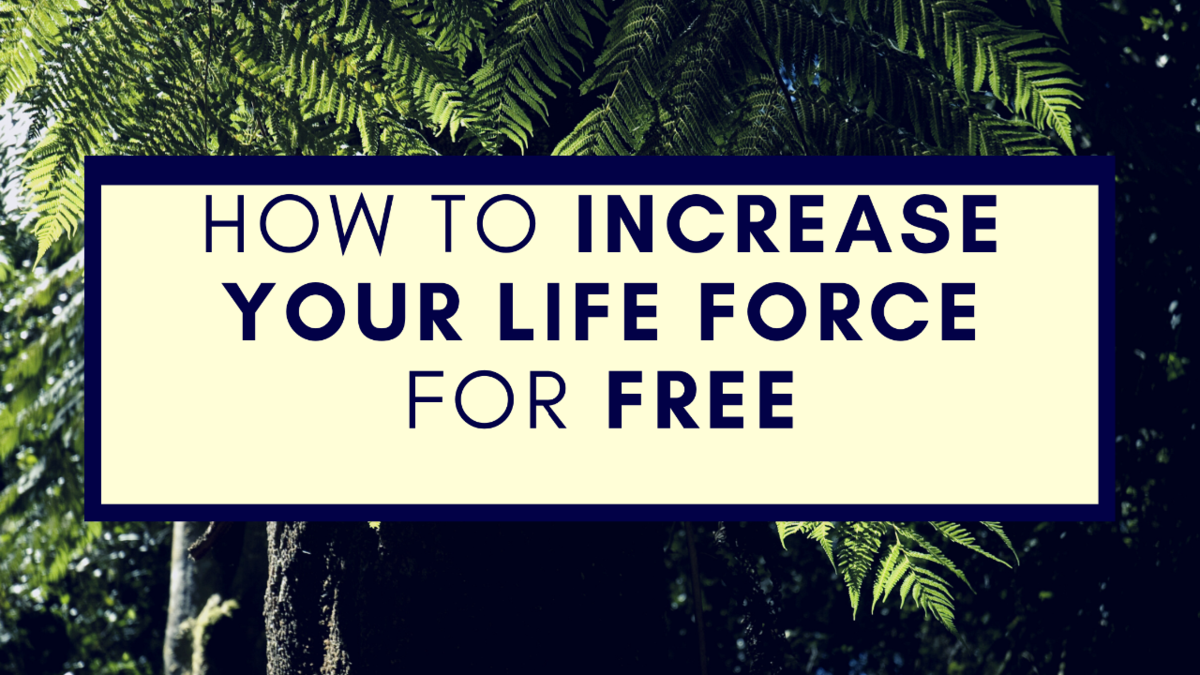 This is something I have been doing for many years and I feel that it has been a huge factor in my development and nourishing of my healing abilities, along with the maintenance of my own health.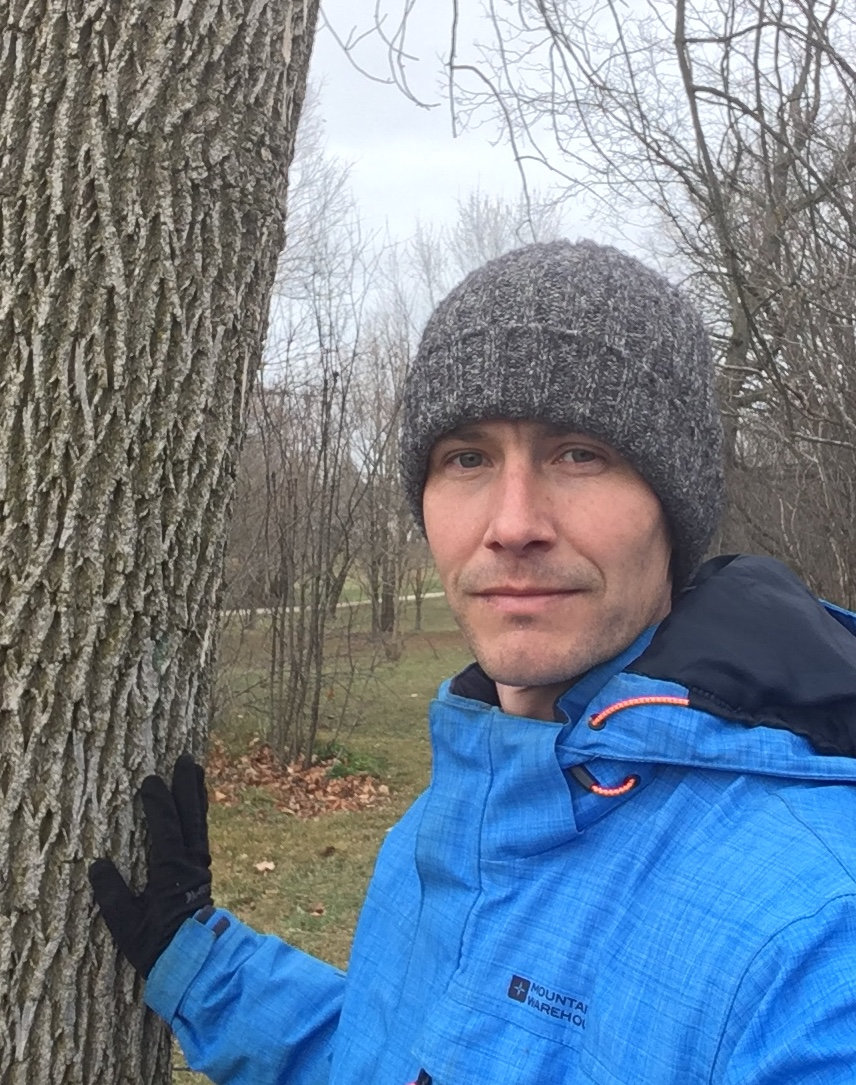 What I am referring to is Meditating with a Tree. 
You know that feeling when you go for a walk or spend time in a forest; how relaxed and balanced you feel during and after.
That is because you are taking in some of the healing energies available to you.  So, what if you took the time to place your hands on a healthy tree and allowed yourself to feel the energy that it wants to share with you on an even deeper level?
This is what I do.  More specifically, I ask if the tree has a message for me, if it has a healing for me and if it has anything it wants to share with me.
You see trees have spirits too, they are alive, and they communicate through frequency.  Once you attune to the frequency you can understand their language. But that is for another conversation. 
If you want to increase your life force, as in help your body be and feel healthier, heal faster from illnesses and injuries, become more adaptable to stress, increase your intuition and simple become more resilient I recommend doing this simple of act of Meditating with a Tree.
The act of Meditating with Trees has a long history and there are many great people throughout history that proclaimed they gained healing power and enlightenment via meditating with a tree.
Two specific people are Buddha and Jesus Christ. 
How I Meditate with a TREE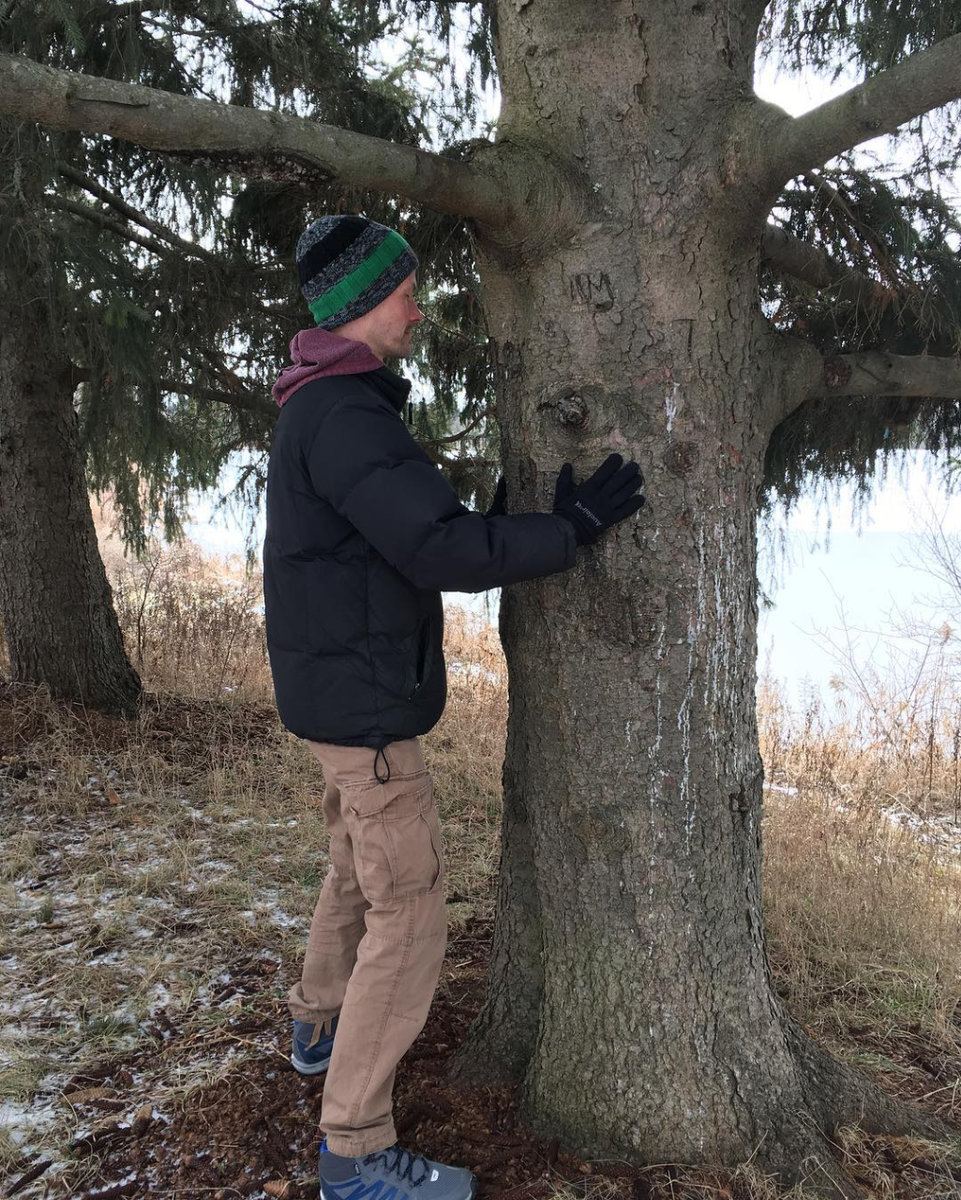 The way I meditate with a tree is I look for a strong healthy tree somewhere where I will not be disturbed (this can even be in your own yard).  I stand in front of it placing my hands on the trunk in a comfortable location with my eyes closed.  I breath naturally and allow myself to feel the energy of the tree. 
The more you do this the more sensitive you become to the subtle energy of the tree. 
If you have never done this before I recommend using the same tree daily to develop a relationship with it.  You will be amazed that overtime you will feel the love from that tree before you even touch it because it will be projecting to you when you are close by and even from further distances. 
To help deepen your relationship with the tree ask it questions like the ones I wrote above.  Along with asking it, "is there anything I can do for you?"  Trees love it when you give back to them.  This can be as simple of projecting love to them or visualizing them healthy. 
If you are hearing for the first time, it might sound strange.  But, think about it, you have nothing to lose.  If anything, you have much to gain. 
I'd love to hear from you.  Let me know if you have ever meditated with a tree and what your experience was like?
| | |
| --- | --- |
| 7 Building Blocks for a Strong Immune System | Wednesday, September 23, 2020 |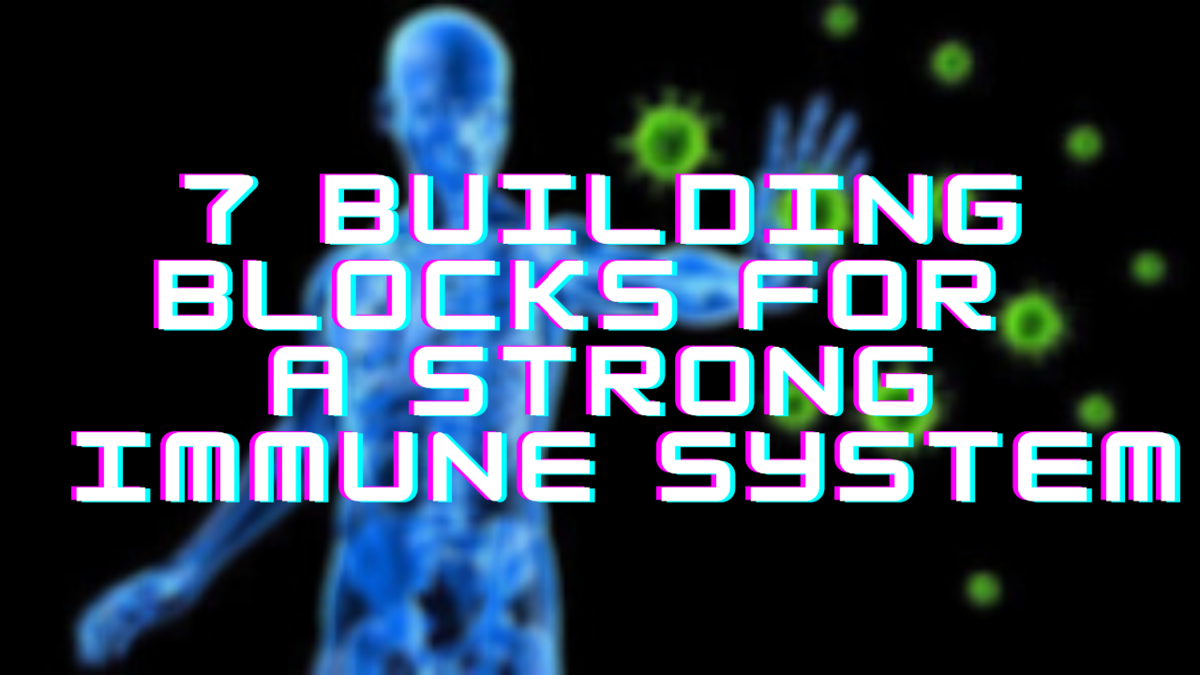 Your immune system protects you from outside invaders, such as bacteria, viruses, fungi, and toxins (chemicals produced by microbes). It's made up of different organs, cells, and proteins that work together.
There are two main parts of the immune system:
Innate immune system, which you are born with.

Adaptive immune system, which you develop when your body is exposed to microbes or chemicals released by microbes.
These two immune systems work together.
Your Innate Immune System
This is your rapid response system. It patrols your body and is the first to respond when it finds an invader. Your innate immune system is inherited and is active from the moment you're born. When this system recognizes an invader, it goes into action immediately. The cells of this immune system surround and engulf the invader. The invader is killed inside the immune system cells. These cells are called phagocytes.
The Acquired Immune System
The acquired immune system, with help from the innate system, produces cells (antibodies) to protect your body from a specific invader. These antibodies are developed by cells called B lymphocytes after your body has been exposed to the invader. The antibodies stay in your body. It can take several days for antibodies to develop. But after the first exposure, your immune system will recognize the invader and defend against it. The acquired immune system changes throughout your life. 
To have and maintain a healthy immune system the following 7 building blocks are essential.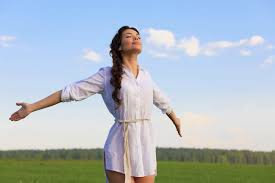 Fresh Air - Fresh air reinforces your immune system.  It helps you fend off malady all the more viably because of more beneficial white platelets. It supplies your immune system with the oxygen it needs to dissolve and destroy microbes, infections and germs.  
Those who get outside and breathe fresh clean air on a regular basis have been shown to have stronger immune systems than those who stay indoors. This means less illness overall, as your body has an easier time fighting off germs before they invade and take over.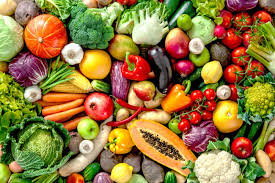 Good food – Eat plenty of fruits and vegetables because they are high in antioxidants.  Antioxidants that are particularly good are glutathione, selenium, vitamin C, vitamin E and N-Acetyl Cysteine (NAC).

These cellular antioxidants help your body ward off infection when you are exposed to a virus. And if you do get the flu or a cold, studies have shown that by having an abundance of antioxidants available, you can significantly reduce the duration and severity of symptoms and the length (days) of the illness.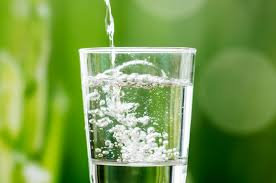 Clean water - Water promotes adaptive immune response by working to get rid of toxic foreign invaders from the body through your kidneys. It prevents toxin build-up which, in turn, boosts immune function.
A simple way to rid toxins from your body, is with lemon water.
Lemon Water: Lemon squeezed in water is a good source of Vitamin C. It not only adds a citrus flavor to the drink but also:
Boosts the function of your immune system.

Fights bacteria, viruses, and fungi that cause cold, flu, and infection

Keeps foreign substances away your cells.

Helps prevent diseases

Aids in digestion

Promotes detoxification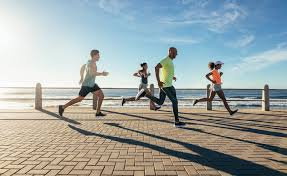 Exercise – Regular and moderate exercise, 30mins per day helps to fight infection.  Exercise can also boost your body's feel-good chemicals and help you sleep better. Both of those are good for your immune system.
Sunlight - Researchers at Georgetown University (US), have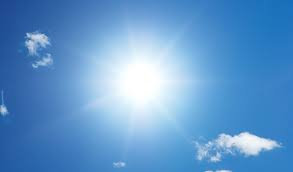 found that sunlight energizes the T-cells that play a central role in human immunity. 
The role of your T cells include killing infected host cells, activating other immune cells, producing cytokines and regulating your immune response.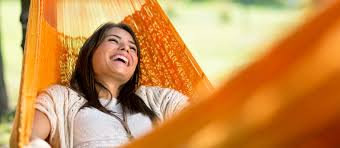 Happiness - Research has shown that being happier may help keep your immune system strong.
This may help reduce your risk of developing colds and chest infections.
One study in over 300 healthy people looked at the risk of developing a cold after individuals were given a common cold virus via nasal drops.
The least happy people were almost three times as likely to develop the common cold compared to their happier counterparts.  Read study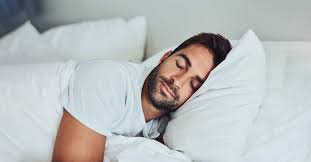 Good Sleep - During sleep, your immune system releases proteins called cytokines, some of which help promote sleep. Certain cytokines need to increase when you have an infection or inflammation, or when you're under stress.
Sleep deprivation may decrease production of these protective cytokines. In addition, infection-fighting antibodies and cells are reduced during periods when you don't get enough sleep.
So, your body needs sleep to fight infectious diseases.
How much sleep do you need to bolster your immune system?
The optimal amount of sleep for most adults is seven to eight hours of good sleep each night. Teenagers need nine to 10 hours of sleep. School-aged children may need 10 or more hours of sleep.
But more sleep isn't always better. For adults, sleeping more than nine to 10 hours a night may result in a poor quality of sleep, such as difficulty falling or staying asleep.
Out of the list of 7 Building Blocks are there any that you need to improve on?
If so, begin taking action today to create a stronger and healthier immune system for yourself, so you can thrive.
Out of the building blocks there is several you can incorporate together.  For example exercising outside in fresh out in the sunlight.
Also, if you would like to join my next Group Healing to help boost your immunity, so you can heal faster and have more energy and less stress click here.
| | |
| --- | --- |
| My Intuitive Reading of Covid-19 | Tuesday, April 14, 2020 |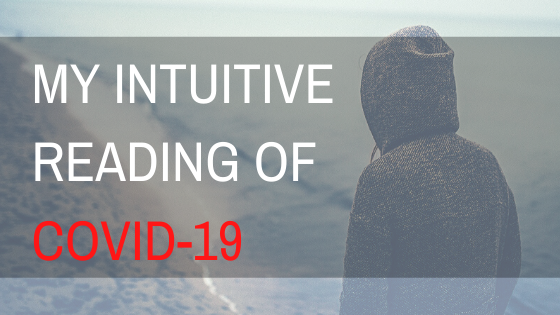 I want to share my perspective of Covid-19 after doing an Intuitive Reading on it.
You may know that I read energy to find the root cause of a health problems.  I scan a person's body to understand why the person is having a specific symptom or experiencing an illness.
Many times, the cause of health issues are not just physical, but have mental, emotional and even spiritual components to them.
I don't know why I didn't think about this earlier, but I decided to connect with the energy of Covid-19 virus to understand why some people are being affected by it so much.
The intuitive answers I received were people that are weak are getting it bad.  Particularly people with weak hearts and cardiovascular system along with inflamed liver.
But here's an interesting part (or at least I thought it was interesting).  These organs are out of balance due to specific emotions being stuck in them then affecting the heart and liver from functioning properly. 
In the heart there is sadness and the liver there is anger.
Negative emotions being stuck in organs is well understood in Eastern and other forms holistic medicine.  When you deal with the emotions it frees up the circulation in the organ, so the immune system of the body repairs the organ. 
What this is ultimately telling me is that these people that are either dying from Covid-19 or being severely affected by it have unresolved stress and trauma stored in their bodies.  Resulting in the immune systems not working properly when they contract Covid-19.
Therefore, the solution to my findings is process those trapped negative emotions and nourish the heart and liver. 
Another interesting side-note.  High doses of Vitamin C have been used in some severe cases of Covid 19 to help them recover.
Vitamin C inhibits oxidation of LDL-protein, thereby reducing atherosclerosis.
I dug deeper into my intuitive finding of Covid-19 and found that the American Journal of Respiratory and Critical Care Medicine has emerging evidence linking acute and chronic lung inflammation to cardiovascular morbidity and mortality.
To sum this up, it appears that poor cardiovascular health, particularly hardening of arteries / atherosclerosis is a major factor for people that are being strongly affected.
Ultimately, I believe in order for a person to be as healthy as possible they need to invest into their health.  That means taking care of your body, exercising, eating well, educating yourself about health and lower your stress level. 
In saying all of this, I'm going to be adding special attention to all people's hearts, cardiovascular systems and livers, along with boosting immunity, healing powers and lowering stress to all the Healings during Covid-19.
| | |
| --- | --- |
| What I learned During my 14-Day Self-Isolation with my Family. | Wednesday, April 8, 2020 |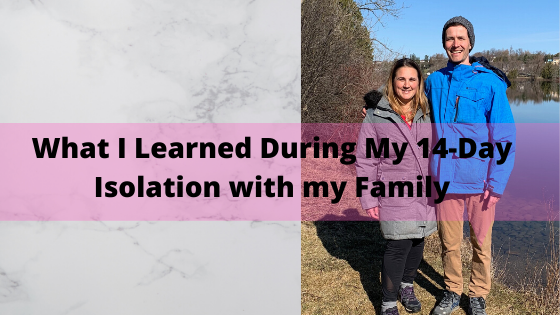 Firstly, I want to mention that as soon as Keri and I found out we were exposed to suspected Covid-19 cases, we went into self-isolation.  5 days later it was confirmed that the people we were exposed to tested positive.
We were lucky that the doctor that exposed us reached out to let us know, so we could begin taking the precautions.   
During our 14-day family isolation, I realized even more how grateful I am to have such an amazing intuitive knowledgeable wife (Keri).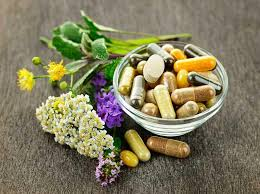 Before our exposure we began stocking up on specific immune boosting supplements in case we needed them.  Plus, we already had several high-quality essential oils in our house, which are also great for supporting immunity. 
Keri has over 20yrs of training and education in natural medicine, which include a diploma in Traditional Chinese Medicine (TCM), practitioner in Functional Medicine and studying to be a Dr. of Natural Medicine. So she knew the what we needed to be taking, plus therapeutic doses we needed.
I learned how efficient my immune system is.  Out of all 4 of us (Keri and my 2 daughters) I had the least of the symptoms.  We were all taking the same supplements and essential oils, but the main difference with me is I do specific energy healing techniques daily that boost my ability to heal faster and clear stress.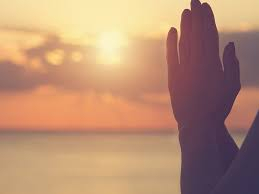 I learned that I have a very supportive community both online and in person.  We had many people praying for us, along with buying us groceries and checking in on us daily to make sure we were ok. 
Thank you, if you were one of those people. 
Lastly, what I learned is I would like to move onto a big piece of property to be able to still go outside, get fresh air, sunshine and connect with nature during times like this because it is really important for my physical, mental, emotional and spiritual health. 
How about you, I know your situation is different than mine.  Is there anything that you've learned about yourself during this Covid-19 pandemic?
I'd love to hear. Comment below.
P.S if you want to take part in a Group Healing for boosting your immune system, ability to heal and clearing stress click here.  
Every Friday at 12pm Keri and I are facilitating an Energy Healing and sharing what we did to overcome Covid-19.
| | |
| --- | --- |
| I was Exposed to Covid-19 | Thursday, April 2, 2020 |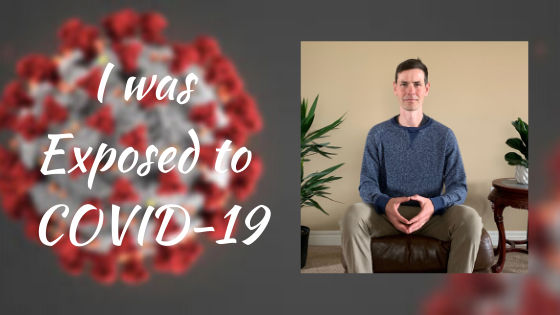 My family and I were exposed to Covid-19 on March 24.  First of all I want to let you know we are all doing good.  
We have all experienced some minor symptoms that have come and gone like sore throat, mild coughing, loss of sense of smell temporary and headaches.  Thankfully no breathing troubles or fevers.
I know we will overcome this because we have strong immune systems from eating well and we are taking specific supplements and essential oils that are supporting are immunity during this time.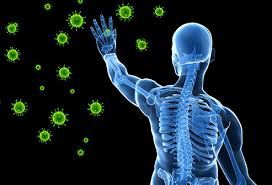 One thing Keri and I made sure to do when we first heard about Covid-19 was to make sure we had the supplements and essential oils in our house we needed in case we did get exposed.  
Another thing I do everyday is to make sure that I am connecting with the energy of unconditional love everyday.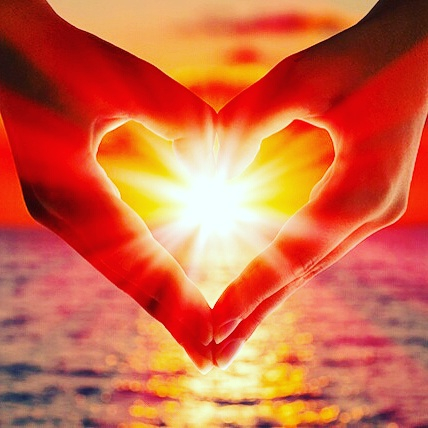 Unconditional love boosts immunity, promotes healing and clears stress.  Something that is very important with all the fear and scarcity right now. 
Information is power my friend and I want to let you know that Keri (my wife) and I are sharing everything we are doing in specific details and why we are doing it to optimize our health during Covid-19 and our recent exposure. 
If you are a person that falls into the high risk group, then this information is particularly important to you. 
High Risk Group Includes:
Age 65 years and up
High blood pressure
Cardiovascular issues
Chronic lung disease or moderate to severe asthma
Obesity
Diabetes
Liver disease
Kidney disease
Immunocompromised: including cancer treatment, smoking, bone marrow or organ transplantation, immune deficiencies, poorly controlled HIV or AIDS, and prolonged use of corticosteroids and other immune weakening medications.
If you would like to find out what we are doing, along with take part in a Group Healing to boost your immunity, ability to heal and clear stress, fear, anger, worry, sadness to help bring you back to a state of balance check here.
| | |
| --- | --- |
| How Does Distance Energy Healing Work | Friday, August 2, 2019 |
There are 4 steps for Distance Energy Healing
1. Connect with the person energetically.
2. Ask what is going on with the person.  Example of a question is, "What is the root cause of the person's pain?"
3. Listen.  Using my intuitive abilities I listen, feel, see or know the answer to their symptoms.
4. Heal. Once I know the root cause, I ask what the person needs in order to heal from their symptoms. 
Often the person needs a specific high vibrating frequency like Unconditional Love to heal.  So, I direct that frequency to the person to promote healing and repair.
| | |
| --- | --- |
| My 4 Favourite Essential Oils for Boosting Intuition | Thursday, July 11, 2019 |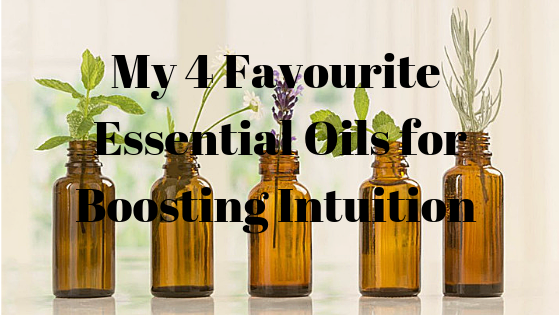 Do you want to enhance your intuitive abilities, feel calm in your day to day life, increase your mental clarity and feel spiritually connected?
Many people are stressed out, overwhelmed and burnt out due to all their daily demands. They don't have time to get calmed down enough to get into the intuitive head space. 
But what if you could do it naturally and faster?
Wouldn't that be great to clear the stress that interferes with your intuition and loving-peaceful feelings?
When you increase times of inner peace, unconditional love and spiritual connection it helps to boost your intuition.
Intuitive messages are much easier to receive, understand and act upon when you are calm, balanced and have a strong spiritual connection. 
I like to use essential oils, even while driving because they make me a more aware and intuitive driver.
Specific high-quality essential oils are great to achieve fast results. They calm your mind down quickly, provide mental clarity and a strong spiritual connection, so you can trust your intuition and get clear answers.
My 4 favourite essential oils for boosting intuition are Basil, Frankincense, Rosemary and Sandalwood.  
I only use Doterra essential oils because I know they're high quality.  Did you know 80% of essential oil brands on the market are contaminated either intentionally or unintentionally. 
I know that Doterra oils have extremely high standards, are third party lab tested and therapeutic grade.  Making some of them even fit for consumption.
My 4 Favourite Essential Oils for 
Boosting Intuition
Basil – The oil of Renewal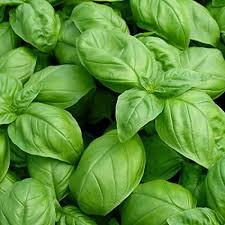 Basil oil cleanses and refreshes the soul.  It opens to the heart to release thoughts and feelings that can interfere with your intuition. 
Basil oil helps connect you with the divine, Archangels, Ascended Master and ancestors to receive clear messages. 
Physically, basil oil releases nervous tension, overwhelm and exhaustion from your body.  It supports healthy blood circulation and mental clarity.
Basil oil is great for people that suffer from: Anxiousness, overwhelm, tiredness, drained feeling, exhaustion and negative habits.
The positive benefits of Basil oil are: Feeling energized, renewed, rejuvenated, rested and strengthened.
Frankincense – The oil of Truth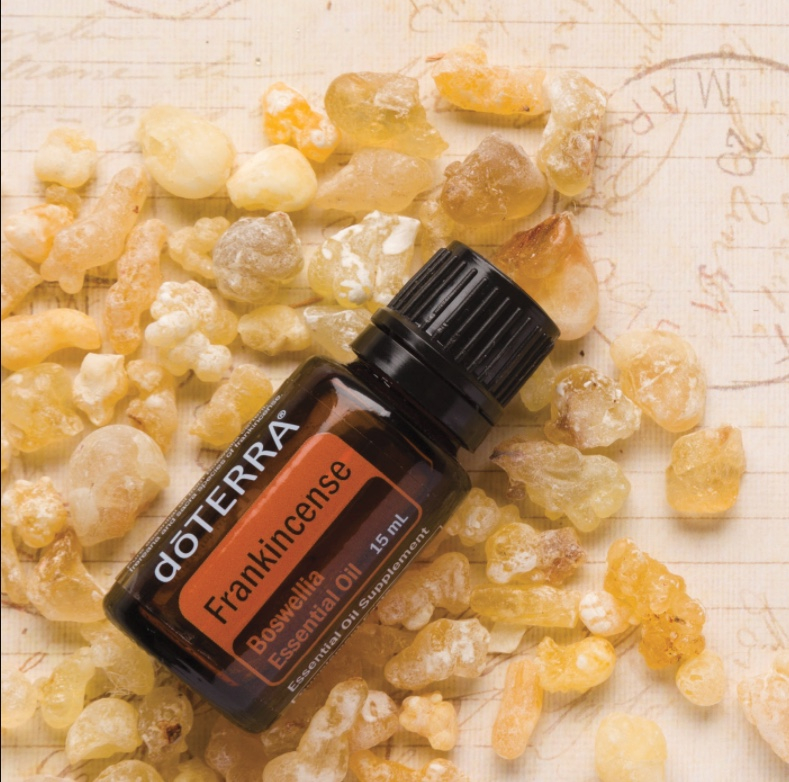 Frankincense oil purifies your soul.  It clears dark energy and thoughts from your mind.  It helps raise your energetic vibration by flushing out low vibrating energy, lies, deceptions and negativity.
Frankincense helps expand your spiritual awareness to understand the bigger picture, your truth, it increases your concentration and focus and aligns you with unconditional love.   
This oil opens your spiritual channels and enhances your spiritual connection. Thus, making it a great oil to use during meditation, prayer, energy healing and for when you want to receive intuitive messages.
Frankincense oil is great for people that suffer from abandonment, spiritual disconnect, feel distant from their father, feel unprotected and feel spiritually dark.
The positive benefits of Frankincense oil are feeling enlightened, loved, protected, wise, spiritually open, connected with one's father and healthy discernment.
Rosemary – The oil of Knowledge & Transition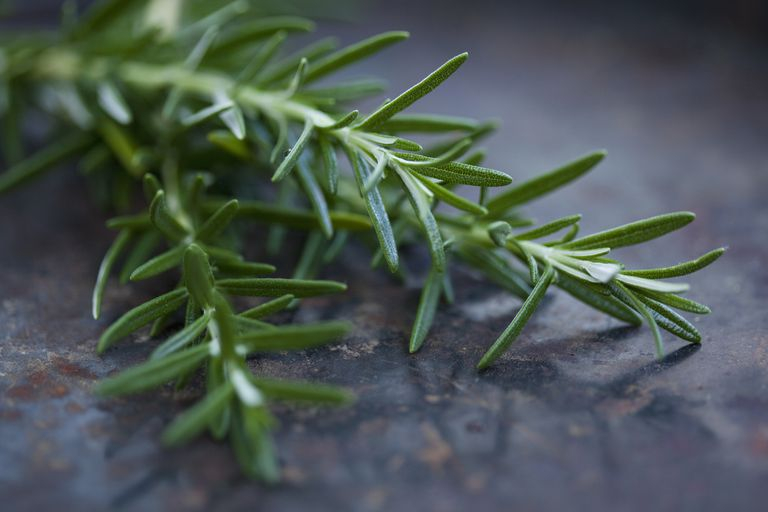 Rosemary oil helps purify your mind and develop true knowledge and wisdom.  It helps strengthen the mind and memory to function better, hold a longer attention span and focus deeper on a topic, person or situation.  Rosemary is a great oil to apply on your forehead, temples, neck and head for doing intuitive body scanning, intuitive readings and visualizations. 
Rosemary oil is excellent for people that suffer from low attention span, memory problems, brain fog, confusion, difficulty adjusting or transitioning, ignorance and difficulty learning.
Rosemary oil helps stimulate mental clarity, feeling inspired, open to new experiences, teachable and knowledgeable.   
Sandalwood – The oil of Sacred Devotion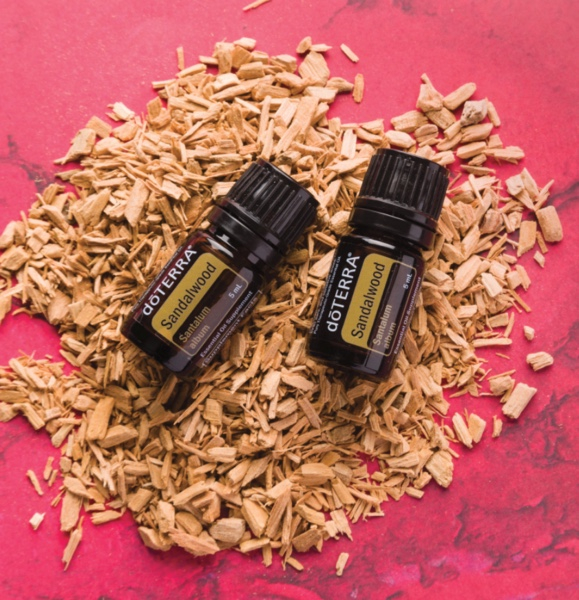 Sandalwood oil calms the mind and assists with prayer, meditation, intuitive readings and energy healing.  It teaches one to be respectful and kind. 
I like to apply 1 or 2 drops to my forehead and 3rd Eye Chakra for doing body scanning or at the beginning of a meditation.
It helps people feel grounded as they align themselves with the spiritual world and god.  Sandalwood teaches spiritual devotion and spiritual sacrifice helping people let go of materials, habits. foods, and people that do not serve them.
Sandalwood is great for people that suffer from being disconnected from god or spiritual self, feeling empty, overthinking and materialism.
Sandalwood oil is excellent if you want to increase your spiritual clarity and devotion, stillness, surrender, humility and higher consciousness.
You can use all four oils separately or in combination.  I take 1-2 drops of essential oil and apply it on my forehead, temples, neck, lower abdomen and bottoms of feet.  Sometimes I will mix them with a carrier oil or lotion like fractionated coconut oil or a non-scented lotion. 
Doterra essential oils are not available in stores you have to purchase them from a Wellness Adovate like Keri Fulmore
If you are interested in saving money and getting Doterra essential oils at wholesale email me @ [email protected]
One last thing.  Have you ever used essential oils for boosting your intuition?  If so, which ones?  Comment below, I'd love to know what which oils.
| | |
| --- | --- |
| Herbal Hacks to Boost Your Intuition | Friday, June 21, 2019 |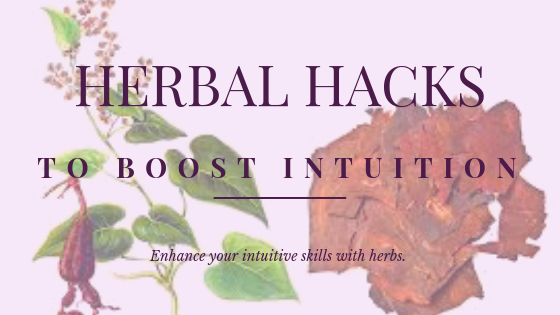 In order to have the best intuition you need to have a vital mind and body.
Many people tell me they don't trust their intuition or think it is unreliable.   What I find with these people is their vitality is low.
The reason for this, is because their minds and bodies are clogged up with toxins and lacking certain nutrients to perform on a consistent basis.
You can enhance your intuition with herbs whether you are just starting out using your intuition or you have been using it for a while. 
I know this to be true, because I did it. 
There are two herbs that work together synergistically to feed and nourish your intuition.  I'm talking about Fo-ti (He Shou Wu) and Gotu Kola.
Together these herbs bring together one of the most important Traditional Chinese Medicine rejuvenates with one of the most important Indian (Ayurveda) herbs.
Both are used to counter the effects of aging and revitalize the mind and body.
Fo-ti for building and rebuilding tissues
Gotu Kola for revitalizing the mind.
Why do these Herbs Enhance Intuition?
Fo-ti
Fo-ti enhances intuition because it builds up the physical life force of the body. 
It builds blood and sperm and makes the ova more vital.  Thus, considered to be a primary fertility-enhancing herb.  It strengthens the muscles, tendons, ligaments and bones. It strengthens the kidneys, liver and nervous system and prevents premature aging.  It's a famous herb for restoring head hair from grey to its natural color. 
Research has demonstrated that Fo-ti can greatly increase superoxide dismutase (SOD) activity.  SOD is a powerful natural antioxidant and free-radical scavenger that has powerful anti-aging properties.  Fo-ti also inhibits beta-monoamine oxidase.
Gotu Kola
Gotu Kola enhances intuition revitalizing the nerves and brain cells.
Gotu Kola is used for increasing intelligence, longevity, memory and decreasing senility and aging.  It fortifies the immune system, both cleansing and feeding it and strengthens the adrenal glands.  At the same time, it is a powerful blood purifier for chronic skin conditions like eczema and psoriasis.
It's considered one of the most spiritual of all herbs.  Used by yogis as food for meditation.  It awakens the crown chakra and helps balance the right and left hemispheres of the brain.
How to Ingest Fo-ti & Gotu Kola?
As a decoction (tea) I recommend taking these herbs together in equal portion and adding a little bit of fennel to assist with digestion and assimilation.
Another way to take these herbs is via tincture (alcohol extraction) in equal portions. 
Interested in learning about other foods, supplements and techniques to enhance your intuition and life force?
Check out the Intuitive Energy Healing Course, where Keri and I will be teaching all about it.
Contributors
Latest Posts
Archive
2023

2022

2021

2020

2019

August

July

June

May

February

January

2018

2017

September

August

March

February

January

2016

December

November

October

September
Tags
Everything
Happy
Relaxing
Outdoors
Healing
Medical Intuition
Emotional healing
stress
De Stress
Anxiety
heart health
fatigue
self-love
unconditional love
energy healing
self healing
Qi Gong