Events & Courses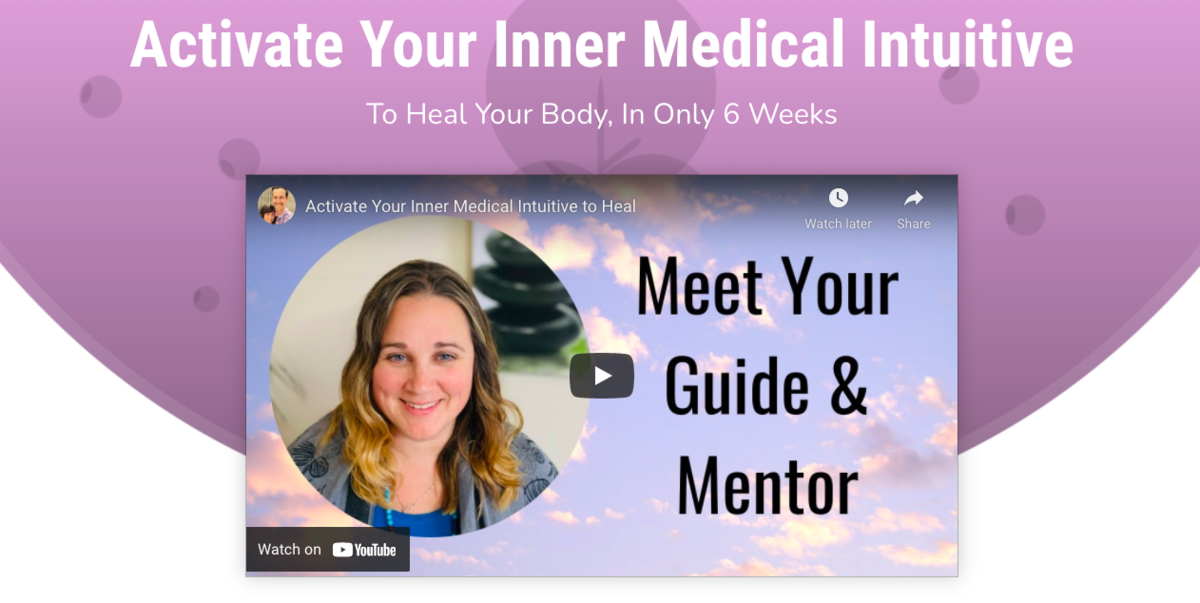 In this course you will learn:

 

Learn how to intuitively scan your body to find root causes of health problems. 

This will help you build confidence and distinguish between your ego and intuition.

 

Solutions that provide you with the healing answers you've been looking for. 

Establish a deep sense of inner peace, love and joy for yourself that you may have been missing for years.

 

Save time not having to see so many doctors and practitioners just to feel well.

When you know how to intuitively read your body and get the answers you need, it's so much easier to be healthy. 
---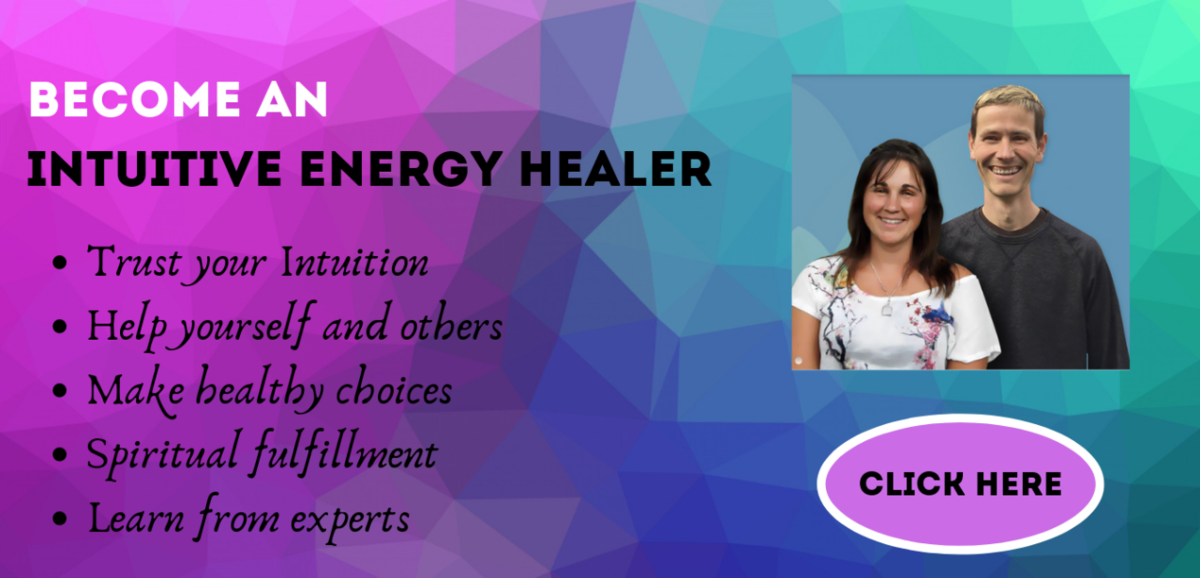 What would it feel like if you could fully trust your intuition to make the best choices for yourself?
And what would it feel like if you knew how to help yourself heal, be healthy, speed up your healing, prevent illness and flat out have more energy to do the things you love?
AMAZING!
We want to invite you to join us to The Intuitive Energy Healing Course where you will learn the ins and outs of how to use your intuition with confidence, energy healing techniques that nourish your body and help others, intuitive manifestions and more.
Click here to SEE ALL THE DETAILS!
---

Are you ready to learn how to unconditionally LOVE yourself and everyone around you? Do you know who you are and why you are here? ARE YOU READY to join the millions and millions of awakened souls from all over the globe into the next phase of your spiritual evolution? Are you ready to learn how to make the most out of each moment and live the rest of your life on PURPOSE?
We can help, and I'm not alone. I've just joined up with a team of experts and we are going to make a difference!
We were recently called to be on an event with world-wide reach; with 25+ incredible way-showers and spiritual leaders who've come together at the request of my friend, Mike Picone, a Consciousness Coach for….
The Awakened and Ready Summit
Your Road Map for Accelerated Living During our Current

Global Consciousness Shift

Hosted by Mike Picone

Begins Feb. 26th, 2018 (and totally free!)
Click here to take your power back and be FREE!! 
With the Awakened and Ready Summit, Mike has brought together some of today's most significant influencers in the fields of mind-body-spirit, sacred sexuality, health & wellness, spirituality, meditation & mindfulness……along with many amazing healers, intuitives, and clairvoyants.
We will be explaining what this current global consciousness shift is all about, your place in it, and what's in store for Mother Earth and the rest of humanity.
Be the change that you want to see in the world!
We are so excited to share this with you!  All of these resources, all this knowledge, will be in one place – you won't have to search and search – it's right here, just for you, FREE!
>>>>>This event is CREATED especially for you! Check out the details HERE.<<<<<
No matter where you are on your path, from a life that is spun out of control, to being completely on track and looking to see where this consciousness shift is taking us, I assure you that the answers are only a click away!
Don't miss this once in a lifetime opportunity to join me and 30+ experts, as we share the very best tips and tricks to help you properly navigate through the shift, elevate your consciousness, raise your vibration, and live out the rest of your days being HAPPY and FREE! >>>> Click here to register for free.
---
We are honored to be part of the latest health and spiritual wellness speaking series with Unbounded Potential this October 2017.
Keri will be live on Oct 3 speaking about: Awaken to your Inner Voice. How to live a more joyful life to know exactly what you need to be healthy!
Adam will be live on Oct 10 speaking about: Why people get sick and how to overcome it with Energy Medicine!
---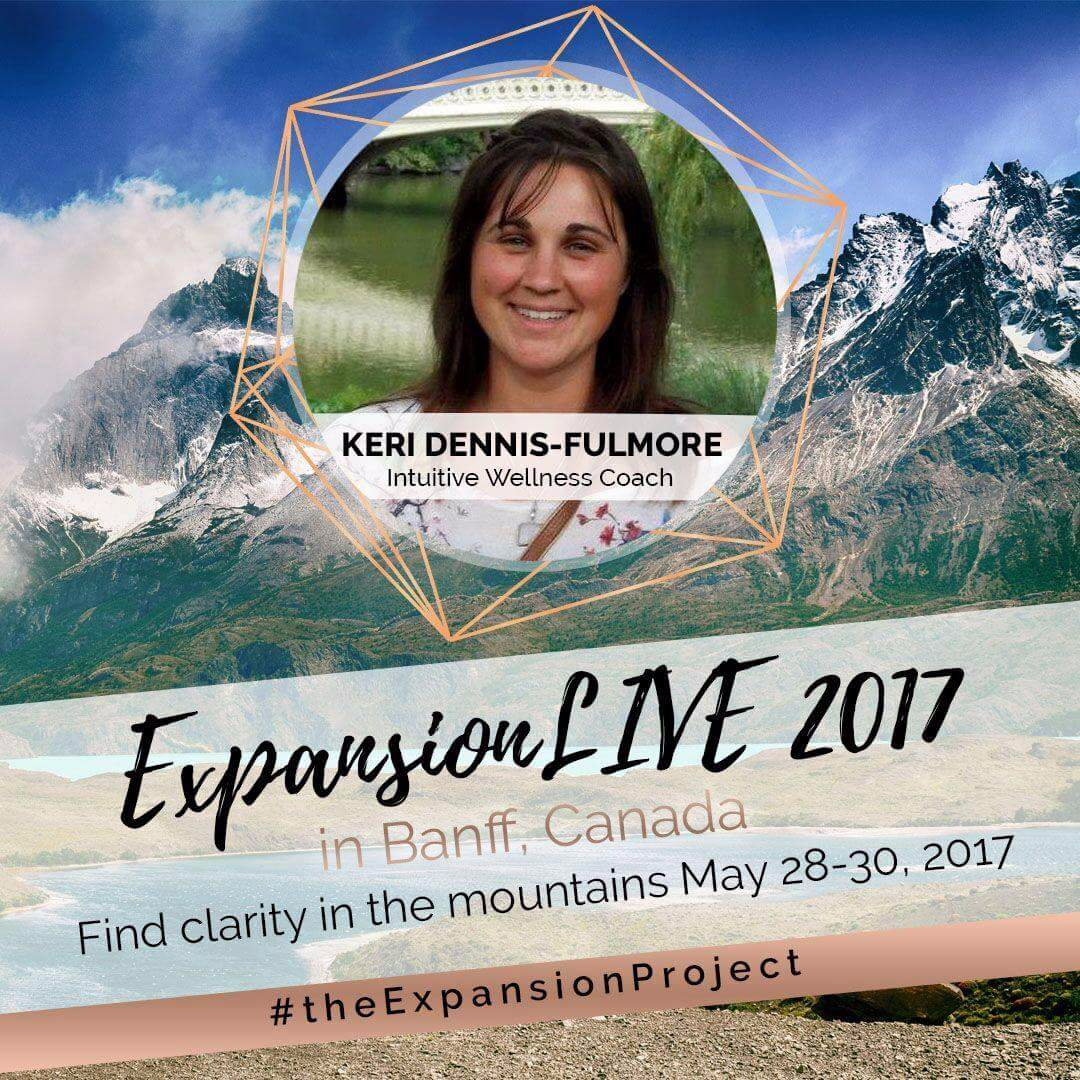 Join Keri Dennis-Fulmore in Banff, Alberta, Canada for ExpansionLIVE this May 2017.   Keri will be speaking and hosting a workshop on Self-Healing.
This event is for men and women looking to surrender, receive, connect and EXPAND in the awe-inspiring landscape of the impressive Rocky Mountains.

The cool, clean air and tremendous view is not only stunning, it also provides a recreational backdrop for The Expansion Project.
There will be other speakers and workshops happening throughout the weekend plus several activities.​
To find out more about this amazing event go to Banff Expansion LIVE 2017
---
Stay tuned to upcoming events.  To make sure that you hear about our events subscribe to our e-news.