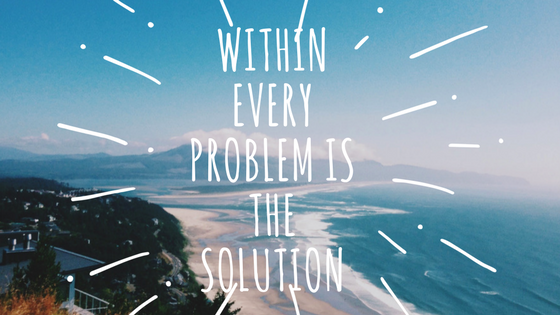 I had a realization this week, about where a part of me was living my life from.  I was living my life through a place of thinking, "I need to make more money to be happy."  At times in the past when I would make a lot of money I would feel happy, but then other times when I thought I didn't make enough I would feel very unhappy and stressed.  Resulting in me making bad choices for myself.
This unhealthy definition is not something I came up with on my own, this is a belief that many people are brainwashed with through media, other people and a lot of North American culture. 
The chase for wealth is a very unnatural way of living, there is so much stress associated with it because human's have a natural instinct to always want more of whatever their goal is. 
One thing I have grown to understand over the years is, "Wealth is the result of my actions." So, I if I want to be wealthy I need to do the things/actions that will produce it.  And with me being a very holistic minded person, I want to help people achieve their full potential.
Back to my story….
After having this realization, I decided to change my goal of my life by first asking myself the question, "How do I want to feel?"
The answer I came up with was, "Joy."  So, I decided I am going to start living my life from a place of joy.  
So, my next question was, "What do I need to do to create that?"
The answer my soul gave me back was, "To just be."  The answer felt peaceful, joyful and loving.
I then asked myself some more specific questions.
From a work standpoint the message I received was to share how I feel and help others pinpoint exactly what they want out of their lives.  When you know what you want then you can achieve it.
From a physical health standpoint I want to eat the healthiest food/diet possible for myself and do exercises and movement that make me feel good.
Emotionally: Be open and accepting of other people and their views, be kind and gentle on myself always. 
Mentally:  Accept that I don't know everything and ask for help.
Spiritually:  Continually align myself with the highest form of unconditional love.
So, my question for you is, "Where are you living your life from?" If you're not sure how to answer that then, "What is the most common way you feel about your life?"
How you feel has a direct impact on every aspect of your life such as health, relationships and finances.
Below I have written the steps I used to find out what was controlling my life and how I changed it into what I do want.
Steps to Create the Life you Desire
Find somewhere quiet and peace, close your eyes and take 3 deep breaths.  With your eyes close bring your attention to the centre of your chest and ask yourself, "How do I feel about my life?"  The answer you receive may come back in words, feelings, or images.  Do your best to interpret the message.
Ask yourself, "Why you feel this way about your life?"  Did the answer you got back feel healthy or unhealthy to you?
At this time decide if you want to keep living your life in this way or are you ready to change and live your life in a better way?
If you want to live your life in a better way, ask yourself (at that chest level), "How do I want my life to feel on a regular basis?"
With your answer, ask yourself, "What do I need to do to live this way?"
At this point you can start being more specific like asking, "What do I need to do physically, emotionally, mentally or spiritually to live this way?" Ask whatever question you would like in regards to your answer.
If you need extra help with changing your life to be the best version of yourself, contact me.  I would love to help you.