Testimonials

Every week we receive Amazing Stories from clients about how their lives have changed from the Health and Energy Services at IHS.

Below are stories of our clients who have wanted to share their experiences with you.  If you would like to submit a testimonial to us you can on our contact page.
---
J.W. - HPV 
USA
I've had persistent HPV and low grade squamous abnormal cells on my cervix for 8 years, it was extremely frustrating because I would then have to go through a colposcopy (cervical biopsy) each year which was very painful, just to have the doctor tell me there's nothing you can do, just test again next year.
In the 7th and 8th years they started telling me that I would need a LEEP procedure to burn off a layer of my cervix. I did not want to go through with that as I had read that it can cause sexual dysfunction and I knew it would be very painful for me. Last year on top of that my liver enzymes were high.
I knew I needed to find other alternatives, because the doctor would just test and then "wait and see" there was no emphasis on actual healing.
I had read about medical intuitives and I thought it wouldn't hurt to try. Then I found Intuitive Health Solutions. I had an appointment with Keri first and started to follow her supplement regimen as closely as I could. I thought I needed more help, so I also started doing distance healing sessions with Adam.
The sessions were so therapeutic, spiritually and emotionally, I could definitely feel something was happening. And I thought even if this doesn't heal my physical body it would have been worth it. I really felt we were getting to the root and releasing pent up negative energy.
I just received my test results from my yearly pap and the HPV was NEGATIVE and there was no sign of any abnormal cells. My liver enzymes were back to normal. I feel EXTREMELY relieved.
I want everyone who is dealing with this to know that our bodies CAN HEAL. I am going to keep up with supplementation and group healings as I now know that our bodies and our minds are powerful.
Thank you Adam and Keri, with your help I was able to avoid a painful procedure and release the fear of developing cervical cancer, as well as feel more balanced in my day to day life. 
~ J.W.
IHS Notes:  We are so happy that J.W. has made a full recovery of her health issues.  
---
Ashleigh Hayes - Depression and Neurological Symptoms
Pennsylvania 
I notice an amazing difference in how I feel mentally and physically. I also notice a major improvement in my energy levels. The depression feels like it's almost completely gone and I feel more in tune with my emotions and feelings than ever before.
I feel the most normal that I have felt in months, especially mentally and I notice an amazing difference in the function of my nervous system as well.
The heavy feelings in my head are almost completely gone and my circulation has definitely improved a ton. I also feel so much more balanced on a physical and mental level now than I have in ages and I'm so happy with everything so far.
You're doing an amazing job and thank you so much. 
IHS notes: It amazing that just after a few Distance Healing Sessions that Ashleigh has made great progress with improving her health.
---
Christina 

I had been suffering with over 10 years of gut issues including severe constipation and bloating as well as lymphatic congestion in my legs. I saw countless doctors, nutritionists, functional medicine practitioners and no one could figure out the cause.
Keri accurately diagnosed parasites as the cause during our first session! Not only was the diagnosis current but she provided me with a detailed protocol to get rid of the parasites. Three months later the constipation and bloating are gone and I can see my ankle bones again! Keri has been invaluable in my journey to optimal health. Her accurate diagnosis, compassion and treatment protocols dramatically improved my quality of life! So blessed to have found her.

Christina 

IHS notes: Thank you Christina for choosing me to help you. I am so glad you are back to balance from your Medical Intuitive Reading 
 
---
Claire C.
Since the birth of my son five years ago, I've had highly elevated liver enzymes, together with autoimmune markers, for no apparent reasons. Nothing has been effective in bringing these results back to normal until I came to Keri Fulmore. She suggested a supplement protocol that I cleared with my team of doctors. For the first time in 5 years, my lab results are normal and I feel great!
IHS Note: With the right protocol it only took Clarie 1 month for her liver enzymes to regulate.  Claire got what she was looking for with a Medical Intuitive Reading with Keri Fulmore. 
---
Simone Quinn
When I found Keri, I was at my breaking point and desperate.  I was having female issues for years, which not one doctor I had seen could help me figure out what was going on and after I had my twins things got worse. Along with female issues, I then developed, hives all over my body and in my mouth, my head felt like it was spinning all the time, I was constantly nauseous, everything I ate made my tongue swell up and felt like it was tingling, and my eye sight felt like it was becoming blurry, I had to squint to see.
I was seeing a  naturopath, and everything he had prescribed for me, although it was natural alternative medication, I was having  negative reactions. I googled Medical Intuitive and Keri came up. I sent her a desperate email asking if she could take me asap. And she emailed me back, that day, from her family vacation in Costa Rica, and we had an appointment that evening. From the moment I spoke to Keri, I felt confident that I was on the right path. There was a lot of work to do and we had to restore and balance my body out again, but never once did I have a negative reaction to any of the supplements Keri recommended, (which may I add, she doesnt sell, she just let's you know where to get them, so she's not profiting from any of recommendations).
Keri is extremely compassionate and is always available for a quick chat or answers any of my email questions, I've never had that experience with any doctor. I'm happy to say I'm feeling so much better.
I just remember waking up one day and thinking to myself "I haven't had a flare up in months". I feel like I have my life back. And it's all thanks to Keri.  I'm so happy that I found her, and I will continue to see her for any of my future medical needs. I really can't say enough wonderful things about Keri. I am forever grateful for her. She really has changed my life.
---
Zahava Tornek
I came to Keri very frustrated after 5 years of fighting candida with different methods. More recently, I suffered from a recurring yeast infection of 4 months.
I tried everything to cure it; doctors, medication, over the counter meds, natural remedies... Nothing worked and I was beyond fed up and lost.
I heard about Keri and hoped she would give me the answer. I was not dissapointed. Her reading was accurate and explained how all of my symptoms were connected to an underlying issue; one which other intuitive readers and traditional doctors were not aware of. Now that I know what the issue is, I have a chance because I can face it instead of the symptoms. The protocol gave me hope and told me just what I need to do to heal. I am following the protocol and seeing incredible results!
My yeast infection is finally gone without a trace for the first time in months. I am looking forward to my next session with Keri and the continued healing it will bring me. 
---
Jennifer Koch 
American in Bali
Finding Keri was the saving grace to get to the root of my health issue and at last heal. 
Backstory: I had spent 2 months with constant abdominal pain.  I had been to multiple doctors and specialists (gastro, urologist, gynecologist) but they couldn't find anything wrong with me.  It was a big frustrating mystery because I look to be a very healthy person.  I tried many alternative routes too, including acupuncture, kinesiology, and herbal remedies.  I was even doing the Medical Medium protocol with daily celery juice.  But still 2 months later I was still having constant daily pain.  
Out of desperation, I was googling around for a medical intuitive and found her.  Other medical intuitives were much pricier and took weeks (if not months) to get an appointment - after weeks of frustration I needed answers quickly.  However, Keri got back to me right away and I was able to book a session just days later.
Keri was able to diagnose exactly what was going on with my body and give me the roadmap to heal.  She gave me a clear, extensive protocol of supplements to follow and dietary recommendations.  I saw immediate improvement.  Within a month I was 70% better, and by 3 months fully recovered.  The 3 readings I had throughout this healing journey were incredibly supportive.  Keri put me at ease, helping me trust the process and guide me in making more positive changes that work.
I can't recommend booking a Medical Intuitive Reading with Keri enough - if you are having a health challenge, this could be exactly what you need to go to get diagnosed and heal once and for all. 
---
Jill Noeltner - Chronic Stress
Dallas Texas
Hi, my name is Jill, and I am a daughter, a sister, a nurse, a rescue dog mom/lover, and a survivor of long-term illness. This is my story.
I had a great childhood. I grew up in a small farm town in southern Illinois with my mom, dad, and two sisters. I am a middle child. I was healthy and full of energy and vitality as a child. My health declined when I contracted mononucleosis (mono) in 1995; I was 16 years old.
During my recovery I was home schooled for six weeks during that time, and I never got my energy back from that infection. l was able to graduate from high school by the skin on my teeth. From 1995 to 2006 I got through life by "pushing through" and taking multiple naps a day. If a day went by and I did not take naps, I was emotional and moody. I continued to push through life and earned a licensed practical nurse (LPN) degree in May 2006. In June 2006 I experienced what I refer to as my "perfect storm," a time of great personal loss, which triggered a major decline in her health. I went to hospital internists, chiropractors, urgent care clinics, naturopaths, registered dietitians, psychiatrists, rheumatologists, acupressurists, and physical and occupational therapists, trying to find the answer. All my blood tests were "within normal limits," and I was told there is nothing wrong with me. I had what many people refer to as a "mysterious illness." I tried everything, from changing my diet to exercise and even underwent many expensive modalities. I took a lot of physician-prescribed medications and so many supplements, but nothing was helping.
I knew there was something wrong with me, and I was at the end of my rope. I prayed to find an answer to my suffering. I woke up from a nap one day in August 2017 and I checked my phone; there was a website on my screen that I had not clicked on before, but it was there. It was the website of medical intuitive Keri Dennis-Fulmore. I read her profile and qualifications, and I immediately resonated with her and I booked a phone call appointment.
Keri read my energy over the phone and seconds later said, "Jill, you are full of stress!" Keri told me about a neuroplasticity program, and I signed up for it the same day. I quickly became a neuroplasticity "Olympic" athlete. I followed the program faithfully and slowly started to calm down the chronic fight-flight-freeze stress response. Keri and her husband, Adam, who is an energy healer are a dynamic healing duo! I signed up for Keri and Adam's Balanced Health membership and was able to attend weekly healing groups with Adam and intuitive question-and-answer sessions with Keri. Keri also does angel card readings—and she is always spot-on! I highly recommend adding Keri and Adam to your health toolbox! I am now living a life full of energy and vitality. I exercise on my Bowflex Max Trainer M6 every day, and I walk my rescue dog Scissors 4 to 6 times a day.
In August 2019 I participated in a seventeen-mile bike ride event called The Moonlight Ramble! I no longer have any health issues or concerns! I am full of positive energy, gratitude, and joy every single day. Thank you Keri and Adam for being amazing healers! Thank you for motivating and inspiring me to be the best version of myself!  
With all the gratitude in the world, 
Joyful Jill 
IHS Notes: We are very happy for Jill.  It is through her willingness and dedication which allowed her to have a full recovery.  All we needed to do was point her in the right direction.
~ Adam & Keri
---
Toni Costanzo - Prolapsed Bladder and Chronic Bladder Infections 
Minela, NY, USA
Yay!! Adam!!
I have such a big weight lifted off me!!
Two months ago my urologist practitioner checked me after hearing my complaints. And said right off the back my bladder has dropped/I see it's significant about a 3. I need to see a specialist for surgery!!
Never went! Because that's when I was on vacation and got you involved because I was suffering!
Today my Gyn check up showed it's about a 1 1/2 on the scale of 1:3. No surgery needed now!!
We did it Adam
Sincerely , thank you so so very much!!
Big Hug.
---
Anaeli Barr
Florida, USA
I really enjoy the Balanced Health Membership because I feel like I am a part of a healing community and I also feel part of Keri and Adam's family.
They are supportive and there for me whenever I need it.
In the last few years I have had a couple of emergency situations where they have helped me just on a moment's notice. I am so grateful to them for their help and am thankful that now there is a monthly club where I can ask questions and get help all the time.
I especially enjoy Adam's videos focused on healing, and Keri's intuitive course which this is actually the 2nd time around I am watching it! I was part of the live course as well.
The perks of the health club are also amazing because we get 20% off of supplements, discounts off private sessions and even Angel card readings!
Also the group is very intimate and safe. I feel I can ask anything and get a response almost right away!
I love the resources in the portal such as recipes, the courses, interviews, weekly intuitive courses and qi gong classes! I am still working my way through them and it is actually very exciting to have everything in one place. I love being a member and I actually told Keri I plan on staying a member for life!
This is an invaluable resource to have!
IHS Notes:  We are happy to be welcoming new member at this time to the Balanced Health Membership.  For more info about the Membership click here.
~ Adam & Keri 
---
Kellea Dallaire
Barrie, Ontario, Canada
Hi Adam,

Last night's Healing Circle was pretty cool.  I really felt the energy of Archangel Ariel and when she came in I had tears streaming down my face and felt warmth like a fire on my hands and legs.  
I felt really relaxed when the session was over and almost like I was releasing a lot of emotional pain that I've been unconsciously storing.  It was one of the most powerful sessions for me so far.  Today was a better day for me physically and I feel a bit lighter too.
Thanks again!
Kellea
IHS Notes: This is a testimonial from one of the many people that attend the Healing Circles that are done once per month.  Healing Circles are a part of our Balanced Health Mentorship Program.  To find out more click here.
~ Adam
 
---
Preetpaul Thiara
Brampton, Ontairo, Canada
Hi Adam,
You have healed me at such a level that I feel happy and healed now.
You working on my limbic part of my brain and my diaphragm chakra all did wonders. But the real healing lessons you taught me was to follow my joy. Also you taught me another lesson which is very profound: Meditate and reside in your heart center. That in itself is another jackpot you taught me. We should make it official you are the jackpot of all healers. I think of you that way. I look up to you and see you exactly that way.
You taught me the importance of being in your heart center: Breathe with your heart center, eat with your heart center, write with my heart center, play with my heart center and do anything and everything with my heart center, including being Source Energy fully in Love with ALL with your heart center.
Thank you for everything. I appreciate you with my heart center. I love you with my heart center.
---
Colleen Seibert - Pain
Ayr, Ontario, Canada

I was experiencing pain in the lower back, but mainly my right leg. The pain was sharp and there was tingling and numbness. I was so frustrated with the pain. I work full time and it made working very difficult.
I went to the chiropractor for an adjustment but the pain continued. When I contacted Adam he set up a Distance Healing Session. I know from previous healing sessions he gets right to the root of the problem.
After the session by the next day I was 90% pain free. The following day the pain was gone and feeling back to normal.
Life is so much more enjoyable when the pain and frustration is gone and one is active again.
Thank you Adam.

Colleen Seibert
IHS Notes: I'm happy that Colleen responded so well the her Distance Healing Session.  Pain is never a fun thing to deal with. But it's important to address the root cause of pain, which is often structual misalignments and muscle tension.  
Adam
---
Paul Grout - Skeletal Misalignment, Dietary and Hormone Imbalances
London, England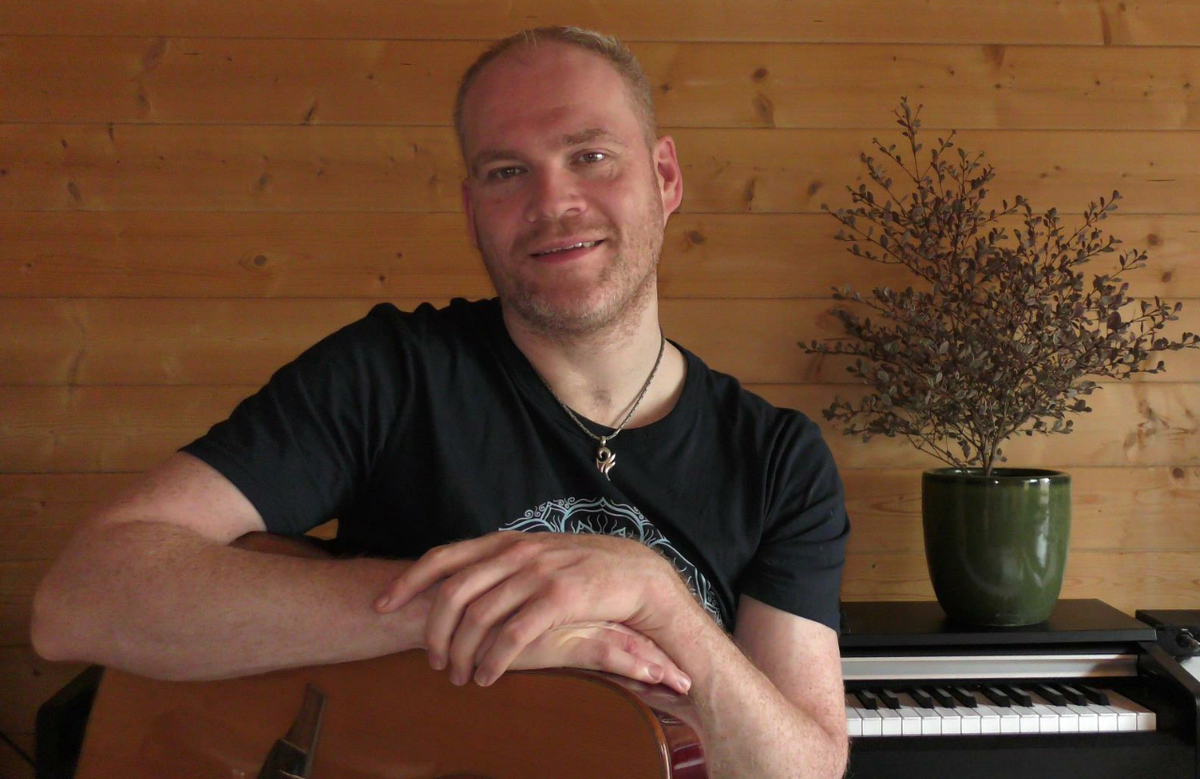 I had a Medical Intuitive Reading with Keri. It was amazing how she identified my personal healing needs so quickly and efficiently. Keri explained everything clearly in detail during our phone session. I felt very calm and confident with her guidance.  
I found the followup protocol and action list really helpful. Her guidance lead me to take action to receive the correct Osteopathic manipulation on my neck, lower back and legs. This has resulted in much improved body posture and overall reduction of body pains. I have also been following her advice on dietary improvements and emotional release work which has also helped the reduction of anxiety. I would certainly recommend her unique and professional service to anyone. 
Thank you again Keri,
Paul Grout
IHS Note: Skeletal misalignments like Paul's are very common.  But most people don't even realize they have them.  Some of the main symptoms of skeletal misalignments to watch for are poor posture, decreased or poor range of motion, chronic tight muscles, headaches, fatigue after walking and chronic pain.
~ Keri 
---
Todd Rustman - Fatty Tumors / Lipomas
Newport Beach, CA, USA
---
Bonnie van Rossum - Chronic Pain, Poor Digestive & More
St. Albert, AB, Canada
Adam, with his trusty intuitive abilities, uses his hands to push aside the veil of believes/made up truths I have lived behind in the unconscious.
That gives me a view to now choose differently.
Adam spotlights contorted ways that have been manifested into physical form.  I.E. pain in my arms, neck, knees, ankles and belly/poor digestion, poor vision and unhealthy outlook on life.
I find his comments nonjudgmental, just a report of what he sees and give me the option to choose differently.  Then works his magic to aid release, to bring more flow in that area.
For me it is a second chance with my body, to with conscious awareness, make a cleaner and truer choice.
IHS Note:  Bonnie is motivated to heal, grow and evolve behind old limitations.  I find this makes a huge difference to help people to heal faster.  I am so happy for Bonnie and how far she has come.
- Love Adam
---
Sherry L. Dea - Poor Digestion & Hormone Imbalances
Kelowna, BC, Canada
Keri is amazing; I have had a few medical intuitive readings with her. 
The first reading Keri gave me the information and protocol to heal my digestion and balance my hormones. The next reading was after my breast cancer surgery. She helped balance my thyroid, raise my iron and white blood count and strengthen my immune system.
Sure I had to invest in myself for this to happen, but after a short time I'm healthier than I ever been and will continue to work to stay that way 
Keri has truly changed my life!!
IHS Note: It was my pleasure helping Sherry.  I find people like Sherry that are receptive, coachable and can follow intstruction, heal much faster.  
~ Love Keri
---
Jacqueline K - Difficulties Letting Go Anger & Resentment
Barcelona, Spain
---
Gloria S - Irritable Bowel Syndrome
Calgary, AB, Canada
---
Sherry D - Chronic Hip & Shoulder Pain
Kelowna, BC, Canada 
---
Bridget Mary-Clare - Pain & Weight Loss
Aberdeen, Aberdeenshire, Scotland
---
Addi Strasser - Fatigue, Panic Attacks, Depression & Insomnia
Nelson, BC, Canada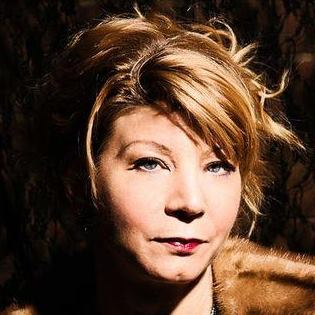 I received a healing from Keri and Adam on April 27 2018. I'd been dealing with low energy, anxiety, depression... Had trouble sleeping, too, all thanks to various stresses. I felt much better immediately after their work. Lighter, freer, like I could breathe, finally. Went to bed early. 

Slept solid and hard last night and woke up this morning with more energy and positivity than I've had in MONTHS!!
These two are the best!! Super professional, loving, and their work is extraordinary!! Thank you, both, for your inimitable help as I work my way through. You rawk!!  
Love Addi
IHS Note: We are so happy that Addi bounced back so fast from the healing. Another amazing thing that happened to Addi right after the healing was she manifested $550.  When your energy is clear and balanced amazing things happens!
~ Adam & Keri
---
Michelle Barthel - Bloating, Hormone Imbalances, Knee Pain
Arlington, TN, USA
---
Katie Hunt - Ear Infection
Tipton, CA, USA
---
Sonia V - 7yr old daugther with Nightmares
Guelph, ON, Canada 
---
Eda Fey 
New York City, NY, USA
---
Sue Allen - Prolapsed Bladder, Flu & Common Cold, Bad Relationships
Nipoma, California, USA
---
Mel Floyd - Digestive Issues
Melbourne, Australia
---
Cindy S - Chronic Pain, Fatigue, Hypothyroid, Arthritis, Lyme, etc.
Yonkers, NY, USA
I am so grateful that I found Keri.
For years I suffered with chronic pain, chronic fatigue, hormonal imbalance, Hypothyroid, parasites, chronic Lyme, Rheumatoid arthritis and now Osteoarthritis.
About 20 years ago I worked with an herbalist who told me that I had all these health issues, but instead of trying to help me, became very controlling and tried to take over my life!! After that I searched and searched for another alternative practitioner to help me find the answers to achieve good health. I went from one Dr./herbalist/energy healer/medical intuitive/practitioner to the next and must have spent at least a couple hundred thousand dollars over the past 17 years in fees, tests, and supplements. Some practitioners require a few thousand dollars on the first visit just to get started with them! I was able to experience a little bit of healing here and there, but still knew that there was something deeper causing my health issues that no one was able to pick up on while working with me.
Finally, one day I was so exhausted and in so much physical pain for so long that I researched medical Intuitives on the internet and found Keri. During my first session, Keri was able to discover SIBO as the root causes to many of my health issues. Once I started on her protocol, I was having die off symptoms, but knew I was getting to root cause of my problems and experienced improvements in my symptoms within a few months. Eight months later, I was able to come off arthritis medication and have killed off most of the bacteria causing my health problems. Keri has helped me so much that I would recommend her to anyone who is suffering with health issues. She spends the time to answer all your questions. If you are willing to follow the protocols, Keri can help you achieve results faster than most practitioners for a fraction of the cost.
IHS Notes: I am so happy for Cindy.  Despite her having so many symptoms, once I found the root cause along with the right protocol and her diligence to follow it.  She could Heal!
~ Keri
---
Bill Duggan - Chronic Pain & Memory Problems
BC, Canada
Ann (friend) got me a "Reading," with a Medical Intuitive - seemed like a lark to me - this person is in Guelph Ontario.  Ann sends her a brief description of my "ailments" and she intuits / looked into me. 
The results she sent by email made me blanch- yikes I might die soon!  Well I have been taking her prescribed herbs and such every morning for 10 days and feel 10 years younger… Amazing.
Now, I can putter in my shop and cut firewood from 8 till 4 and still feel good.
IHS Notes: Eventhough Bill was sceptical, I'm glad he went ahead with the medical intuitive reading and followed the protocol I gave him.  It has given him back quality of life.
~ Keri
---
Susan Chamberlain
New York City, NY, USA
I have been working with medical intuitives and healers since the age of 16. 

Keri Fulmore is by far one of the most gifted and compassionate medical intuitives I have been fortunate to come across. Her intuitive capabilities coupled with her patience and compassion have allowed me to take chances in my life, and live moments that I would not have been able to otherwise. Her intuition seeing into the body and guidance has allowed me to find treatments that have been healing to my system, and that I would not have known about otherwise. 

Due to the fact that Keri has experience in acupuncture, energy healing, and functional medicine, she has a vast understanding of supplements, and the latest treatment modalities in the field of vibrational and functional medicine. This makes her unique, in that her intuition is coupled with studied knowledge of the human body. 

Due to Keri's own journey in healing, she has a level of compassion and patience I have never come across before. This compassion gives her great depth and understanding of how the emotional and spiritual elements are connected to healing. I cannot recommend her highly enough. I would entrust the greatest loves in my life to her care and I am thankful every day for her presence.
---
Carolyn Meecham - Chronic Fatigue & Hormone Imbalances
Pickering, ON, Canada
I found Keri from her website and believe I was guided to the most instrumental person to assist me in my healing when nobody else could. I had seen countless doctors to no avail. I was bedridden, suffered from chronic fatigue, hormone depletion and thyroid issues.
Not only was she extremely instrumental in my feeling better but she was also very generous with her time. There is a wealth of knowledge between Keri and Adam that I am forever grateful for Keri helped me understand and treat my adrenals, hormones and thyroid. She is brilliant with tests and supplementation!
Not only did they assist in me getting to the root of my issues, they are also trained in a great number of holistic modalities to further assist my progress. The intuitive gifts they offer resonated with my soul to help me uncover all that I needed to open up and allow me to return to optimal vitality.
I consider it a great honour to have worked with them and can't recommend them enough!!
IHS Notes: Carolyn originally came to me for a Medical Intuitive Reading.  I was so happy to be able to help Carolyn.  Through working with her we became great friends.
~ Keri
---
Ash C 
LA, California, USA
Keri has been 'seeing' me for the past 4 years.  She is a rare therapist in every sense.
She has the special ability to scan the body and see inside almost like an X-ray or MRI. When I had blood tests and X-rays done on my spine they matched up with what she had seen prior.
She is also extremely patient with her clients and genuinely wants to see them improve health wise. She understands the body almost as if your body were her own and with her unusual gift can help you improve.
I recommend her highly. 
---
Bridget Mary-Clare - Low Energy & Libido, Trouble Loosing Weight
Banchory, Aberdeenshire, UK
Hi Adam
I am very happy with the effects of your healing. I have a spark of lightness and energy in me that I remember last feeling many years ago.
Life is so much easier when I feel energised to this level.  I strongly intend to move on and expand easily in my work as well.
I was also inspired in a new way of presenting my work and a lady almost simultaneously contacted me to offer a venue and organise the workshop.
Thank you for sending me more spiritual energy and connection. My body alignment is easier. I have signed up for regular exercise again
I really thank you for midwifing me out of a stuck position and I look forward to next weeks session.
Blessings Bridget
IHS Notes: Bridget was able to heal very quickly due to her openess and willingness to heal.  I find when a person to ready for change it can happen rapidly if they put their focus on it.
---
Alison Compton - Severe Mental & Emotional Stress
California, USA
I just wanted to say thank you for the healing you did for me today! I slept for several hours right after the phone call and I felt more at peace for the rest of the day. I've also been thinking a lot about what you said about focusing on doing the things that bring me joy rather than just what will allow me to get by and I'm starting to feel more optimistic about it already. I'm going to try to get in the mindset that I can feel a sense of purpose in life and find work to do that I love as well. That is really cool what you can do with releasing emotional blocks.
IHS Notes: I am so happy for Alison.  She was able to let go of the stress that creating emotional pain for her.  After doing so, she was able to see how she can make big changes in her life to live healthier and happier.
~ Adam
---
Gwen Shatz - Fatigue, Body Pain
Kelowna, BC, Canada
Keri has extensive medical knowledge and is able to express herself very well.  She has the ability to identify medical issues quickly and has a straightforward approach.    
In our last telephone conversation, Keri felt that I had something going on with my thyroid and asked me to see my doctor in order to get a blood test.  The test results showed I was Hypothyroid!   I was extremely pleased to find out how accurate she was during my reading.  Keri is the real deal!
IHS Notes: I did a Full Medical Intutive Reading with Gwen over the phone.  I have worked a few times with her, and so very glad that I could help her get to the root issue of her current health problem.  Gwen is a pleasure to work with.  
~ Keri
---
Jenny Rhodes - Anxiety, Nystagmus, Dizziness, Blood Pressure Irregularities
Sioux City, Iowa, USA
Wow is what I have to say about Keri! I'm so glad I decided to get a reading with her.  She explained everything clearly and her calm demeanor made me feel at ease.  I was pleasantly surprised at her accuracy; her insights and protocol have put me on a grounded path to healing. Thank you so much!"
Thanks again,
Jenny Rhodes
IHS Notes: I did a Full Medical Intuitive Reading with Jenny over the phone.  She was very nice, easy to work with and showed me strong determination towards healing and improving her health.
~ Keri 
---
Eda Fey - Sinus Headache & Ear Pain
New York, New York, USA
Hello Adam, I am doing really well, thank you so much! I was busy all day baking and happy to do it discomfort free, thank you for the healing!
Hugs, 
Eda Fey
IHS Notes: Eda contacted me with sinus headache/ear pain in both both ears.  She was using Claritin to deal with the uncomfortableness.  I did one distance healing session on her and found a lot of dark unhealthy energy around her causing it.  Once I cleared the dark unhealthy energy her symptoms went away.  Since then I have recommend specific Energy Medicine exercises to strengthen her energy and prevent being attacked by dark unhealthy energy.
~ Adam
---
Amy Wilder - Pelvic Floor Weakness, Neck Tension, Emotional Stress
Leavenworth, Washington, USA
Hi Adam, I wanted to let you know that I can now sit up without leaning to the side first.  Whatever was "shut off" or blocked in my lower abs has been restored!  I have not been able to do that in over 12 years.....it is a very odd feeling....after I do a few sit ups, my lower abs feel very strange.  No pain though....just weird. I think it must be like coming out of a coma for that tissue.  
Regardless, I am so thankful for your work!
Gratefully,
Amy Wilder
IHS Notes: Amy's small lower abdominal muscles were very weak  and not activating with pelvic floor issues. 3 pregnancies tore through the tissue that held abs together.  She could not sit up without rolling to the side. She had a diastasis repair surgery, which Amy had hoped would change it about 6 years ago but didn't.  It had created chronic tension in her neck and emotional stress.
I am so happy for Amy. She achieved her results after 3 Distance Healing Sessions on the phone with me.
~ Adam
---
Bella, Teresa Rowand yorkie (dog) - Jaw-Teeth Issues & Seizures
Chilliwack, BC, Canada   
Thankyou so much!! It was like it was startling her even at night she would jump... she must of sensed it... poor Bella... thankyou so much for helping her with that.
Teresa
IHS Note: Bella (Yorkie - dog) was surrounded by dark spiritual energy.  When I cleared it from her, all of her symptoms when away.  Animals are very sensitive to energy, when they act up they are being effected energetically.
~ Adam
---
Tui Snider - Uterine Fibroids & Anixety
Azle, Texas, USA
I'm feeling really good, Adam! Now there's NO pain from the fibroids! I'm so happy!  Also, my anxiety is nearly nonexistent. I look forward to checking out the energy medicine exercises.
Thanks again! :D 
IHS Note: Tui received major benefits from only receiving 2 Distance Healing Session.  So, much healing can happen in a short amount of time when the soul receives what it needs.
~ Adam
---
Sonia - Chronic Digestive Issues
A few years ago I was feeling anxious about my health and some health issues, that have been completely resolved. I feel God led me to Adam Fulmore, who popped up on the internet out of nowhere. And performed a long distance healing that resolved a chronic digestive issue. I have experienced other healings, just by association.
I am so grateful,
Sonia
IHS Note: It i truly amazing what is possible when a person is ready to heal.
~ Adam
---
Ritu Sharma - Gallstones & Digestive Problems
New Delhi, India
I appreciate your support and heartfelt thanks for having healed me. You have given your valuable time for my healing and this means a lot to me. Thank you Adam for your support.
Regards
Ritu sharma.
IHS Note:  I am so happy for Ritu.  She came to me with gallstones that were as big as 4.8mm.  After 2 distance healing sessions, ultrasound showed gallstones were completely gone.
~ Adam
---
Krytal Boyd - Lyme Disease and Co-infections
New York, USA
Keri has a true gift of Medical Intuition. I was immediately taken by her precise description of things that were happening within my body and her accuracy. I found her to have such a warm and kind heart. You can sense how truly passionate she is about what she does and her level of care in helping others.
Thank you, Keri.
---
Katie Beecher, MS, LPC - Thyroid & Hormone Imbalances
Old Saybrook, Connecticut, USA
I am happy to tell you about the reading I had with Keri.  I am a medical intuitive and medium who works with clients all over the world.  Keri is the only person I have ever asked to do a medical intuitive reading on me.  She was extremely accurate with the information about my body, my emotions and even my personal life.  The suggestions she gave me were very helpful and made me think about things in a way I hadn't before.  She knew about supplements to help what I have been dealing with and also about treatments with various alternative professionals.  I highly recommend a reading with Keri Dennis!
IHS Note: I was humbled by Kaite Beecher request to a Medical Intuitive Reading for her, as she is someone I looked up to.
Love,
Keri 
---
Korey G - Back Pain and Acne
Leland North Carolina, USA
I very much enjoyed speaking with Keri, she is extremely knowledgable and also easy to talk to.  During my session Keri mentioned several times I have some issues going on with my bladder. Although I had no symptoms I asked my doctor to check at my appointment the next day and she confirmed I had an infection and prescribed me antibiotics!! I was so relieved it had been detected by Keri before I had to make another appointment with my doctor and deal with the symptoms! Thanks again Keri, you are so gifted!
Namaste!!
Korey G
IHS NOTE: It was great speaking with Korey.  During her Medical Intuitive Reading my guides were very clear that she was dealing with bacteria infection in her bladder, which was creating pain for her.  I am so happy that she was able to get the help she needed and is doing well.  
Blessings and Light, 
Keri
---
Adiellah Gabriels- Heart Palpitations & General Weakness
South Africa
I was over the moon to have won the Free Reading by Keri. She's so sweet and made so much effort to contact me all the way in South Africa. she was incredibly spot on and very knowledgeable about solutions to remedy my ailments. I love the fact that she emailed everything we spoke of so that I can refer to it after the fact. Big plus is the fact that she gave me the possible causes of my symptoms as well as details as to the 'whys and hows' of it all. Would definitely recommend her. Thank you Keri, the reading was much appreciated. :)
IHS NOTES: It was great to speak with Adiellah, she was so patient with the phone connection and so easy to work with in her Medical Intuitive Reading.
Blessings and Light, 
Keri
---
Vicky Gramajo- No Symptoms Given
Connecticut, USA
Keri was so on point with everything about my body and was so incredibly connected to me that she was also able to get a reading on my spirit. Thank you, thank you. Your recommendations are great.
IHS NOTES: It was so wonderful connecting with Vicky, beyond the physical symptoms that came up, her guides also told me a lot about her work and where she was going in life.  I absolutely love when this happens. 
Love and Light, 
Keri
---
Reina Ninomiya – Anxiety, Depression, Negative Thinking, Fatigue
Mobara, Japan
First of all Reina said, "Thanks! I've really changed."
Our daughter (Reina) was overwhelmed with anxiety, depression and had attempted to harm herself right before we took her out of school. After a month we had no idea when and if she'd be attending again. She'd lost her motivation to study, cried daily, and was often too full of anxiety to attend her extracurricular activities.  And she didn't want to see a psychiatrist or take medication.
After each healing session, she slept soundly for at least 12 hours and after the second session, she actually suggested going back to school.  We began giving her supplements that were recommended and continue with those. We had a third session, and as Adam had predicted that was all that was needed.  She is back in school, studying and doing all the things she loves, and she is healthier and happier than she has been in a long time.  I really don't know how to describe what a big change this healing work has made in her life.  Thanks, Adam!
Cherie H – Mother of Reina
---
Sallie K.
Texas, USA
I've been coming to Adam for about two years now for various health issues for my family and I that I have been unable to tackle myself. I can't say enough good things about Adam and the way he works. I always see positive results from his work, sometimes quicker than other times and sometimes virtually instantly, but always results. I know immediately he is working on me when he does because I feel the energy shifting within me and I just know I'm moving on to better things. I can't thank you enough for all your hard work and dedication to what you do! It really shows in the results you get for your clients!
Sallie K.
IHS NOTE: I have done Distance Healing Sessions on Sallie, her husband and 2 young boys addressing issues such as common colds, food allergies, digestive problems and eczema.  It is nice to know that her and her family have received such great benefit from the Distance Healing Sessions.
Adam
---
Veronica P.  – Insomnia, Headaches, Neck and Shoulder Pain
Montreal, QC, Canada
Adam is a very gifted and intuitive healer. I experienced his gifts at the physical, emotional, mental and spiritual level.  He did in four sessions what psychologists take years to accomplish.  I strongly recommend him.
All the best and thanks.
Veronica P.
IHS NOTE: I really enjoyed working with Veronica; she has a great heart.  We did her Distance Healing Sessions over the phone where I guided her how to heal herself.
Adam
---
Rosie W. – Breast Cancer
Thomson, Georgia, USA
I was diagnosed with breast cancer February 27, 2014.  My Oncologist wanted to schedule me for surgery, but to her dismay I informed her that I was going to seek Alternative Medicine for six months and then return for an ultra sound.
I visited many websites searching for natural cancer cures; many had great information some of which I utilized.  One day while listening to a talk radio show, the guest was an energy healer who stated that she was healed of cancer with energy healing.  I already new a little about energy healing, however, I was skeptical about considering it for myself and if would work for me.  There are hundreds of websites for energy healers many of which I visited most of them did not feel right in my spirit until I came across Intuitive Health Solutions.  After perusing the website, my intuition led me to contact Adam; I had two energy healing sessions, Adam told me why I had attracted the cancer to me, he also told me some things about what was happening in my body such as un-forgiveness which I thought that I had dealt with. During the second session I could feel as if a "war" was going on in my breast. I went back for an ultra sound July 24, 2014 (five months later) and the ultra sound showed no cancer!  I was told by the doctor to come back in six months for a follow-up.
Energy healing works!  Thank you Adam
Rosie W.
IHS NOTE: I am so humble when I receive feedback like.  It also lets me know that anything is possible.   I am so happy for Rosie that she is cancer free.
Adam
---
Jon D. - Blood in Urine, Bladder & Kidney Infection, Fatigue
Boston, Mass, USA
Hi Adam,
About a year ago I had you do several distance healing sessions for my husband Jon and I wanted to update you. I told you he had been getting blood in his urine periodically and the doctor couldn't find the source. You told me you were sensing cracks in his bladder. The doctor never checked for anything like that. He was insistent that Jon have one particular test. He told us that if the test didn't reveal anything, we wouldn't worry about the blood. At that point Jon decided not to go back to him. The blood was sporadic but not constant. We thought it might have been from Metformin so he stopped taking it. However, that wasn't the case.
On February 19th, Jon called me into the bathroom. He was having severe diarrhea and there was blood in his stool. We went to the ER and the doctor on call discovered he has diverticulosis. He was admitted, put on IV and antibiotics for 6 days and the problem has never come back. Apparently, the infection was also affecting his bladder, so you were right on target.
We were referred to a different general practitioner by his cardiologist and are very pleased with him, and no more blood! Jon has never gone back on Metformin because he has terrible side effects from it. The good news is that his ejection fraction has gone from between 15 and 20 percent to 50 percent, mainly due to the CoQ10 he's taking with his heart med.
You were so accurate about a lot of his emotional issues and so helpful when we were dealing with all this, I wanted to let you know about his progress. Thank you again. Have a great weekend.
Sincerely,
Nan
---
Lia C. – Post Conscussion Syndrome
Easton, Massachusetts, USA
Hi Keri,

I was completely blown away by my reading. I feel like I have been searching for years to finally get closure on my concussion, and you gave me more than I ever expected - answers!!! It really means more than the world to me. When I first read the email I was laughing out loud in the parking lot and smiling all the way home. I just could not believe how accurate and precise the reading was, and it just made so much sense!! I felt like I was finally understood and with the precise medical information I could finally accept that my symptoms exist.  I'm SO happy, beyond belief, that I finally have answers. You have such an incredible gift and your work is SO appreciated. I think you will be able to help so many struggling people with your gift. I can't believe how simple it was for you to see the problem - it's almost laughable. Doctors could never have!! Thank you so much Keri!
Your information is so accurate, described so thoroughly and easy to understand that I have no hesitations in trusting your full services. Though I feel like your mini intuitive reading already hit the nail on the head!! You stabbed it right in the heart with my ongoing issue. What else could I ask for?! :) And if I have other concerns I now know who to go to!!
Thank you again,
~Lia C.
IHS NOTE: This is feedback from a Mini Intuitive Reading I did for a client.
Keri
---
Leslie Cheverier - Leaky Gut Syndrome, Joint Pain
Calgary, Alberta, Canada
Dear Adam,
I wanted to thank you in writing for the experience I had working with you for the benefit of my well-being. It is by luck that I came across your website, and little did I know how profound that stroke of luck would be.

Energetic healing sessions are hard to wrap your head around at first, but after having my mini reading and subsequent healing sessions, the blockages that you found within my energetic being was of no surprise to me, it seemed familiar, yet at the time I did not know how to access them or deal with them effectively…. You also had the ability to identify things that I did not know were there for me, but made a lot of sense in the grand scheme of things, each session was like a new discovery.

I think the element that stands out most for me, was the shift in energy that I felt through-out the weeks-feeling lighter, more energized; more at peace-confident, subtle shifts with profound outcomes I could certainly ascertain that my Aura received a lovely de-cluttering!

Your healing sessions are gift. I very much appreciated having someone guide me through the process of healing, clear away the congestion and set me on the right course. I know I ultimately am my own healer, but the guidance I received was worth its weight in gold.
Sincerely,
Leslie Cheverier
Calgary, AB.
September 26, 2008
IHS NOTE: I am very happy about Leslie speedy recovery.  Before she contacted Keri and I she was contemplating going back on drugs to help deal with her symptoms. Since receiving Distance Healing Sessions from me her life has greatly improved. To begin where Leslie started, please take advantage of one of the Free Mini Intuitive Readings offered on this site. Your health and wellbeing begins by taking this first step .

Blessings and Light.

Adam
---
Karen Logan - Chronic Pain
Nelson, British Columbia, Canada

For years, I have had a pain in my back that really bothered me from time to time, especially when I would sit or lay down on a soft surface, walk on sand or uneven ground, and when I was tired. I had seen a chiropractor and an acupuncturist about this pain and found no relief. I even tried doing energy work on myself, as I am a Reiki practitioner, but it was too difficult to do on myself. 

I talked to Adam about it and, after doing a distance healing scan, he told me it would take five distance healing sessions to resolve the pain. He was right. It wasn't completely gone after the fifth session, though after two weeks, I noticed the pain was gone. Also, he recommended I do a liver cleanse. 

If you are open enough to the changes that light and energy work can bring, and can trust in your body's own wisdom, then Adam could very well be the person to help you achieve your optimal level of well-being on an emotional, physical and spiritual level.

Karen
IHS NOTE: It's been 6 months now since Karen first contacted me about her pain and she is doing well.  She has contacted me since because of other pain issues, which have also been resolved. To receive assistance like Karen, please take advantage of one of the Mini Intuitive Readings offered on this site. Your health and wellbeing begins by taking the first step.

Adam
---
Julia Mcclure - Hormone Imbalances, Liver Toxicity
Hillsboro, Oregon, USA

Keri was amazing in her ability to see and feel what was going on with me. I felt she was my only option for help, as the doctors I was going to were not helping me find answers. I always felt that my liver was stressed, and she knew right away about my hormonal issues. She gave me peace of mind that I was not crazy. I felt I knew all along what was going on with me, but it felt so good to actually hear her confirm my beliefs. I feel grateful that I came across her site. She has helped my life so much, and I would recommend her to anyone who needs to find answers for their health. 

Julia

Julia's Pet Care
http://www.julias-pet-care.com/

IHS NOTE: It's now been 6 months, and Julia is doing great, it is so wonderful to hear that.  If you would like assistance like Julia, please take advantage of one of the Mini Intuitive Readings offered on this site. Your health and wellbeing begins by taking the first step.

Keri
---
Marjorie - Leaky Gut Syndrome, Menopause Symptoms, Stiff and Inflamed Joints
Memphis, Tennessee, USA

Hi Adam and Keri,

To say I have become a believer is an understatement. I had heard about Medical Intuitives but didn't know how to find one. I came across your web site by accident. I decided to take the chance.

Keri has an amazing gift. I felt she really described all the issues I had been feeling. She outlined a specific program for me that is working extremely well.
 
Adam is an especially gifted healer. I had wondered how Distance Healing could work. The first session, I could actually feel the energy and, after each session, Adam would send me an outline of the specific areas he had worked on. Now, after the five sessions, I feel well on the way to recovery. I feel lighter, more balanced; my energy just feels different. I am grateful for finding these two wonderful, compassionate healers. THANKS for helping achieve balance and heath, and I especially thank you for your gifted guidance.

Bright blessings,

Marjorie

IHS NOTE: We are very happy about Marjorie's changes in health. At times like this, we feel blown away how quickly people like Marjorie can heal. Making some dietary and supplement changes, along with clearing some old stagnant energy and replacing it with healthy energy, does wonders. To begin where Marjorie started, please take advantage of one of a Mini Intuitive Reading offered on this site. Your health and wellbeing begins by taking this first step. 

Blessings and Light,

Adam and Keri
---
Nicole Nyugen Van Binh - Hyperthyroid, Heart Palpitations, Anxiety, Etc.
Hollywood, Florida, USA

It's been a very nice experience working with Adam Fulmore. He is a kind and compassionate human being. Besides his professionalism, he takes the time to listen and provide the best service to his patient. He is really working with you. I would recommend him to anyone who has the sincere desire to work and improve on himself/herself, whether it is physical, mental, emotional and more, and I would call him again if the needs arises.

Nicole

IHS NOTE: I am happy about Nicole's healing progress.  When she first contacted me, she was dealing with some uncomfortable symptoms. Since receiving distance energy healings from me, her life has greatly changed. To begin where Nicole did, go to the Distance Healing Sessions page. Your health and wellbeing begins by taking this first step.

Blessings and Light,

Adam
---
Sue Allen - Emotional Imbalances, Fatigue, Body Pains, Etc.
Nipomo, California, USA

How I found Adam was, I had a psychic reading done that told me to find a Theta Healer. I knew nothing about Theta Healing, so I googled it on the Internet, and Adam's website popped up. The great thing about Adam's website is that I was able to do a free distance healing scan to tell me whether he was someone I wanted to work with.

I had many emotional issues with feeling unsafe and fearful, which kept me in a stuck place, afraid to speak up for myself, and basically not enjoying life.

Physically, I had low energy and my body hurt a lot.

So, I did the free distance healing scan. Adam's results blew my socks off. First, how did he know these things about me? I had never met him or talked with him on the phone. I could feel I was in the right place.

We began to work on my emotional issues, mainly the fear. I started to become more confident as we worked together. Today I am free of the old fears.

Also, I had bleeding gums from all the fear I had been holding in my body, and in a session we cleared that up.

I had issues with eating habits. We changed my diet and how I ate, which has helped me to feel clearer, more in control of my life, and my body feels healthier.

I have scoliosis, and he gave me the name of a procedure and a person to go see to align my first vertebrae. I felt much better after having this done.
I had family members that caused me a lot of grief. We removed the blocks that were causing the grief, and now I feel great.

Another wonderful thing is I had a cold, and Adam took care of that too through Theta Healing. It was gone in a couple of days, and I felt much better after that session. I feel when I have a Distance Healing Session with Adam, it's like having a tune-up.

I came back from a trip and was feeling really tired and heavy, so we did a distance healing session on this and, by the end of my session, I felt a whole lot lighter. You feel like a million bucks after all the emotional, physical and mental issues are gone.

I am so glad I found Adam and beyond grateful for the experience. I feel amazing and my heart is full of love, the way everyone is meant to feel.

Sue Allen 

IHS NOTE: I am delighted about Sue's overall health progress.  When she first contacted me, she was being controlled by her fears and insecurities leading to a number of different health problems and symptoms. Since receiving Distance Energy Healing her life has greatly changed. To begin where Sue started, please take advantage of a Free Mini Intuitive Reading offered on this site. Your health and wellbeing begins by taking this first step. 

Blessings and Light,

Adam
---
Heather Mills - Thyroid Hormone Imbalances, Allergies
Mc Cune, Kansas, USA

Before working with Adam, blood work had shown that my thyroid levels were low. My doctor recommended I start taking a prescription thyroid drug. Instead, I did 2 Distance Healing Sessions with Adam. A few weeks later I had my blood work done again. My thyroid levels were back to normal. I am so thankful that I did not have to resort to taking a prescription medication. Adam also discovered mercury toxicity in my body that was an underlying cause of other health issues I was dealing with. After removing the mercury, these issues were resolved. I'm so blessed to have found Intuitive Health Solutions.

Heather Mills

IHS NOTE: It's been 3 months since Heather received her Distance Healing Sessions.  I am so happy, her health issues were resolved within 2 Distance Healing Sessions.

Blessings and Light,

Adam
---
Natalie Flowers - Feeling Trapped, Living an Unhappy Life
Austin, Texas, USA

Since my distance sessions with Adam I have left my unhappy relationship, lived through a 10 day master cleanse, and let go of many people who have been draining my energy. So far, so good.
I'm living with a few friends and practicing lots more Kundalini yoga and eating lovely organic foods.
I am practicing a meditation to let go of childhood anger and one to reclaim my spirit, which I think left for awhile out into the ethers, or beyond.
I'm coming home. 
I asked for this recently in a 2.5 hour long group Kundalini meditation.
My desire to integrate healing and music is now starting to take form and I'm taking steps to be doing more of that and less of the corporate massage that I am doing to make money right now.
Adam, I cannot thank you enough for your energetic and spiritual gifts.

Natalie Flowers
---
Julia Eubanks - Chronic Pain, Infertility, Hormone Imbalances
Hillsboro, Oregon, USA

I had been suffering from low thyroid, estrogen dominance, lots of hormonal problems as well as chronic pain, anxiety and I was always tired and had a deep sadness within me. I also had what doctors called unexplained infertility. I am 29 and felt that I am way too young to have all these health issues. I never felt doctors helped me in any way, always wanting to just cover up my problems with medicines that would cause me more health problems. As I was praying for guidance and a healing I came across this site Intuitive Health Solutions. I usually turn away but this voice told me to stay and look around. I was then told by my angels to sign up for healing from Adam Fulmore. Long story short I signed up for 3 Distance Healing Sessions for hormone and emotional issues. It was a lot of work even on my part to release this energy to be set free. A lot of crying a lot of talking and a lot of healing. My back no longer hurts I feel great emotionally and spiritually and then the most shocking after two years of seeing doctors about my infertility... after our last healing in October I found out I am 5 weeks pregnant. This to me is amazing and I give the healings done by Adam full credit to this miracle. 

Thanks,
Julia Eubanks

IHS NOTE: Wow, this is amazing news.  Julia only received Distance Healing Sessions and gained great benefits from them.  I appreciated Julia's comments about her healing being "a lot of work." But, as Julia found out, health is worth it!  

Blessings and Light,

Adam
---
Doris Stonehouse - Insecurities and Irrational Fears
Quesnel, British Columbia, Canada 

I have experimented with many healing modalities over the past few years. Most recently I have worked with Adam Fulmore where we did remote Theta Healing sessions over the phone. I am very happy with the results. 

Until I began doing some personal development & healing work a few years ago, I had never stopped to consider the effect on me of something that happened to my sister when she was 12 and I was 5, as I had no conscious memory of the event. I have since discovered that basically I went into 'self-protection mode' at that point in my life, deciding I had to stay small, quiet, unseen & unheard to be safe. As an adult I became frustrated at my lack of confidence in myself, despite being blessed with many gifts & talents. I suffered from anxiety and generally felt stuck & unable to move forward despite a fervent wish to make positive changes in my life.

By clearing a huge number of fears about not being safe in the world and a general unease with other people because of issues of distrust, I can now see huge shifts in my life from where I was then to where I am now. I am about to begin teaching health & wellness classes, which would have been way out of my comfort zone a few years ago! And I am thrilled to be developing my own energy & sound healing business, using my talents to do something I love, and helping others to find their way to happier, more productive & fulfilling lives through the knowledge that I have gained in my own search for healing. 

Doris

IHS NOTE: It is so nice to hear feedback from Doris and to know that her life has greatly improved and is now able to do what she truly loves and feel passionate about.  It is when we do what we love and feel good about is when we are able to create a higher level of health and happiness for ourselves.

To grow and heal just as Doris has, sign up for Distance Healing Sessions. 
   
Blessings and Light,

Adam