Distance Healing Sessions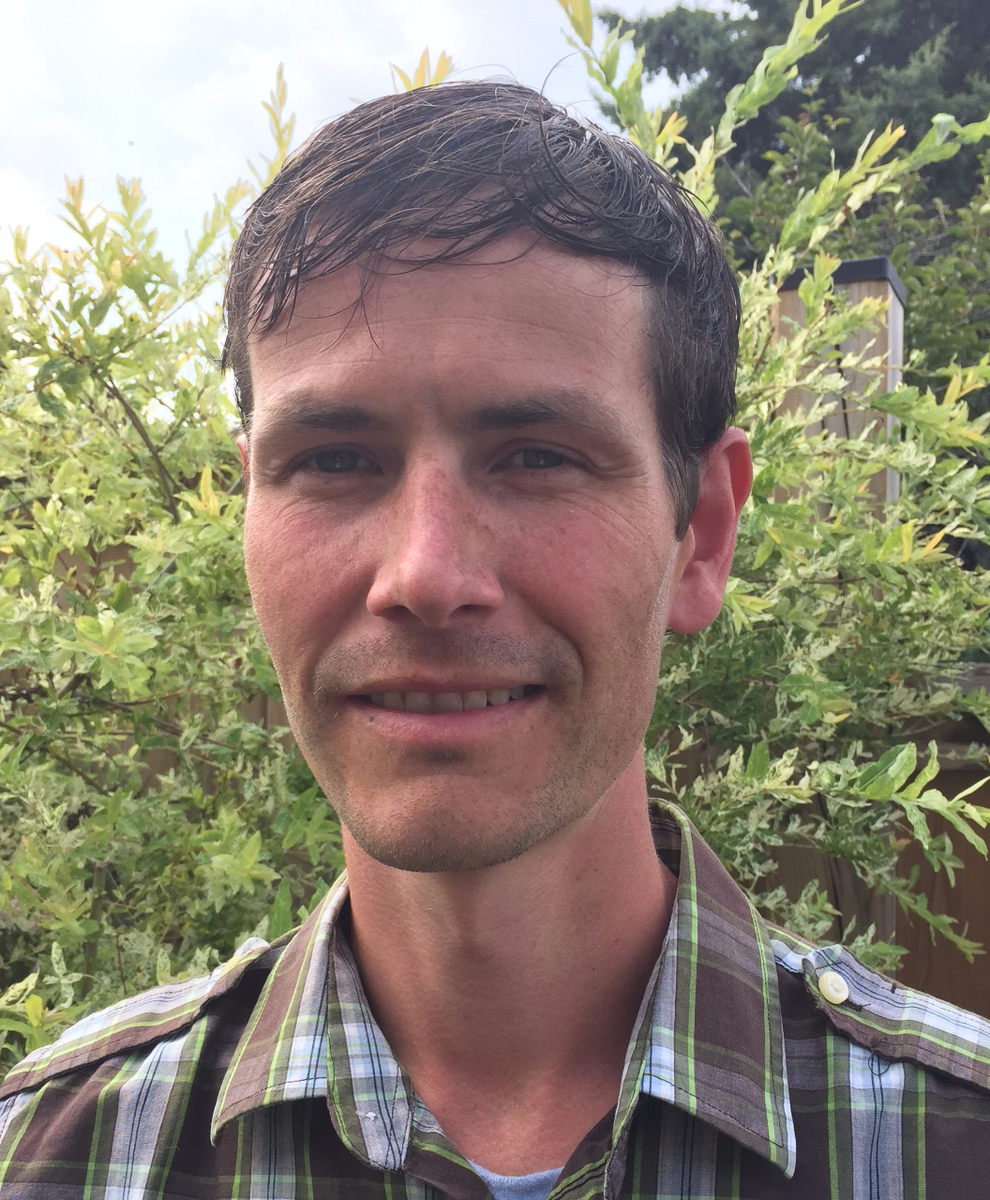 Are you ready to use the power of Distance Healing in your life to clear the root causes of your most challenging health issues?
Hello Friend,
If you are "frustrated" by the many different healing methods you have tried, "alternative" or "allopathic," then you are about to discover a new world of possibilities.  Using a 'new' method of healing from a vast reservoir of healing energy we are all connected to ... within. I say 'new' because modern science is just starting to prove the validity of 'Distance Healing'. (AKA "Remote Healing" and "Energy Healing"). However, the reality is that the history of energy healing can be traced back 5,000 years.
If you feel like you have been shooting in the dark to find the right solution for chronic conditions that affect your health and wellbeing, then the following statement may be the most important words you will ever read.
You see, ALL HEALTH ISSUES are interconnected. What happens on the physical level has its counter part condition on different energetic levels. Often, physical issues are connected to unresolved emotional and mental stress, and vice versa.
This creates a host of debilitating problems for those individuals affected.
A Distance Healing Session goes over all of the energy congestion and blocks that I find. Plus you receive a Distant Healing Treatment to remove, harmonize and nourish your entire being to vibrant health. These sessions are solution oriented.
The value of a Distance Healing Session is $147.00 USD.  
 
You might be wondering what you receive with a Distance Healing Session...
Scan of your entire body to find root cause of your health issues 
Scan of energetic health of organs, glands, chakras, meridians

Complete Scan, 4 LEVELS: Physical, Emotional, Mental, Spiritual

1hr Distance Healing (Energetic) to clear root cause of your health issues, balancing and strengthening of weakened areas
Complete Summaries Sent by Email (when sessions are done off phone)
Email Feedback and Clarification Service
Healing Recommendations

NEW

- Energy Medicine Exercises (valued at $97 US - FREE)
Suggested Alternative Modalities to Assist in Healing
(Optional) 30 minute phone consultation(s)
Here is what one of my clients has said about her Distance Healing Sessions.
CLIENT TESTIMONIAL: Leaky Gut Syndrome, Joint Pain, etc.
I wanted to thank-you in writing for the experience I had working with you for the benefit of my well being. It is by luck that I came across your website, and little did I know how profound that stroke of luck would be.
Distance Healing Sessions are hard to wrap your head around at first, but after having my Mini Intuitive Reading with Keri and subsequent Distance Healing Sessions, the blockages that you found within my energetic being was of no surprise to me, it seemed familiar, yet at the time I did not know how to access them or deal with them effectively… Leslie Cheverier, Calgary AB

 

NOTE From Adam Fulmore: I am very happy about Leslie's speedy recovery, before she contacted Keri & I she was contemplating going back on drugs to help deal with her symptoms. Since receiving Distance Healing Sessions from me her life has greatly improved... Adam. Blessings.
What makes my Distance Healing abilities different?
There are several on the Internet, I know. However, the reason many people come to me is my background in Traditional Chinese Medicine and other Energy Healing disciplines I have learned over the years. This blend of different modalities allows me to easily change/adapt my approach as I am directed to do.
My combination of healing disciplines gives me the expertise to KNOW what I am looking at when I am in your body and field. Many healers do not have training in human anatomy and physiology, so they are unable to understand the complexity of different organs and systems that regulate the body. In other words, you will not receive a vague email that says, "Well, that thing under your rib cage needs attention!"
Through my direct approach using Energy Healing, I have helped 1000s of clients find real solutions to health problems such as:
| | | |
| --- | --- | --- |
| Allergies | Diabetes | Arthritis |
| Asthma | Hormonal Imbalances | Chronic Fatigue/Adrenal Fatigue |
| Panic Attacks/Anxiety | Heavy Metal Poisoning | Sleep Disorders: Insomnia |
| Multiple Sclerosis | Dysmenorrheal (mentrual cramps) | Viruses |
| Common Cold | Leaky Gut Syndrome | Scoliosis  |
| Emotional Imbalances | Chronic Pain | Cancer |
| Depression | Digestive Problems | Emotional Imbalances |
​
"My goal is to help YOU find your own strength and direction for better health and healing" 
The road to wholeness and health is different and unique for everyone. For instance, autoimmune diseases or toxicity issues may involve a blended approach of nutritional advice with energy healing. When in the body and energy field, I can actually connect to your personal hologram and create an "energy detox" for you. This connection will assist your body with any detoxification program that you might currently be on.
My standard recommendations are as follows:
1 - 2 Sessions: Mild Issues, Detoxing, Pain, Anxiety, Headaches, Depression
3 - 5 Sessions: More serious, long standing issues like Chronic Digestive Problems, Hormone Imbalances
6 - 7 Sessions: Auto-immune Disorders, Diseases, Medically Defined, "Conditions"
Savings:
You are able to order several Sessions, with deep discounts of 10% - 20% based on how many you choose below.
1-2 sessions regular price = $147.00 per session
3-4 sessions 10% discount = $132.30 per session
5-6 sessions 15% discount = $124.95 per session
7 + sessions 20% discount = $117.60 per session
Once signed up, we will schedule the most optimum time and day for your Distance Healing Session. After every session done off the phone, you will receive your completed Distance Healing Session summary by email.
This is full review by email of any information that was brought forth during your Distance Healing Session. You also receive details on where energy was directed and the areas that required the most attention.
P.S. REMEMBER: If you order several sessions, and as we work over several weeks you find that your health goals have been achieved with less sessions, simply contact me and you will have THE UNUSED SESSIONS refunded! You will still get the package discounts of 10% - 20% for the used sessions. Packages are scheduled over several weeks, to allow healing to properly integrate and to give us time to interact by email to review progress and discuss what I see happening when I am working in your energetic field.
BONUS: with an additional $67.00 $47.00, you receive a 30 minute phone consultation with me to do further healing on the phone, review what happened, what I saw as being your most pertinent challenges and to discuss the information that you received by email to dig further into the issues that you feel are most important to you!
When you fill out the form below, make sure you fully describe the CONDITIONS, SYMPTOMS and ISSUES that you want me to work on. If more information is required, I'll contact you by email, or if you order the phone upgrade we will also review your health objectives by phone to make sure you get the most out of your Distance Healing Session(s).
Action is the key to making positive changes in your health, life and wellbeing. So don't hesitate. Take the next step....
Use the form below to sign up for Distance Healing Session(s)
Please read my Privacy Policy before filling out this form.