Addi Strasser - Medical Intuitive & Healer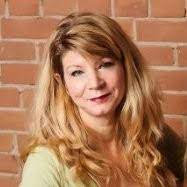 Addi Strasser was born and raised in Ontario Canada. She pursued a university degree and accreditations in several areas before beginning her formal education in health in 1998. She has since earned certifications as a Healing Touch Practitioner,  Holistic Nutritional Consultant and Past Life Regressionist. 

Addi says of her journey, "I was born very intuitive. I think we all are and that we all submerged that ability at some point in order to get on in the 'real world'.  I worked very hard to gain understanding of many things...  But by  the time I was about 30, that intuitive voice would not stop yelling at me . I had to  figure out how to use what I had to serve others. I've been on that path ever since." 

Addi has been a healing practitioner full-time since early 2001, running a private practice in Nelson British Columbia and working remotely with clients all over the world.  She enjoys lasting relationships with people all over the world.
Testimonial

 

''Addi is one of the cleariest clairvoyants I've ever met or worked with. Her psychic vision is keen and accurate. Her deep caring and direct approach help people get quickly to the cause of their suffering. Her energy work is like a deep internal cleanse which leaves you feeling light and clear.''

 

-Sasha Cuff