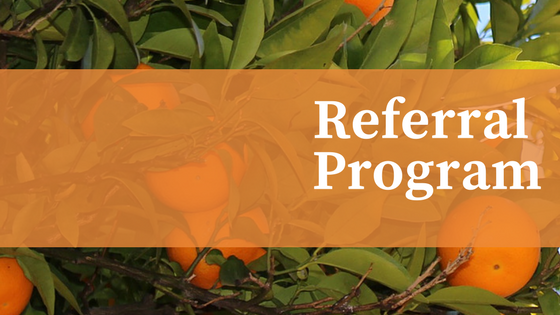 Over the years Adam and I have received many referrals from happy clients. 
For a few months, Adam and I had discussed about creating a referral program.  How we can give back to you or anyone that has referred someone to us.
So, what we have come up with is on our intake forms when a person signs up for a Medical Intuitive Reading, 3 Question Medical Intuitive Reading, Distance Healing Session or Work with Both of Us, there is a spot where the person filling it out can enter the full name and email address of the person that referred them.
Then Adam or I can contact them to give them a FREE 30mins Intuitive Consultation with me or a 30mins Distance Energy Healing with Adam.
What do you think of this idea of a Referral Program?